EVT intensified grain transshipment by 45% YoY in 2021
Eurovneshtorg (EVT), a grain export terminal in the Port of Mykolaiv, provided for the transshipment of 3.2 mln t of grains in 2021, a record indicator. The terminal's cargo turnover boosted 45% YoY (2020: 2.2 mln t).
The growth in 2021 is mainly due to the commissioning of a new berth and a ship-loading machine. As a result, the average daily grain handling capacity doubled, to 35-40 thou. t.
"In 2021, EVT received 173 vessels, compared to 96 the year before. In addition, the number of Panamax vessels port calls increased. In the reporting period, the terminal loaded 14 dry cargo vessels of this class," the company says in a statement.
As reported, 0.4 mln t of cargo was shipped in the roadstead.
Grains transshipped by EVT in 2021:
wheat 1.8 mln t
corn 815.5 thou. t
barley 230.5 thou. t
rapeseed 139.6 thou. t
oilseed meal 121.4 thou. t
soybean 82.6 thou. t
sunflower 13.3 thou. t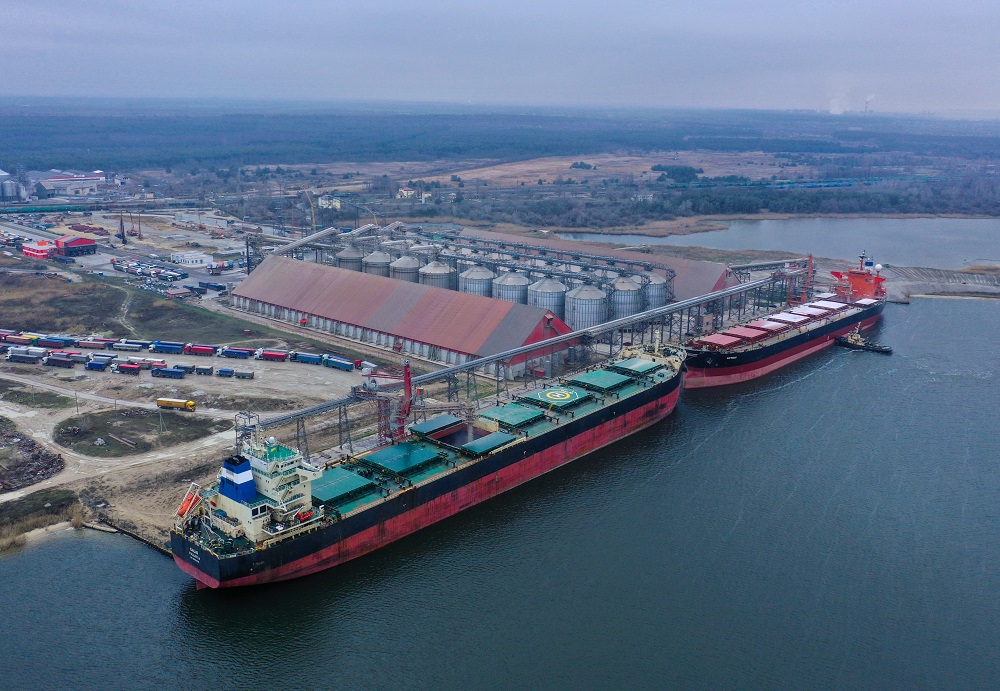 Grain export from Ukraine as of February 2 totalled 38.6 mln t, 31.6% up YoY.
Learn more: