Agroholding's Anatomy: People per 1,000 Hectares of Crop Land in Ukraine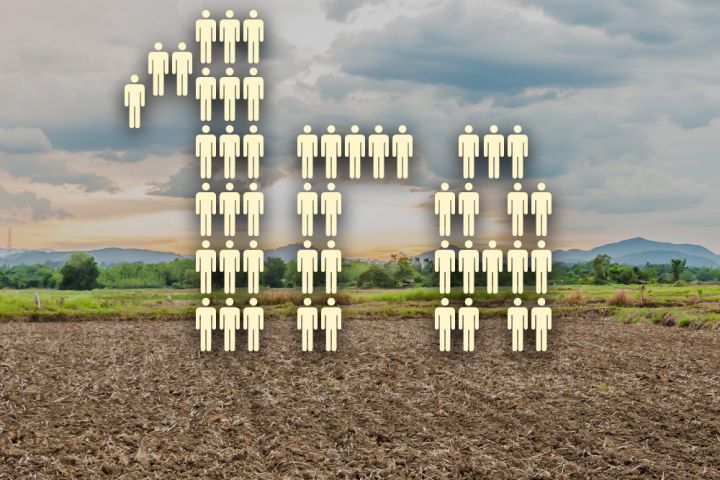 How many people are engaged in crop production per 1,000 hectares in Ukraine?
Photo by: Latifundist.com
How have automation and robotization reshaped staff optimization in agroholdings? How many people are engaged in crop production per one thousand hectares? What number are companies aiming for? Latifundist.com has surveyed these questions and is ready with answers.
The future today
People no longer have to work on the farmland. Robots sow, fertilize, kill weeds with lasers and harvest crops. Is that a fantastic view? Most certainly not.
The farms already use driverless tractors, drones that monitor crops, sensors that measure soil moisture and temperature, and then irrigation systems join them to supply water to the plants. In 2017, barley was harvested at Hands Free Hectare, the world's first robotic farm, located in the UK. All processes starting from sowing, applying fertilizer and CPPs to harvesting were carried out using autonomous machinery.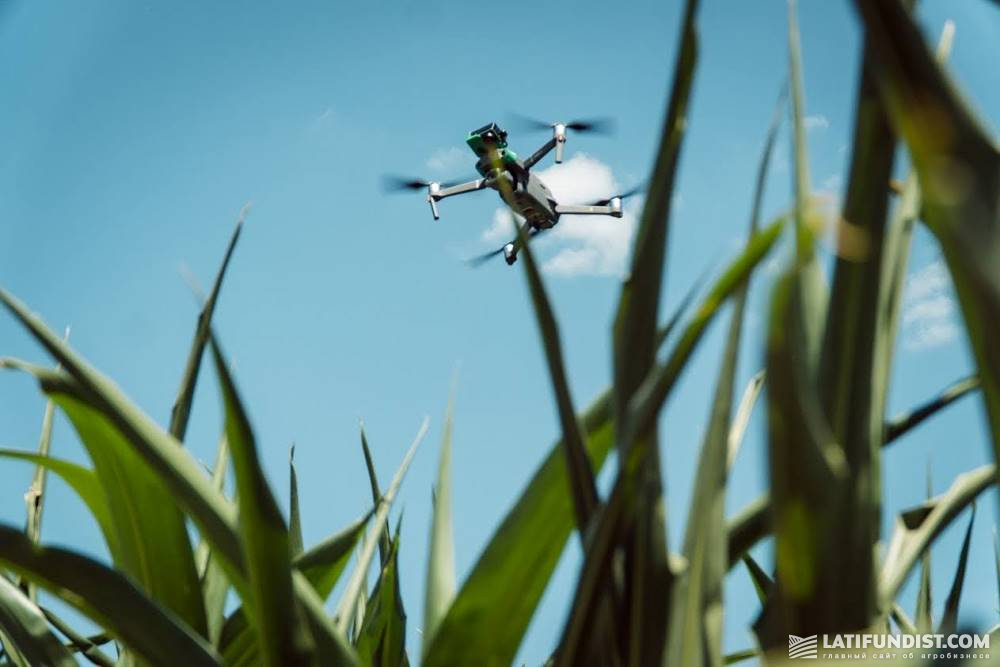 The Japanese city of Kyoto has fully automated its lettuce factory. The robots do the watering, pruning and harvesting. According to the company's marketing specialist, robotization has reduced the employment of labour by 50%.
Besides, robotics specifically designed to work in the fields are now more autonomous and not as heavy-handed as they used to be. For example, last year a Spanish company upgraded its strawberry robot. It can now drone-pick strawberries for three days on an area of about 80,000 m². And the ripeness of berries is determined in real time using infrared sensors. In Israel, startup Tevel is developing an entire fleet of drones for fruit picking, thinning and pruning in orchards.
Jobs robots can't do
This begs the question, will automation and robotization completely replace humans in the fields? It is hard to believe. After all, some field processes simply cannot be managed by robots. Corn seed producers are a prime example. They have to use manual labour to remove the male inflorescences (tassels) from the mother line. In this way, the plant is pollinated exclusively with pollen from father plants, which gives the grower quality seed.
At this point, you will say that this work has long been done by corn castration machines. Indeed, and they are not uncommon in Ukrainian fields.
We watched one such machine in the fields of the Kernel Prydniprovskyi Cluster, where the company produces Monsanto's mid-season corn hybrid. The machine looks like a multi-row self-propelled sprayer, with a castration device component on the frame instead of the hydraulic system. But even this machine cannot completely replace humans. With manual labour, corn plants are less traumatized and the tassels are completely removed. Hence, in practice, combined work is carried out in cornfields.
In Kernel, the number of employees on the payroll per thousand hectares of crop land was 12.21 in 2019. Last year, this figure dipped to 11 people. The target figure is 10.
Head of Kernel HR Department

"Optimization in the Agribusiness Division is based on improving approaches and automating processes. It is pursued through the use of new technologies for the application of crop protection products and fertilizers, the transition to high-yield machinery, the optimization of facilities, in particular, the fleet of harrowing machinery and storage facilities for CPP, and the introduction of self-service fuel stations. Business processes are being considerably simplified by switching to electronic document management."
She added that the company is making structural changes to avoid duplication of functions. For example, last year cluster social services became part of land services. The company has also recently managed to significantly reduce the number of seasonal staff by redistributing responsibilities between machine operators, record keepers, drivers and security staff.
Automation vs HR
Automation has eliminated some vacancies at Agroprosperis Group as well. During a business breakfast with HR directors of Ukraine's largest agricultural companies, Lyudmila Gorovaya said that the company had refused from production processes control by field security service.
Head of Agroprosperis HR Department

"But it's also a credit to the motivation system, when people are committed to the result themselves. Basically, if we consider a five-year perspective, we see the inevitable disappearance of certain professions. For example, warehouses have long been converted into virtual ones. Loading and unloading lines have also been automated as much as possible, etc."
In crop production, she explains, the number of employees per thousand hectares was 7.5 in 2020. Agroprosperis unified its staffing table back in 2015 to promote versatility. For example, the company has fitters, engineers and agronomists, but no crop protection agronomists or seed agronomists. It turns out that automation is a good solution to the problem of personnel shortages.
Head of Agroprosperis HR Department

"Tractor drivers are a special category. They have a versatility index with a maximum of 4. This is the number of different types of jobs they can do. We have a key performance indicator (KPI) for tractor drivers of at least 3. That is, operating a combine harvester, sprayer and tractor mean harvesting, spraying, tillage and sowing, respectively. Sometimes tractor drivers operate loaders. Everybody benefits from this. For example, when it rains and the farm machinery is idle, a tractor driver works on the loader."
Kusto Agro employed 18.7 people per 1,000 ha in 2019. Last year, the figure dropped to 13.3 people. As with the companies described above, this was driven by the use of digital technology in crop production and the automation of business processes. The company runs Cropio and FieldView systems, monitor in real time the vegetation index, precipitation levels, carry out technological operations and scouting, which allows getting faster information about the condition of plants and responding to problems in due time.
According to Alisher Tyazhin, Kusto Agro Group CEO, the staff did not realize at first why innovations were important. Later on, people came to the understanding that they encourage them to work differently: more efficiently and more productively. And these are the indicators that power earnings. Like in Agroprosperis, employee performance is assessed based on KPI. Although, it is viewed in a slightly different way.
Kusto Agro Group CEO

"This year, we will introduce it in its purest form for the first time and as simplified as possible. We believe that people chasing KPIs lose team and company spirit. KPI is a matter of a tool that allows us to monitor the system and the people working in it. Yet sometimes it can only do harm."
11 people per 1,000 ha manage crop production in Grain Alliance fields. The company cultivates 57 thou. ha, specializes in growing, storage and selling grains and oilseeds. Winter wheat, corn, sunflower and non-GMO soybeans are its main crops. Grain Alliance management does not aim to reduce the number of people working in the field.
Grain Alliance Group CCO

"We see efficiency not in layoffs, but in building up the land bank and increasing productivity through it."
In fields of the future
Employers are convinced in the positive nature of labour market changes for business. Automation reduces costs while optimizing the workload of employees and minimizing manual labour. So it's only natural that unlike our ancestors, whose life consisted of strenuous physical work, farmers of the future will spend their time on tasks such as repairing machinery, fixing robot codes, analyzing data and planning agricultural operations.
In fact, we will need a new class of skilled labour qualified to run the machines as managers and technicians.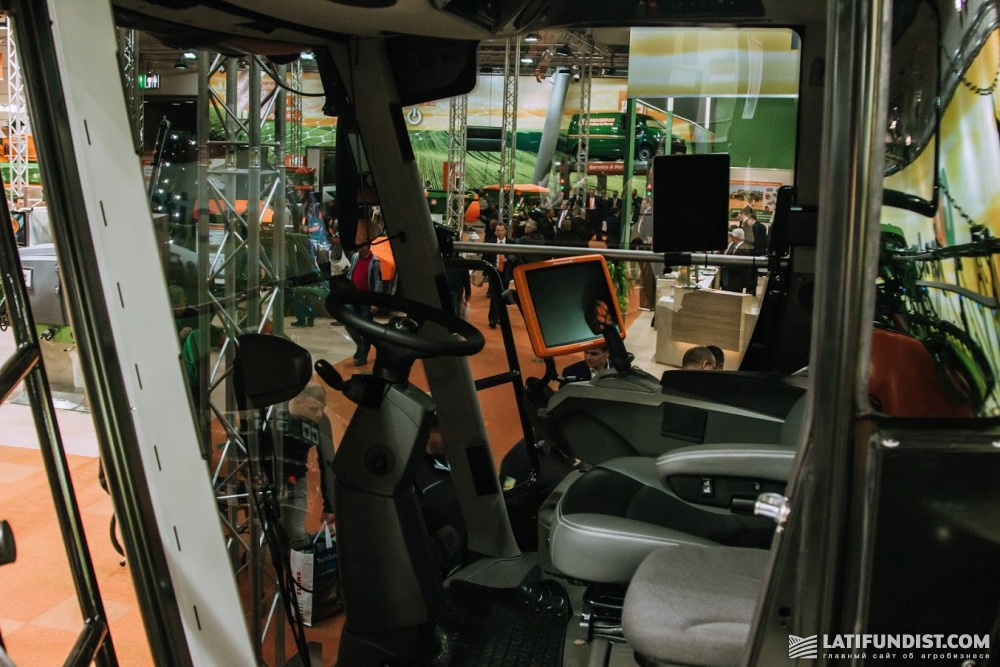 There will also be demand for the following specialists:
agronomist/geneticist who will translate advances in biotechnology into practice by adapting crops to local climatic conditions
agro-engineers, whose duties will include maintenance and adjustment of smart machines, combining them into complete intelligent clusters
precision farming engineers – people qualified to configure an RTK station, prepare a precision seed drill for work, repair the drone (and there is already a need for such specialists today);
drone operators, who are in charge of aerial and satellite scouting in the fields and, on the basis of the information obtained, make recommendations for process improvement (companies already need such people too);
ECO specialists, whose main focus will be the development and implementation of technologies enabling the cultivation of organic crops.
By no means will the traditional blue-collar jobs disappear, they will be adapted to modern conditions instead. For example, the agronomist profession is not going anywhere, but in the future specialists will have to learn to navigate online systems, analyse a rich flow of information, and make quick decisions based on that information. This requires constant training and improvement. The last one in the list also applies to machine operators. Today, it is no longer enough to drive a tractor; you have to be able to read the information on the display and access special online systems.
Hence, to keep up with the modern world, employees have to keep learning, and companies need to apply the most advanced technologies in their work. No wonder global manufacturers invest billions of dollars each year to develop startups and integrate them into agribusiness.
Natalia Rodak,Latifundist.com