MHP's sunflower oil sales improved in H1 2019
MHP sunflower oil exports in H1 2019 constituted 186,3 thou. tons, 26% higher year-over-year. The increase in volumes in H1 2019 is driven mainly by an increase in production and by delivery terms change from DAP to FOB.
In Q2 2019, MHP's sales of sunflower oil decreased by 14% to 86,7 thou. tons compared to 100,6 thou. tons in Q2 2018, mainly driven by delivery terms change from DAP to FOB, as a result of sales structure change between Q1 and Q2 of 2019.
In Q2 2019, soybean oil exports were at 9,1 thou. tons, 32% lower year-on-year, and accumulatively for the first six months of 2019 — 24,2 thou. tons, 23% lower year-on-year, due to high bases in the relevant periods in 2018. MHP also sells soybean cake to third parties.
"The company considers vegetable oils exports as one of the "natural hedge" routes accumulating additional hard currency revenues and protecting the company from volatilities in local currency," MHP noted in a statement.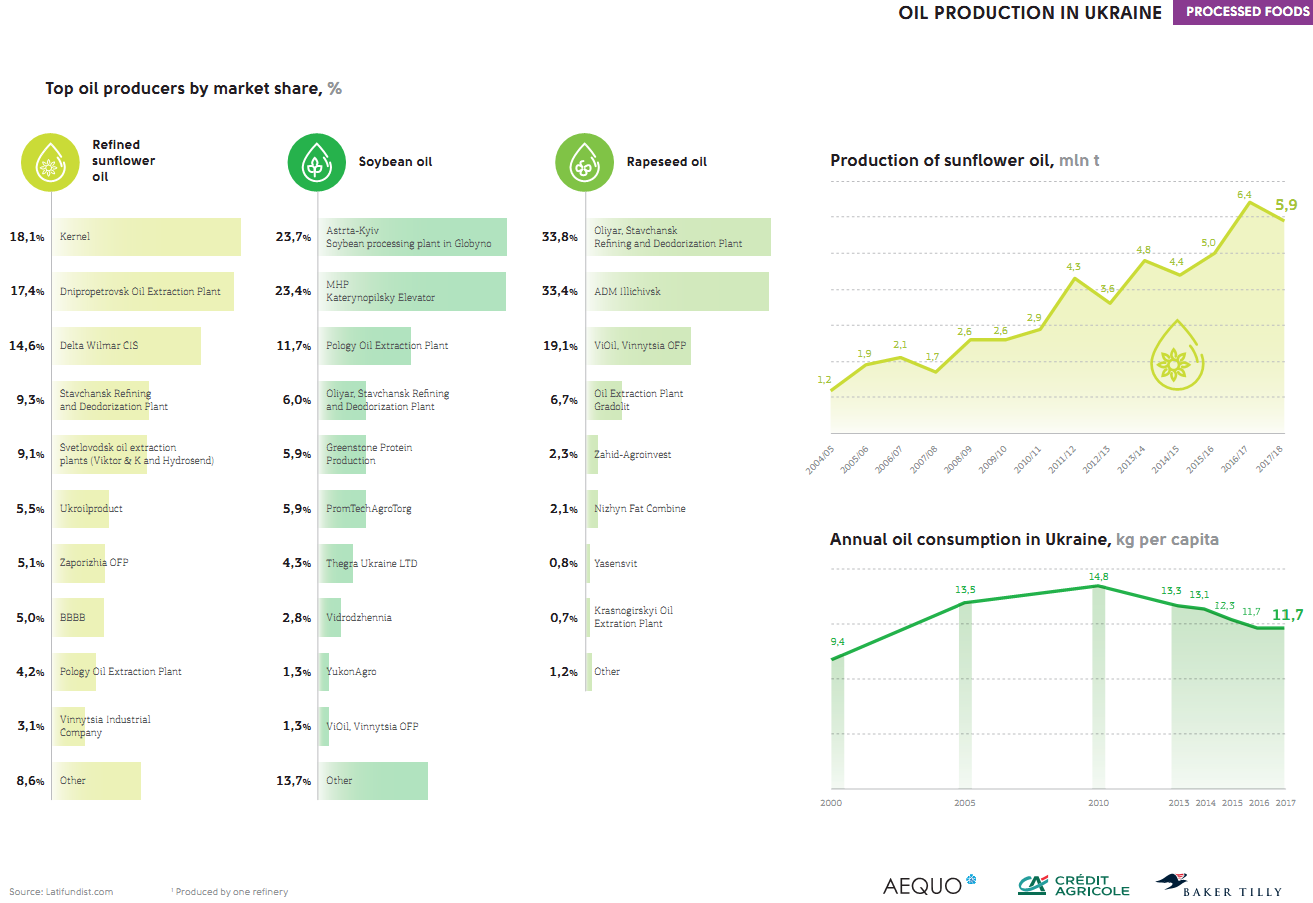 The company's harvesting campaign of winter rapeseeds, barley and wheat is on track, so that around 40% of land under winter crops has been harvested with good yields in line with MHP's expectations taking into account weather condition.
As previously reported, during the first half of 2019 MHP poultry exports increased by 43% and reached 190,5 thou. tons compared to H1 2018 — 133,5 thou. tons.