Live weight meat production in Ukraine up in first half 2020
In Ukraine, sales of livestock (in live weight) for slaughter in the first half of 2020 amounted to 1.65 mln t, 8% higher YoY (1H 2019: 1.63 mln t), the State Statistics Service data show.
The production of meat in live weight in specialized agricultural enterprises of Ukraine increased by 3% to 1.14 mln t compared to 1.11 mln t in 1H 2019.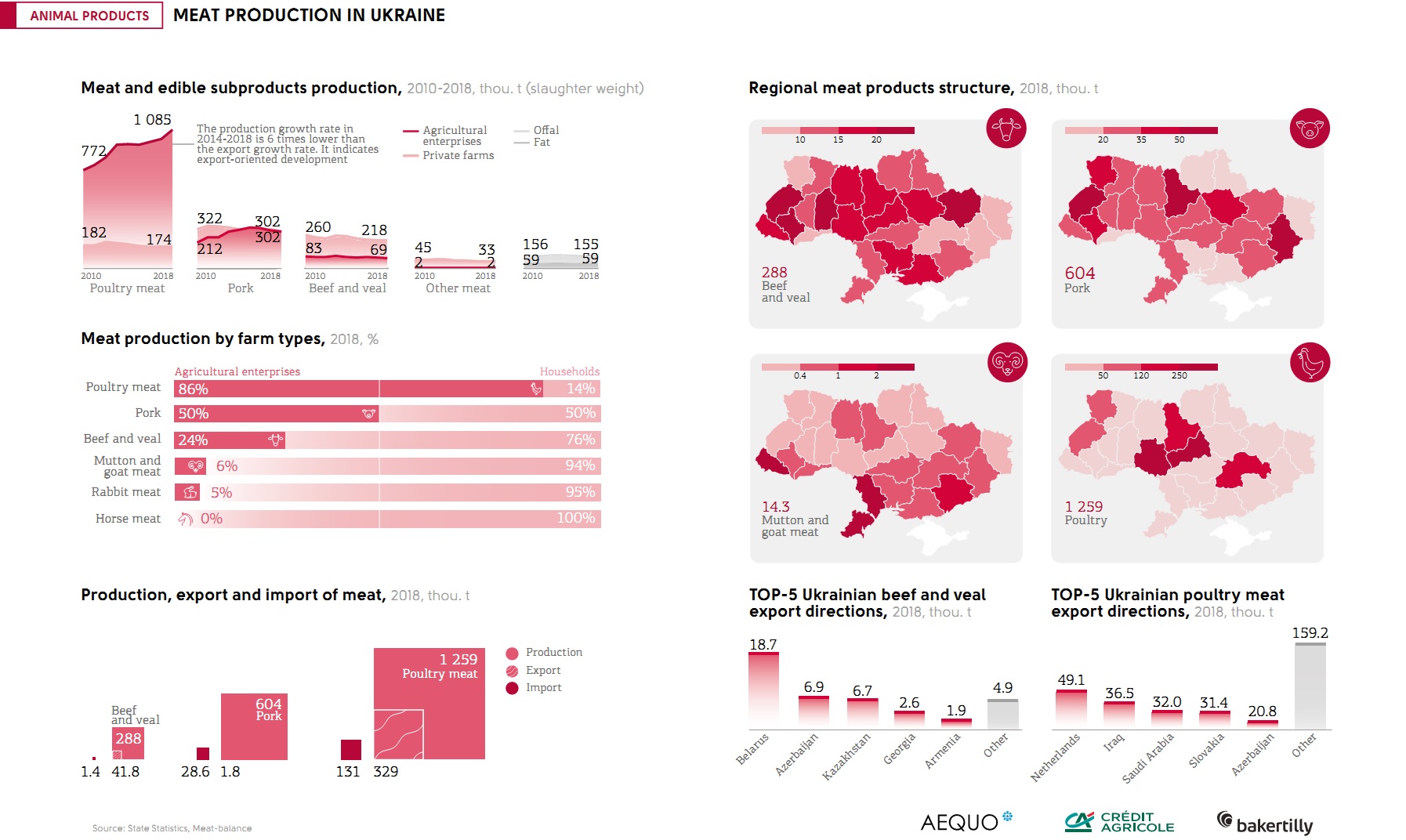 At that, the production of live weight meat in the reporting period in household farms declined by 3.9% to 507.8 thou. t.
In the total structure of meat output, the industrial sector accounts for 69.2% and households for 30.8%.
Previously reported that in January-March 2020, beef export shipment from Ukraine was worth USD 18.73 mln, 19% less YoY.
Related: