Neptune handled 4 mln t of grain since commissioning in 2018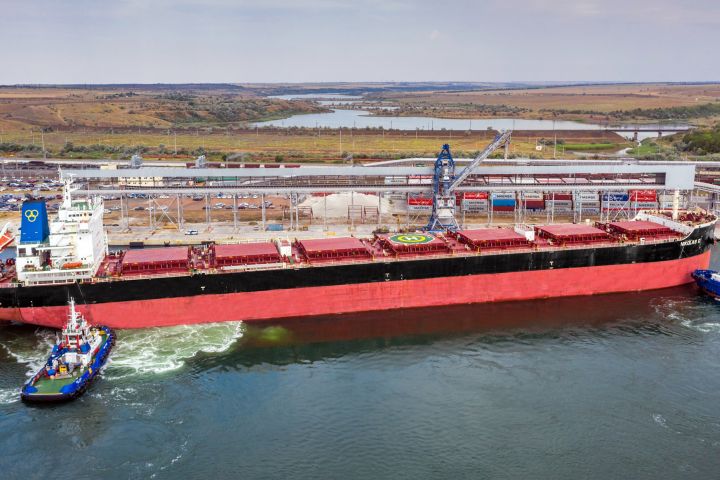 Nikolas D bulk carrier about to be loaded at Neptune grain terminal (Pivdenny port, Odesa region)
Photo by: Facebook
Neptune grain terminal of Cargill and MV Cargo has handled 4 mln t of grain since its commissioning in June 2018.
"The milestone ton on July 28 was loaded onto the bulk carrier Nikolas D. Soon barley will be delivered to East Asia," the message reads.
Neptune started operations in test mode in June 2018. More than 2.5 mln t of agricultural commodities were transshipped by the terminal in 2019/20. Since June, it has been receiving new crop wheat and barley.
On Sep. 6, 2019, the grain terminal was officially commissioned.
As a reminder, cereals transshipment in Ukrainian sea ports in the first half of 2020 dropped by 4.4% YoY to 23.41 mln t (1H 2019: 24.5 mln t).