Russia banned transit of Ukrainian cattle and poultry
The Federal Service for Veterinary and Phytosanitary Supervision (Rosselkhoznadzor) of Russian Federation banned the transit of cattle and poultry through the country's territory from September 4 of the current year.
Russia's agriculture safety supervisory authority reported that the ban is introduced to reduce the risks of African Swine Fever (ASF), highly pathogenic avian influenza, spongiform cattle encephalopathy during the transportation of live animals and products in transit through Russia.
"In the absence of a response from the Ukrainian party to repeated requests of Rosselkhoznadzor on measures taken to prevent the spread of avian influenza, ASF and bluetongue, as well as in connection with violations at the border during the transit of live animals, from September 4, 2020, there will be introduced temporary restrictions on transit through the territory of the Russian Federation from Ukraine," the authority says in a statement.
The new restrictions apply to the transit of cattle, pigs, poultry and livestock products.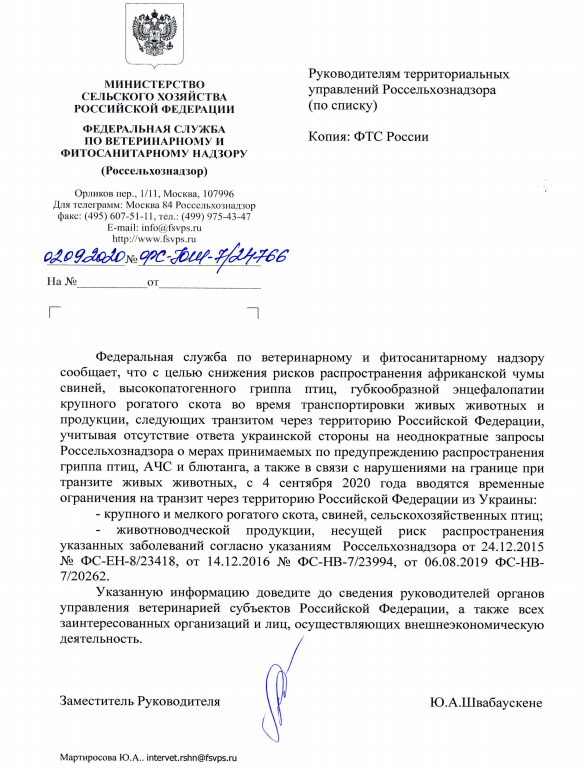 As a reminder, in Ukraine sales of livestock (in live weight) for slaughter in the first half of 2020 amounted to 1.65 mln t, 8% higher YoY (1H 2019: 1.63 mln t).