Sunflower production forecast for Ukraine left unchanged by USDA
USDA experts left unchanged the forecast for sunflower production in Ukraine in the 2020/21 season. In the December report, sunflower production remains at 14 mln t.
Sunflower meal and oil production are also expected at the previous report's levels respectively 5.72 and 5.96 mln t.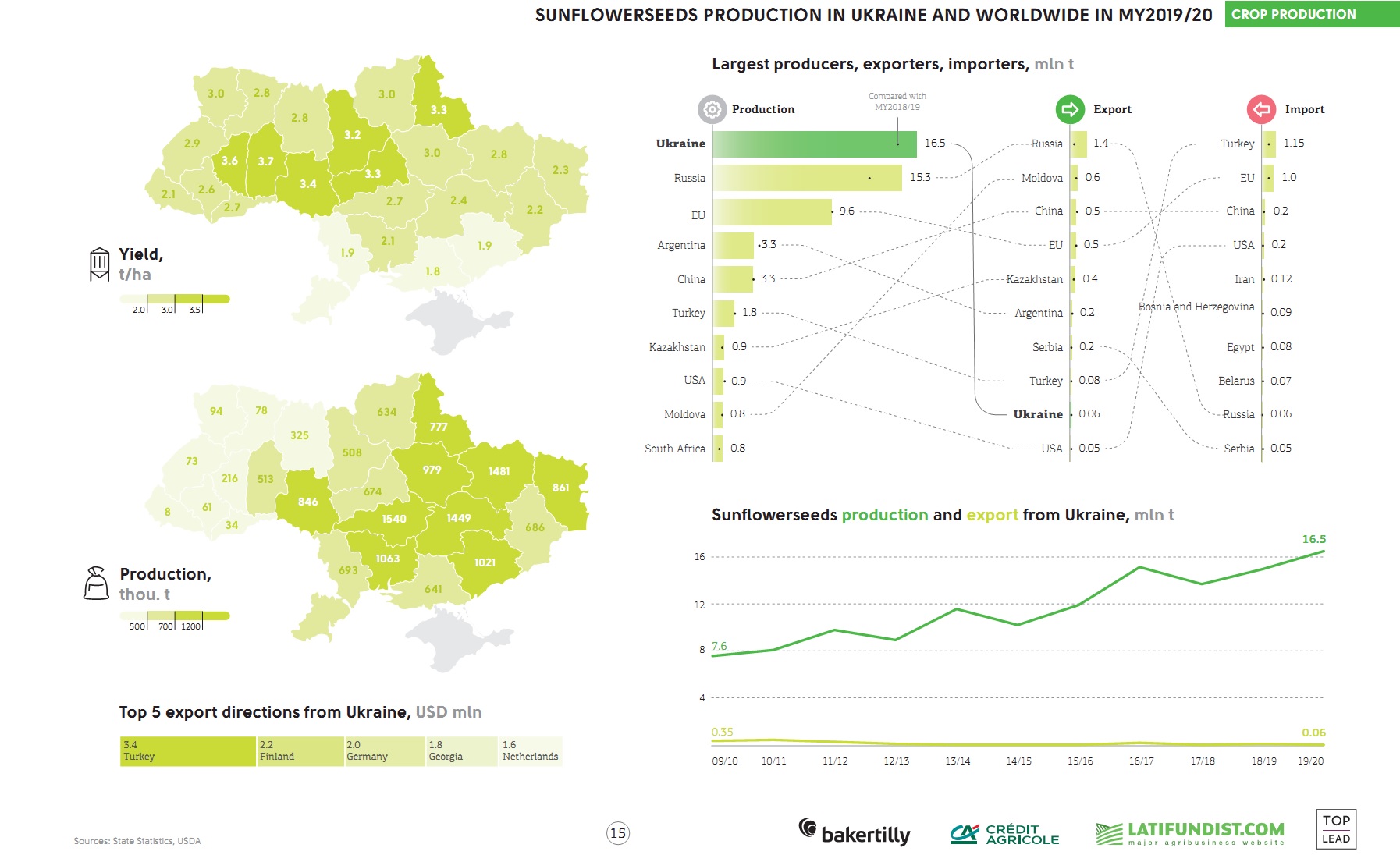 Sunflower harvest projection in 2020/21 for the largest producing countries:
Ukraine: 14 mln t
Russia: 13 mln t
EU: 9.2 mln t,

▼

0.1 mln t
Argentina: 2.9 mln t,

▼

0.1 mln t
Turkey: 1.56 mln t
The USDA report indicates that the world sunflower production is expected at 49.46 mln t compared to 54.96 mln t in 2019/20, sunflower meal at 20.71 mln t vs. 22.3 mln t in 2019/20. In addition, the world sunflower oil production is expected to come to 19.27 mln t, down 2.23 mln t from 2019/20 (21.5 mln t).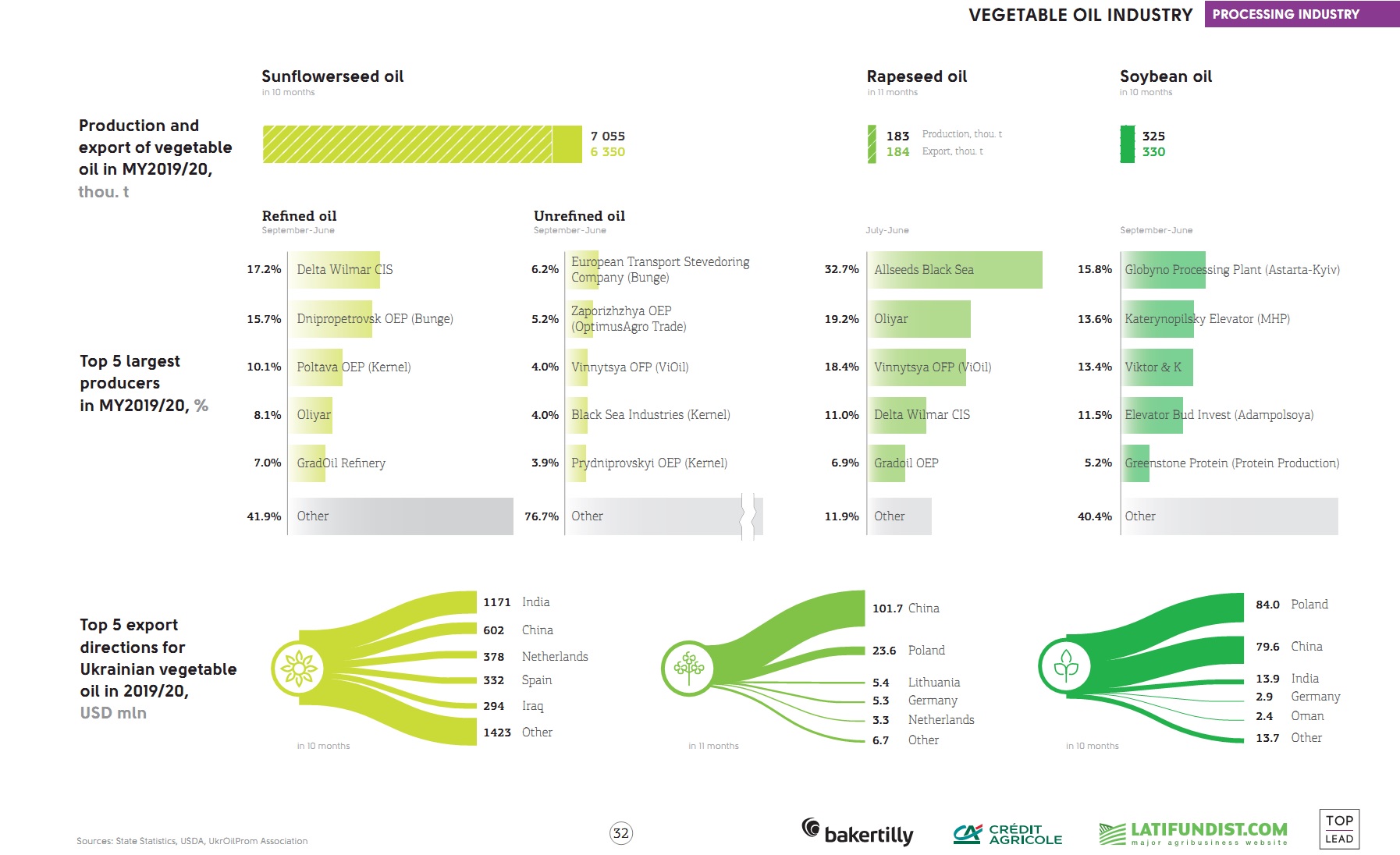 The EU countries have enhanced sunflowerseeds import since the start of 2020/21 to 527.41 thou. t, 84% more YoY. In the period July-December 2019, Member States imported 286.2 thou. t of sunflower.