Astarta-Kyiv completed corn and sugar beet harvesting
Branches of the agri-industrial holding Astarta-Kyiv finalized the production season 2020 by harvesting late crops: 411 thou. t of corn and 1.5 mln t of sugar beet.
The company noted that in view of the negative weather impact on the plants throughout the year, the yields were lower than last year. Thus, the average gross yield of corn made up 6.8 t/ha, and sugar beet 42.9 t/ha, the average sugar content of sugar beet was more than 17% in the company's enterprises.
Since the level of soil moisture in the eastern regions remains insufficient, the company provided for optimization of cultivation technologies for the next year. In particular, this includes reducing seeding rates for a larger area of plant nutrition and additional inter-row application of liquid fertilizers. Also, the company is considering an increase in irrigated areas with access to the state reclamation system.
"The company's sugar plants produced 226 thou. t of sugar. Thus, we are going to retain around 22% share of the sugar market in Ukraine," says Astarta executive director Valery Sokolenko.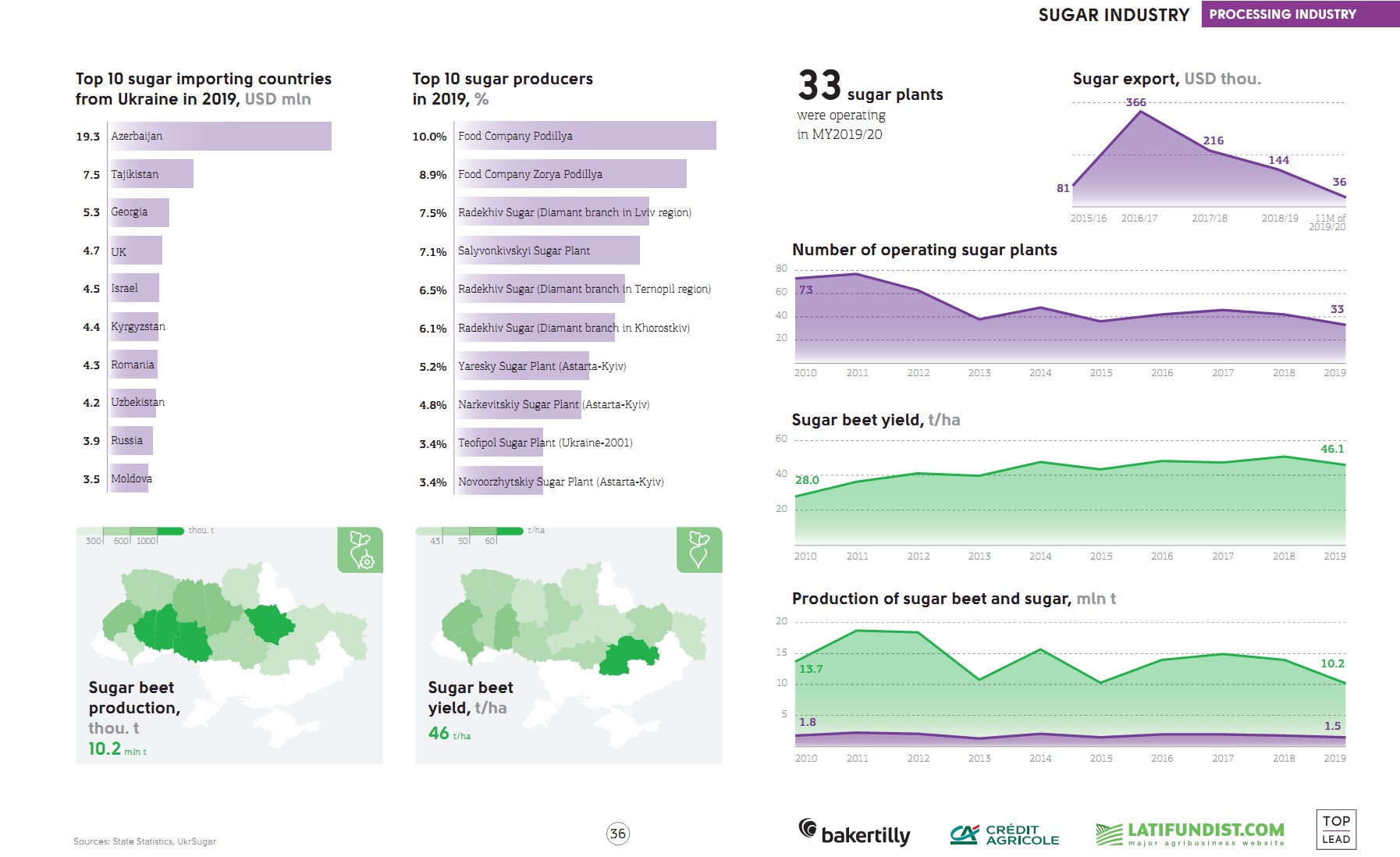 Previously reported that Astarta-Kyiv will dispose of two sugar plants in Kharkiv region — Savyntsi and Novoivanivka.