Black Sea countries dominate wheat export to Egypt
Since the start of the 2020/21(July-June) season, Egypt has increased its wheat imports with the Black Sea countries remaining the leading suppliers: this region covered 95% of the total imports, Refinitiv Agriculture reports.
"During the five months of 2020/21, Egypt imported about 6.61 mln t of wheat, 7% more YoY and 30% more than the average of the previous five years. During this period, Black Sea countries, including Russia and Ukraine, shipped about 6.3 mln t of wheat to Egypt, 26% more than the same period last year and 48% more than the 5-year average," the report reads.
As reported, Refinitiv Trade Flows models show that about 621,400 t of Black Sea wheat may be shipped to Egypt during the first three weeks of December 2020.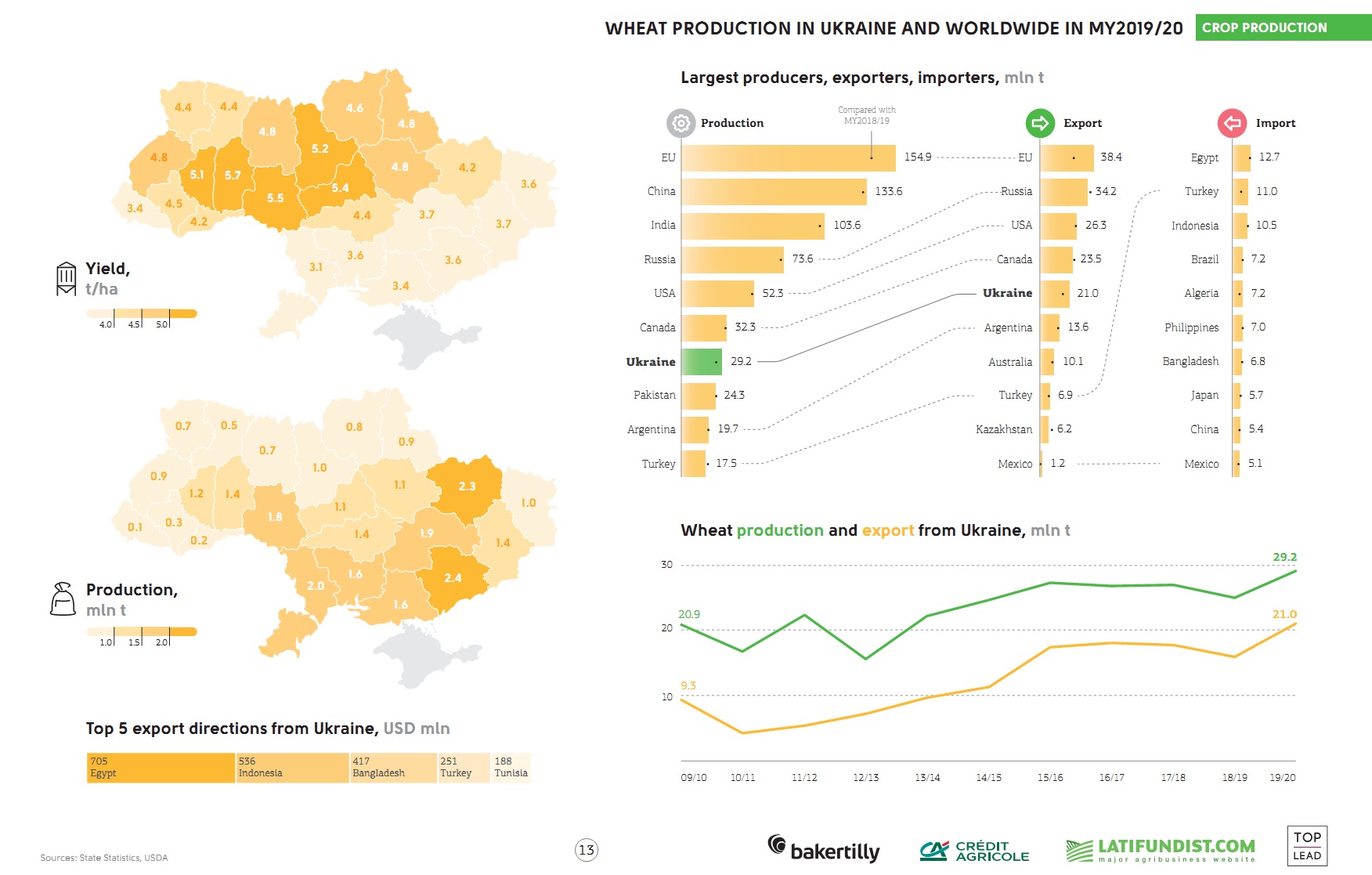 The dominance of the Black Sea countries in the supply of wheat to Egypt, which is the world's largest importer, may remain in the third quarter of the current marketing year. Since, as the analysts write, GASC, the key buyer of wheat, bought 405 thou. t of Russian wheat and 60 thou. t of Ukrainian wheat with delivery from January 8 to February 5, 2021, as well as 120 thou. t of Romanian wheat and 115 thou. t of Ukrainian wheat with delivery from 1-15 February 2021.
As of December 28, wheat export from Ukraine reached 12.39 mln t. However, this volume is 16% or 2.33 mln t lower YoY.
Learn more: