Ukrainian soybean sales slashed 40% in 2020
In 2020, soybean deliveries to foreign markets from Ukraine were 40% lower YoY, the State Customs Service data show. Export supply totalled 1.79 mln t.
In monetary terms, soybean shipment dropped to USD 690 mln vs. USD 1.17 bln in 2019.
Key soybean importing countries:
Turkey: 588.7 thou. t, USD 222.69 mln
Belarus: 357.43 thou. t, USD 144.97 mln
Netherlands: 122.08 thou. t, USD 46.65 mln
Greece: 107.77 thou. t, USD 38.52 mln
Egypt: 88.63 thou. t, USD 32.3 mln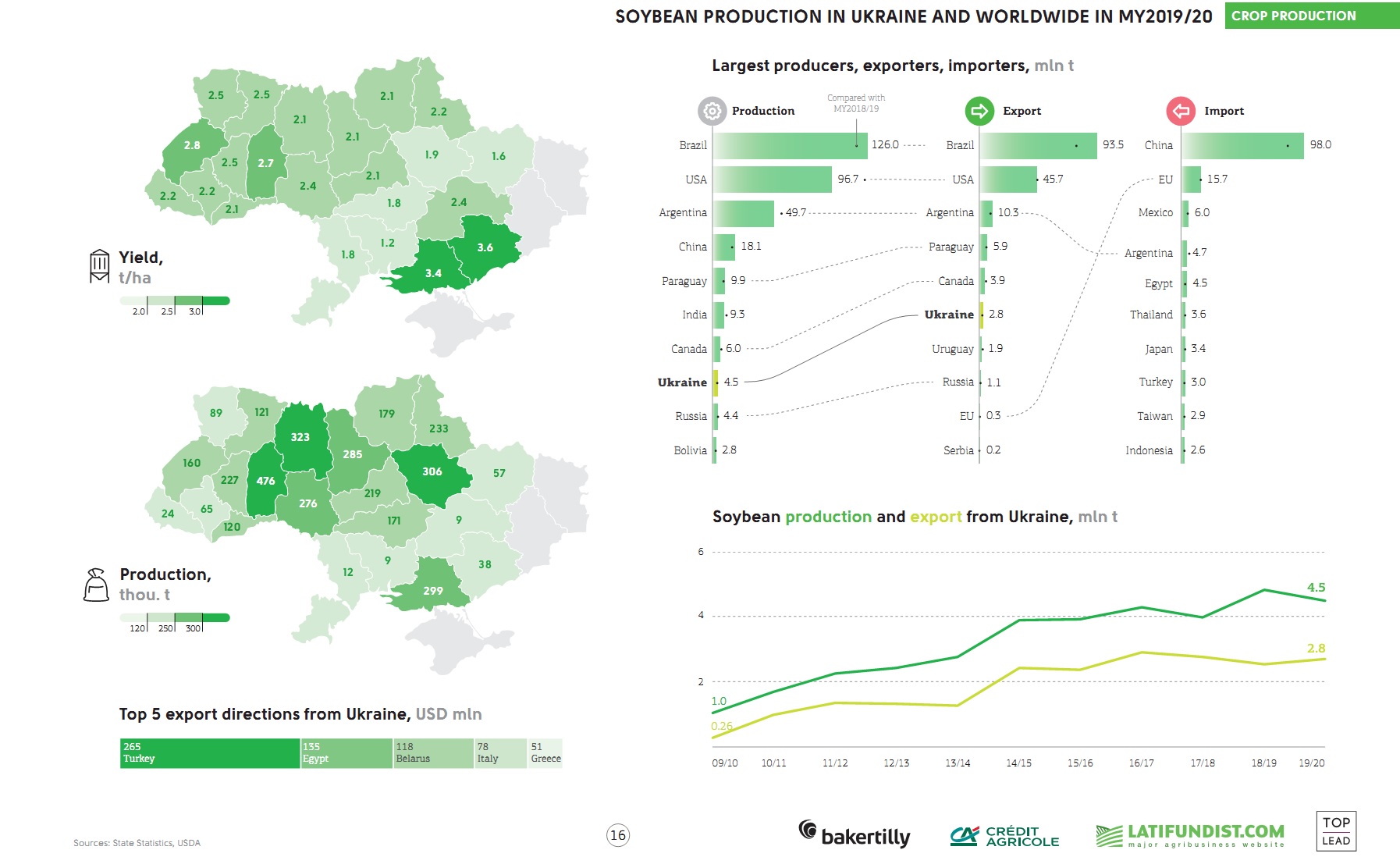 Previously reported that soybean stocks in Ukraine as of December 1, 2020, dropped by 26% YoY to 1.46 mln t. On the reporting date last year, soybean stocks totalled 1.97 mln t. Agricultural enterprises stored 890.7 thou. t. Enterprises specializing in processing and storage kept 566.7 thou. t of the oilseed crop.
Learn more: