Soybean oil production in Ukraine: largest companies-producers in 2020
An MHP subsidiary, Katerynopilsky elevator, produced the largest volume of soybean oil in 2020 and accumulated a 17.4% market share of the Ukrainian market, the Association Ukroilprom reports.
"For the limited stocks of soybean, the production of soy oil and meal decreased by 19.3% and 19.6%, respectively. For the first time in recent years, oil crushing enterprises of Ukraine had to import 20 thou. t of soybeans, although this could not cover domestic enterprises' needs in raw material," the message reads.
Five largest soybean oil producers in Ukraine by market share:
Katerynopilsky elevator (MHP): 17.4%

Globyno Processing Plant (Astarta-Kyiv): 16.9%

Transpostach: 15.5%

Elevator Bud Postach: 8.8%

Tavria Agroinvest: 7.2%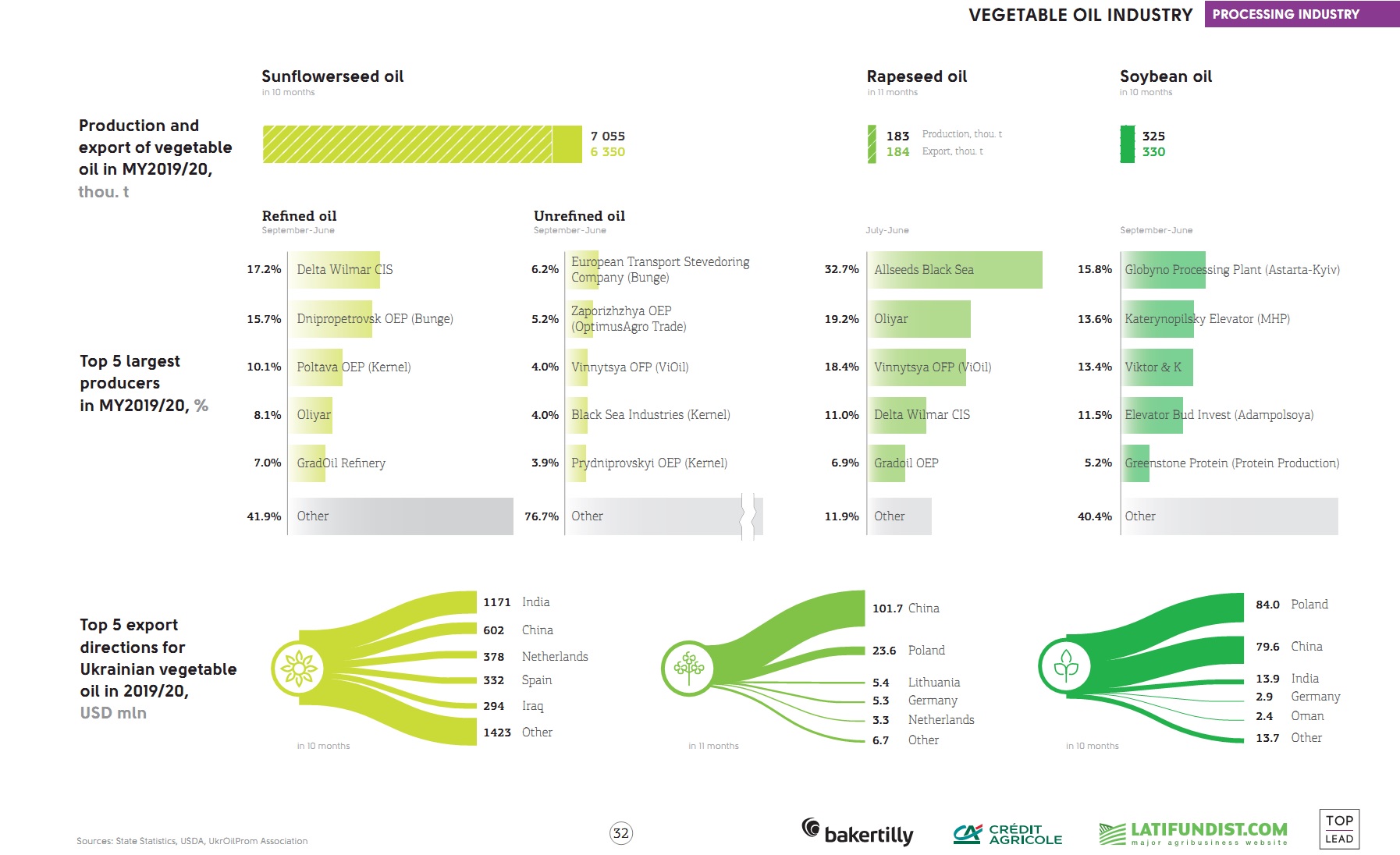 As a reminder, in the 2019/20 season, MHP oil crushing facility also held the leading position in soybean oil production with a 17.6% market share.
In 2020, soybean deliveries to foreign markets from Ukraine were 40% lower YoY. The crop production in Ukraine totalled 2.8 mln t in the 2020 production season.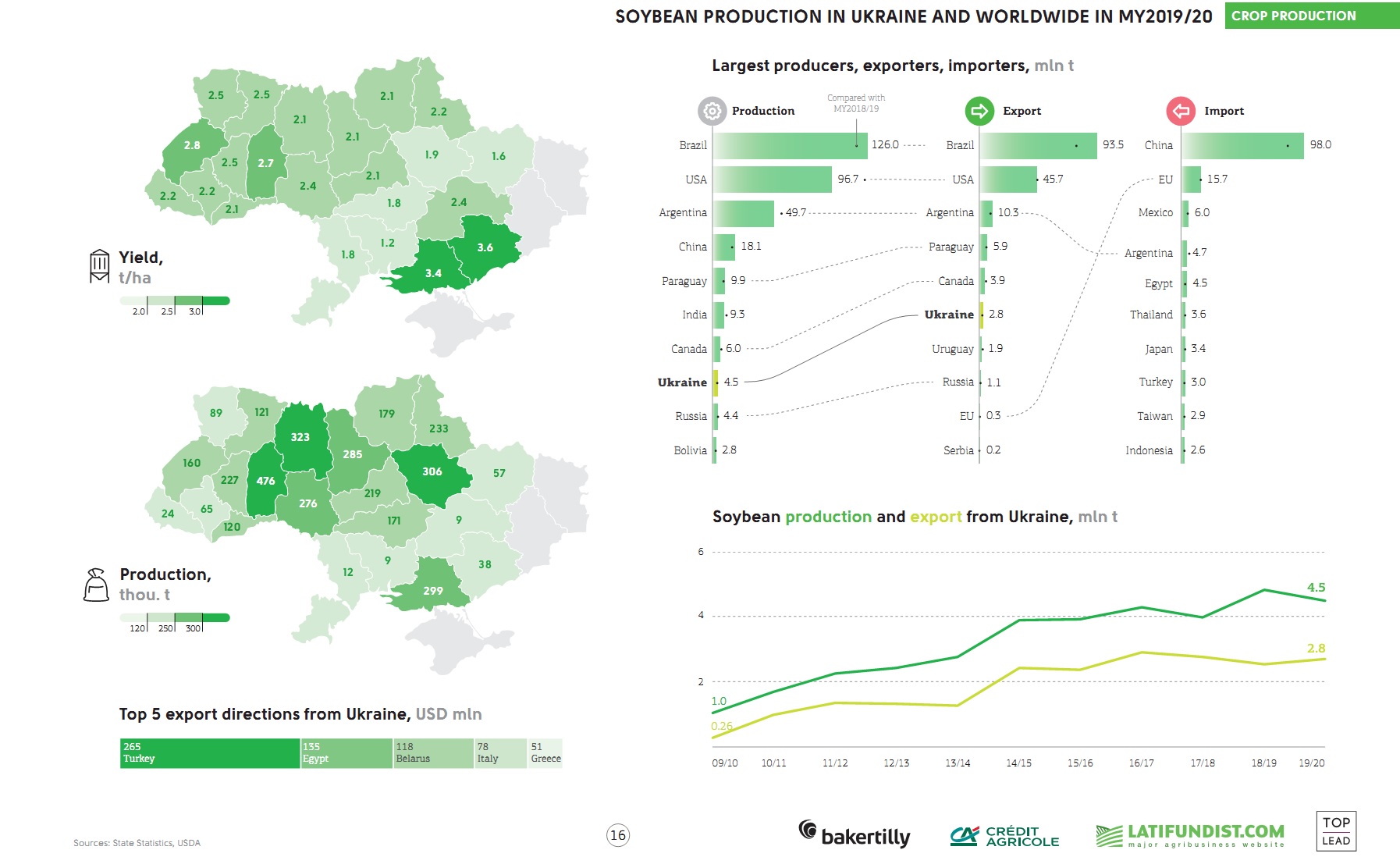 Learn more: