October unrefined soybean oil production cut back by a quarter
Unrefined soybean oil production in Ukraine reached 204.8 thou. t in the period January-October 2020, 16.9% lower YoY, the data of the State Statistics Service of Ukraine show.
In October of the current year, crushing plants produced 16.19 thou. t of soyoil, 26% less from October 2019.
As reported, unrefined soybean oil stocks at processing enterprises totalled 5.32 thou. t.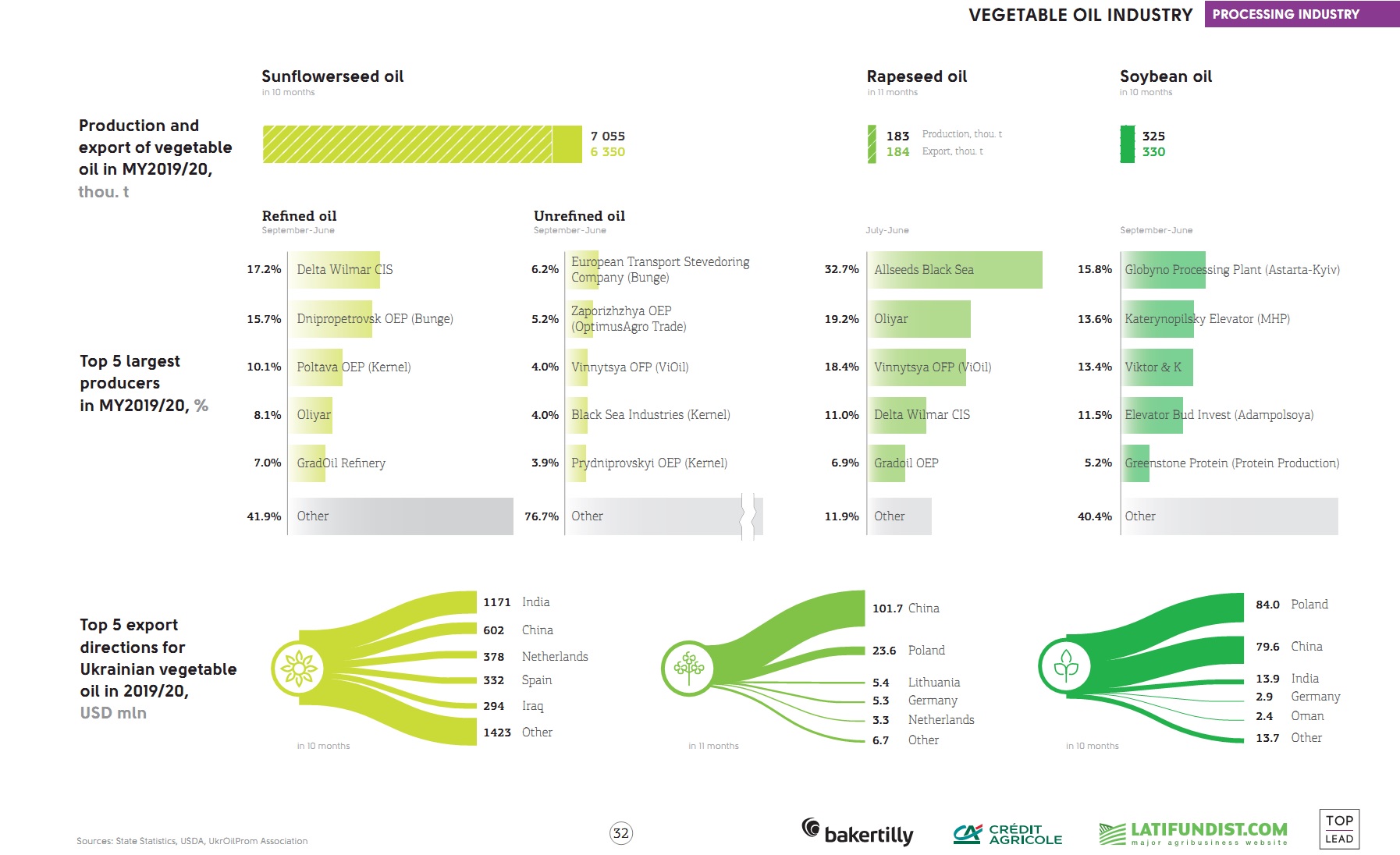 Soybean stocks in Ukraine as of Nov 1, dropped by 37% YoY to 1.4 mln t. On the reporting date last year, soybean stocks totalled 2.2 mln t. Agricultural enterprises stored 898.4 thou. t. Enterprises specializing in processing and storage kept 491.1 thou. t of the oilseed crop.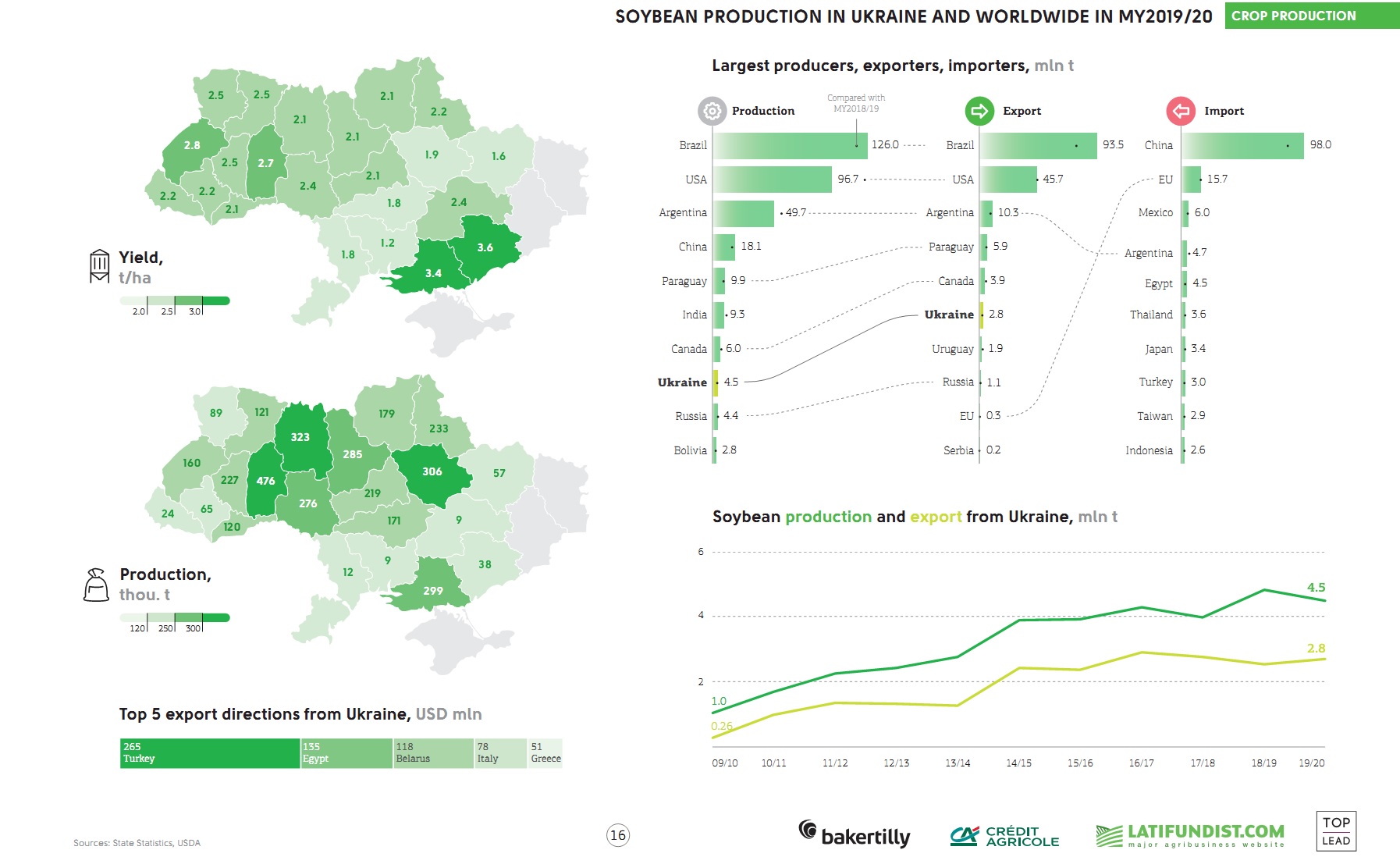 Learn more: