Exports of oilseeds and oilseed products scaled down by 1.8x
In the period January 1-31, sea ports of Ukraine provided for export of 0.8 mln t of oilseeds and oilseed products, 1.8x less from the volume exported in December (1.36 mln t as provided by the figures updated), the APK-Inform consultancy reports.
In the reporting period, sunflower and its by-products shipments totalled 656 thou. t, the principal export volume. Sunflower oil supply stood at 441 thou. t, down 12.2% on the previous month. Shipments of sunflower meal slumped by 2.5x compared to December 2020 and amounted to 210 thou. t. Only 4 thou. t of sunflowerseeds were sent abroad, 6x less mth/mth.
Soybean exports in January amounted to 106 thou. t, 1.5x under December 2020. Soybean meal supply totalled 7 thou. t (no shipments were made in December).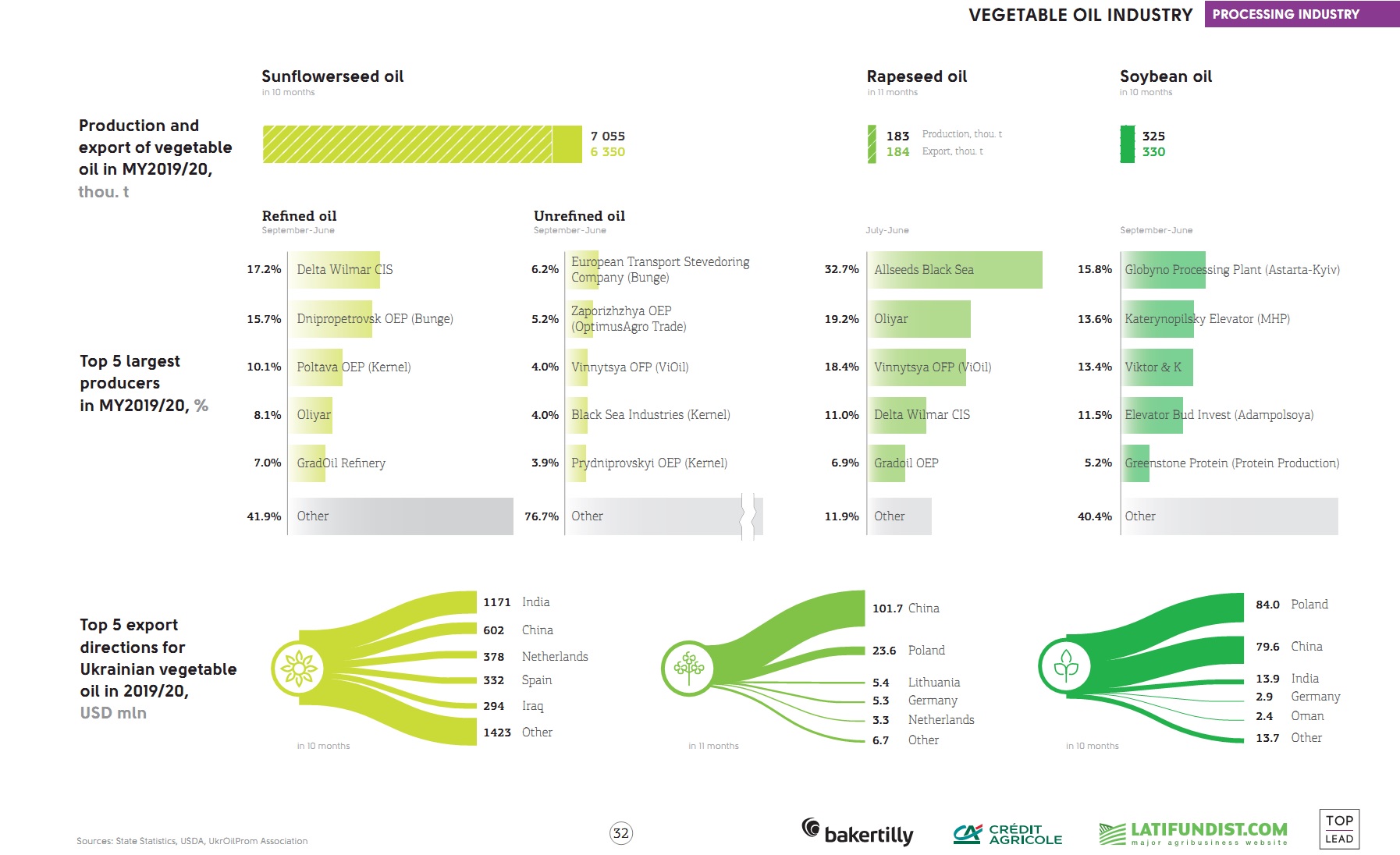 In January 2021, shipments of rapeseed and by-products fell sharply: only 8 thou. t of rapeseed were transshipped, a nearly 20x decrease in exports, while no shipments of rapeseed meal or oil were made in the reporting period.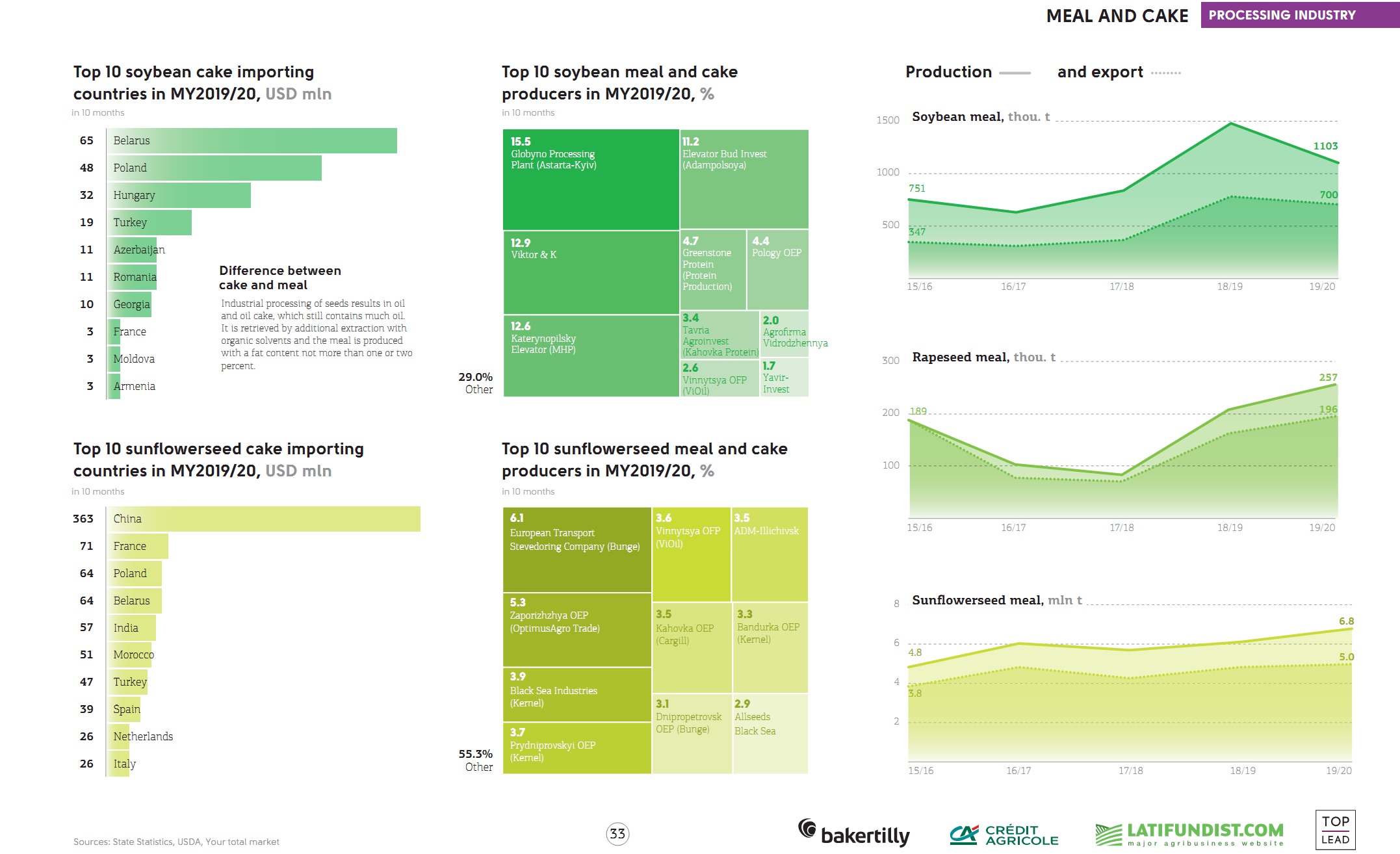 Key export markets for Ukrainian oilseeds and oilseed products in January:
China: 150.6 thou. t

India: 137.5 thou. t

Turkey: 83.8 thou. t
Since the start of 2020/21, the port of Mykolaiv has provided for the transshipment of 3 mln t of oilseeds and oilseed products. The ports of Chernomorsk and Pivdenny handled 1.3 and 0.8 mln t, respectively.
As a reminder, China and India imported the largest amounts of sunflower oil from Ukraine in January 2021.
Learn more: