Anec forecasts record soybean exports from Brazil in March
The National Association of Grain Exporters of Brazil (Anec) forecast a record 13.8 mln t of soybean exports from the country in March 2021 (March 2020: 13.3 mln t), Reuters reports.
Anec's estimate was based on vessel shipment data and indicates a strong increase compared to February when the country shipped 5.5 mln t, the association data show.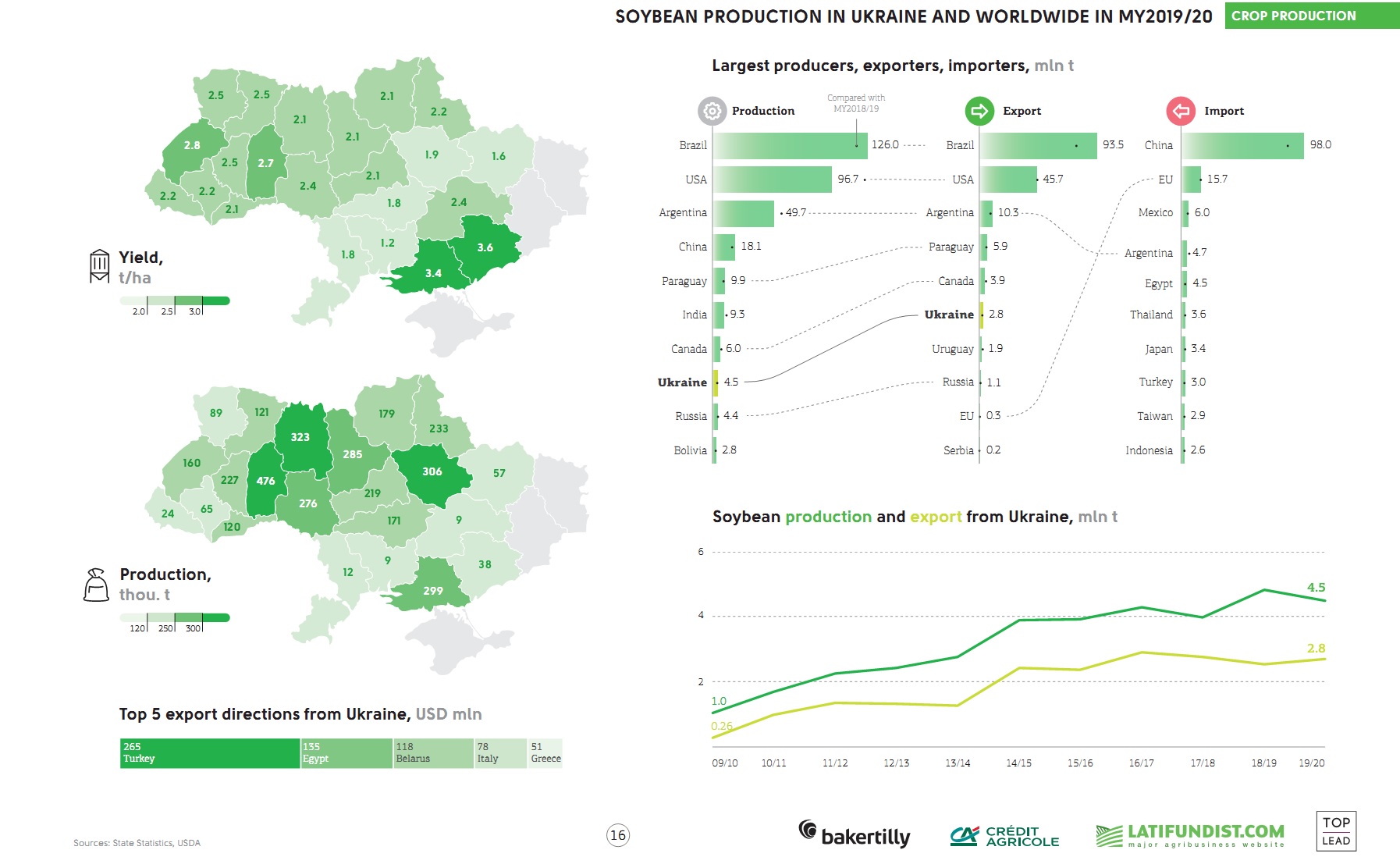 Soybean meal shipments are estimated at 1.146 mln t, up from 1.5 mln t in February 2020.
Experts estimate only 62,800 t of Brazilian corn exports in March due to low stocks and the dominance of soybeans on the market.
According to business development manager at Maxigrain Elena Neroba, oil crushing plants in Ukraine purchased 51.6 thou. t of Brazilian soybean for March loading.
Learn more: