Crushers in Ukraine booked Brazilian soybean
Oil crushing plants in Ukraine purchased 51.6 thou. t of Brazilian soybean for March loading, business development manager at Maxigrain Elena Neroba shared on Twitter. The shipment will be made from Barcanera port.
She noted that this would be Ukraine's first direct imports of soybean.
"Ukrainian crushers can't pay to domestic farmers as per strong exports competition," Elena Neroba comments.
As a reminder, Agricensus reported with reference to market sources that oilseeds processors in Ukraine were seeking raw materials suppliers to fully utilize the capacities available.
In May 2020, the Pology Oil Crushing Plant purchased 20 thou. t of Brazilian soybean to cover its needs for processing, as domestic prices for Ukrainian soybean had soared and stocks dropped.
Soybean stocks in Ukraine as of Feb 1, dropped by 18% YoY to 1.04 mln t. On the reporting date last year, soybean stocks totalled 1.27 mln t. Agricultural enterprises stored 671.2 thou. t. Enterprises specializing in processing and storage kept 370 thou. t of the oilseed crop.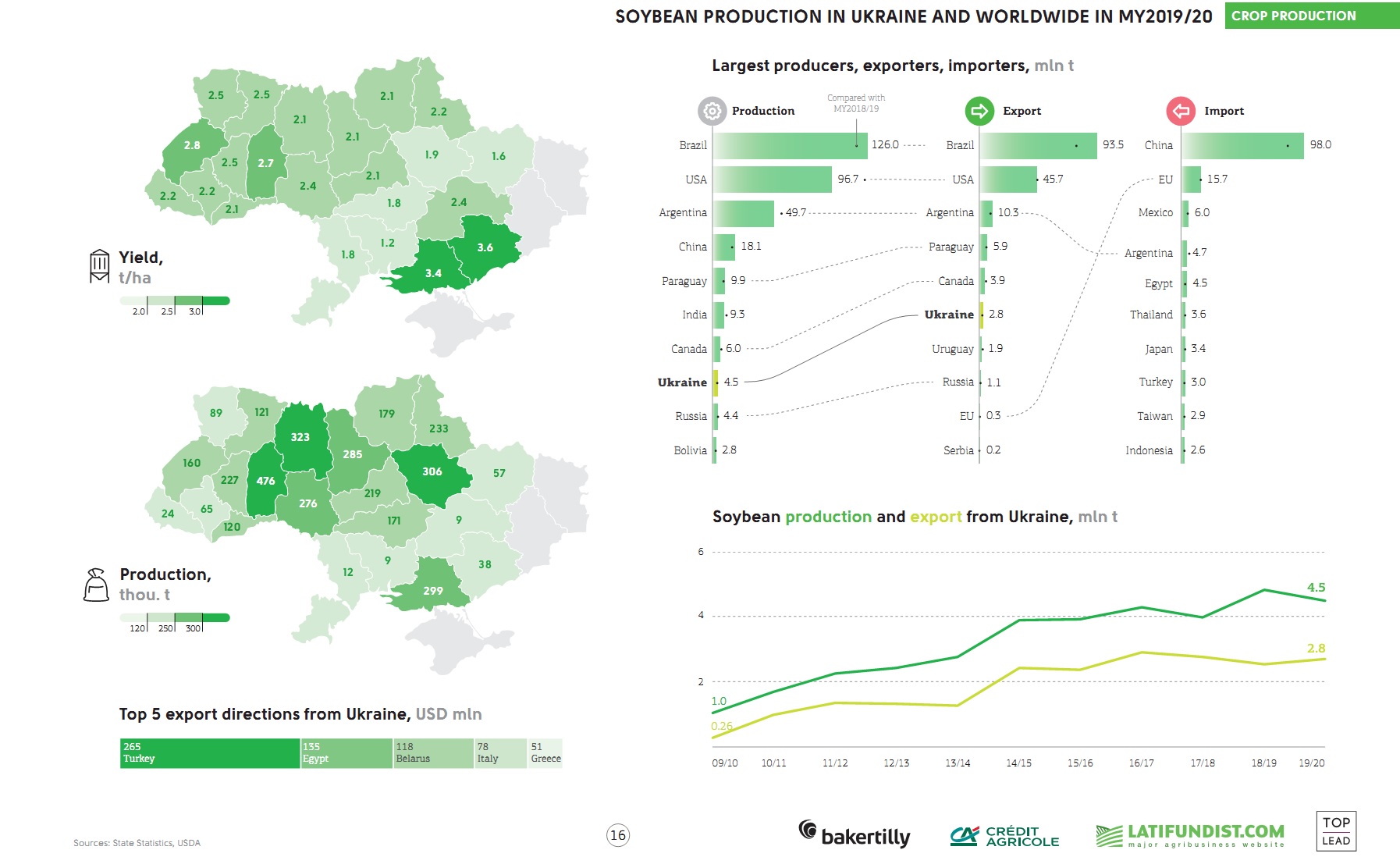 In 2020, soybean deliveries to foreign markets from Ukraine were 40% lower YoY. Soybean production in Ukraine totalled 2.8 mln t in the 2020 production season.
Learn more: