Unrefined sunflower oil: Ukraine's key producers in Sep-Jan 2020/21
Oil crushing plants in Ukraine produced 2.67 mln t of unrefined sunflowerseed oil in the period September-January 2020/21(September-August), Ukroilprom Association reports.
European Transport Stevedoring Company, a Bunge Ukraine subsidiary, produced the highest volume of crude sunflower oil which corresponds to a 7.4% market share in the reporting period.
Top 15 sunflowerseed oil crushing facilities in September-January 2020/21:
European Transport Stevedoring Company (Bunge Ukraine): 7.4%
Optimus Agro Trade: 6.3%
Ukrainian Black Sea Industry (Kernel): 4.9%
ADM: 4.2%
Bandursky Oil Extraction Plant (Kernel): 4.1%
Cargill: 3.8%
Allseeds Black Sea (Allseeds): 3.7%
Pology OEP: 3.7%
Poltava Oil Crushing Plant (Kernel): 3.5%
Dnipropetrovsk Oil Extraction Plant (Bunge): 3.4%
Kropyvnytskyi OEP (Kernel): 3.2%
Delta Wilmar Ukraine: 2.7%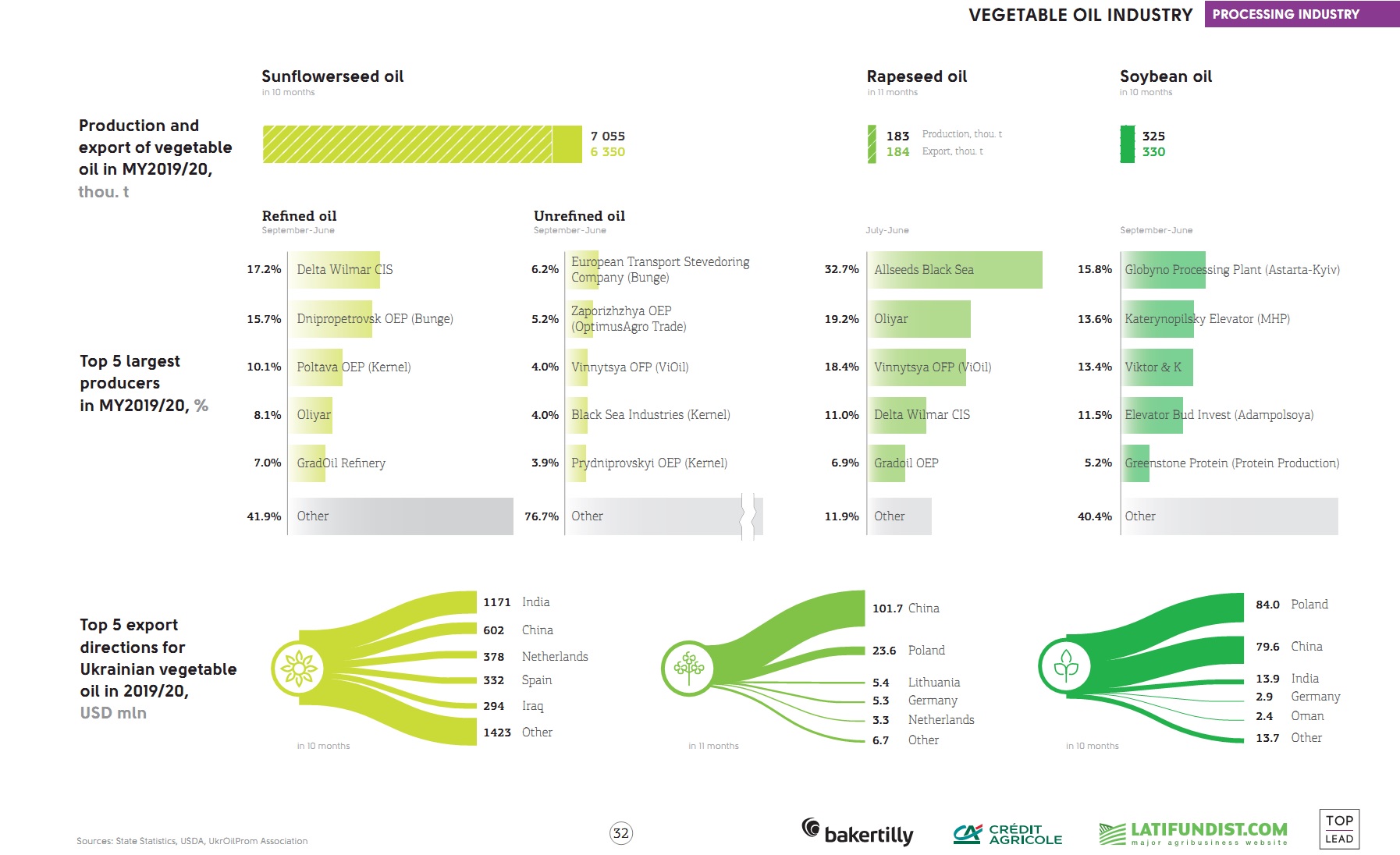 Previously reported that the FAO Vegetable Oil Price Index averaged 147.4 points in February, gaining 8.6 points (or 6.2%) from January and marking its highest level since April 2012.
Learn more: