Unrefined sunflowerseed oil outturn in Ukraine scaled down by 20% in Jan-Apr
In the period January-April 2021, crushing plants in Ukraine produced 1.77 mln t of unrefined sunflower oil, the State Statistics Service figures show.
Crude sunoil production in the reporting period is 20.6% lower YoY. In April, unrefined sunflower oil outturn made up 386 thou. t, 27.9% lower YoY.
Statistics show that unrefined sunflower oil stocks at processing enterprises as of the end of April amounted to 131.19 thou. t, 18% or 19.97 thou. t more from April 2020.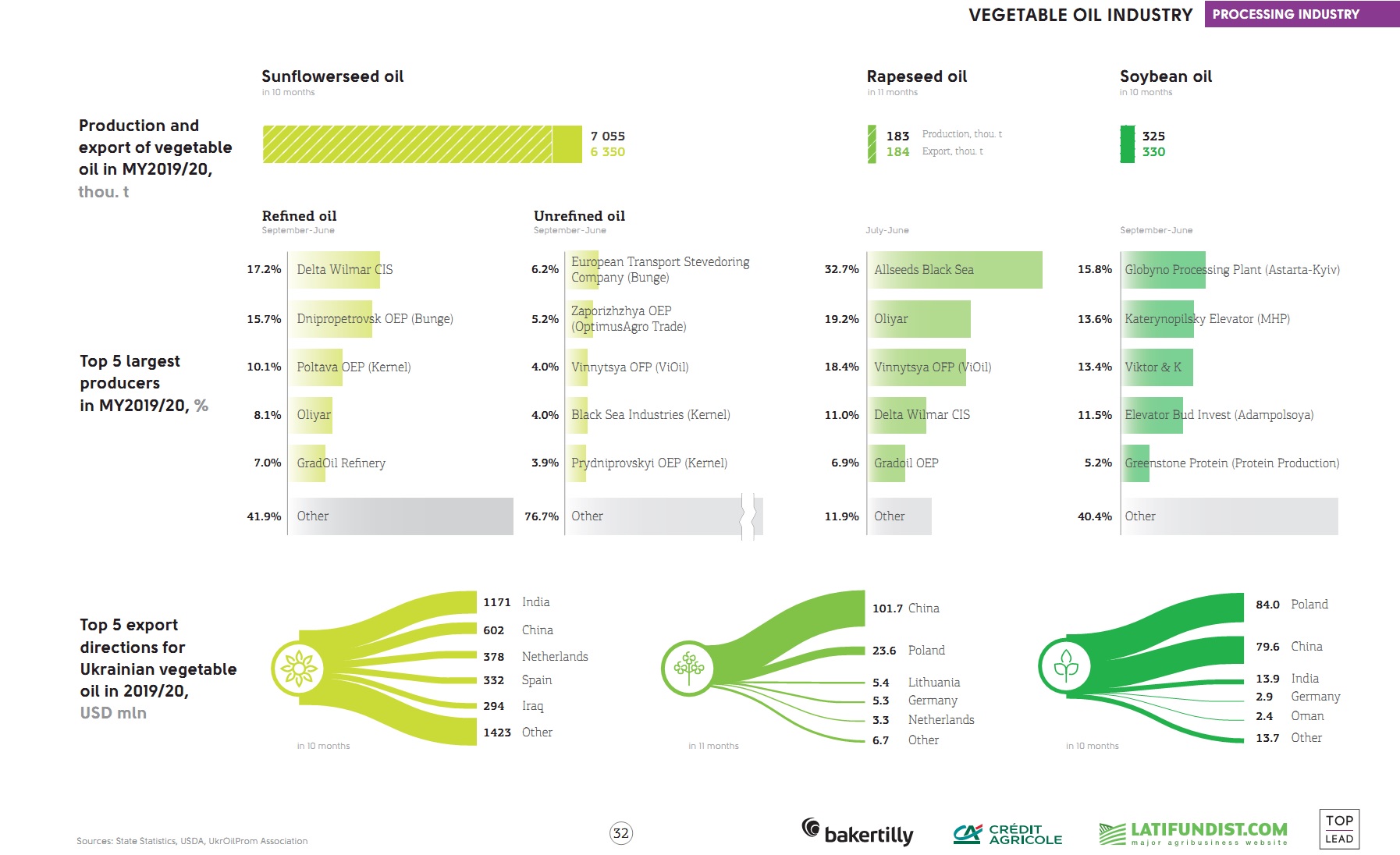 Sunflower production 2020 in Ukraine was finalized at 13.1 mln t on 6.4 mln ha, the average yield stood at 2.06 t/ha.
As per statistical data, sunseeds stocks in Ukraine as of May 1 were 38% lower YoY. The Ukroilprom Association reported that sunflower oil export from Ukraine as of May 1 made 72.6% of agreed in MoU volume.
Learn more: