Vegetable Oil Price Index sustained 12-month increase in May: FAO
The FAO Vegetable Oil Price Index averaged 174.7 points in May, gaining 12.7 points (or 7.8%) month-on-month and marking a twelfth consecutive monthly rise.
"The continued strength of the index mainly reflects rising palm, soy and rapeseed oil values. International palm oil quotations remained on an upward trajectory in May and reached their highest level since February 2011," the report reads.
It is noted that slow production growth in Southeast Asian countries, together with rising global import demand, kept inventories in leading exporting nations at relatively low levels.
As for soyoil, prospects of robust global demand, especially from the biodiesel sector, lent support to prices, while international rapeseed oil values were underpinned by continued global supply tightness.
Previously reported that FOB prices for sunflower oil in Odesa dropped to 1450 USD/t.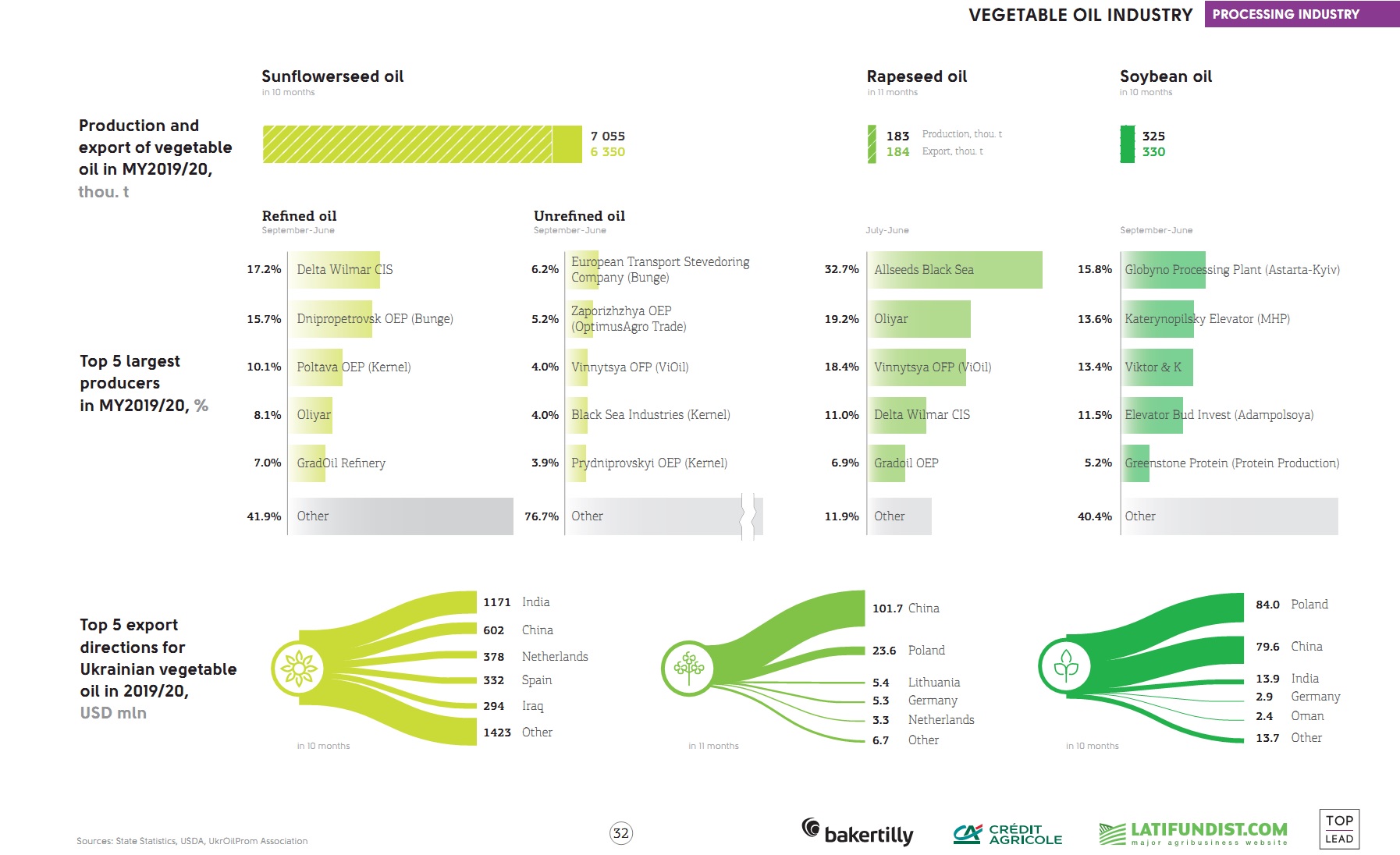 Sunflower production 2020 in Ukraine was finalized at 13.1 mln t on 6.4 mln ha, the average yield stood at 2.06 t/ha.
As per statistical data, sunseeds stocks in Ukraine as of May 1 were 38% lower YoY. The Ukroilprom Association reported that sunflower oil export from Ukraine as of May 1 made 72.6% of agreed in MoU volume.
Learn more: