Crushing plants in Ukraine halt sunflowerseeds procurement on slack export demand: Refinitiv
Prices for Ukrainian sunflowerseed oil have extended their decline for the second consecutive week amid dampened demand from importers, Refinitiv Agriculture reports.
"Old crop oil export prices have fallen to 1380-1400 USD/t FOB, down from 1530-1540 last week. There is barely any interest in buying old crop sunflower oil. The lack of demand for oil led to a drop in sunflowerseed prices in Ukraine," analysts say.
As one trader explained, importers are not prepared to pay a high price for sunflower oil amid a significant price gap with soybean oil and palm oil that has occurred on the market since May.
"Many oil crushing plants in Ukraine have stopped buying raw materials on poor export demand. CPT prices for sunflower oil have fallen by 17% to 1270-1280 USD/t over the last 2 weeks," market sources report.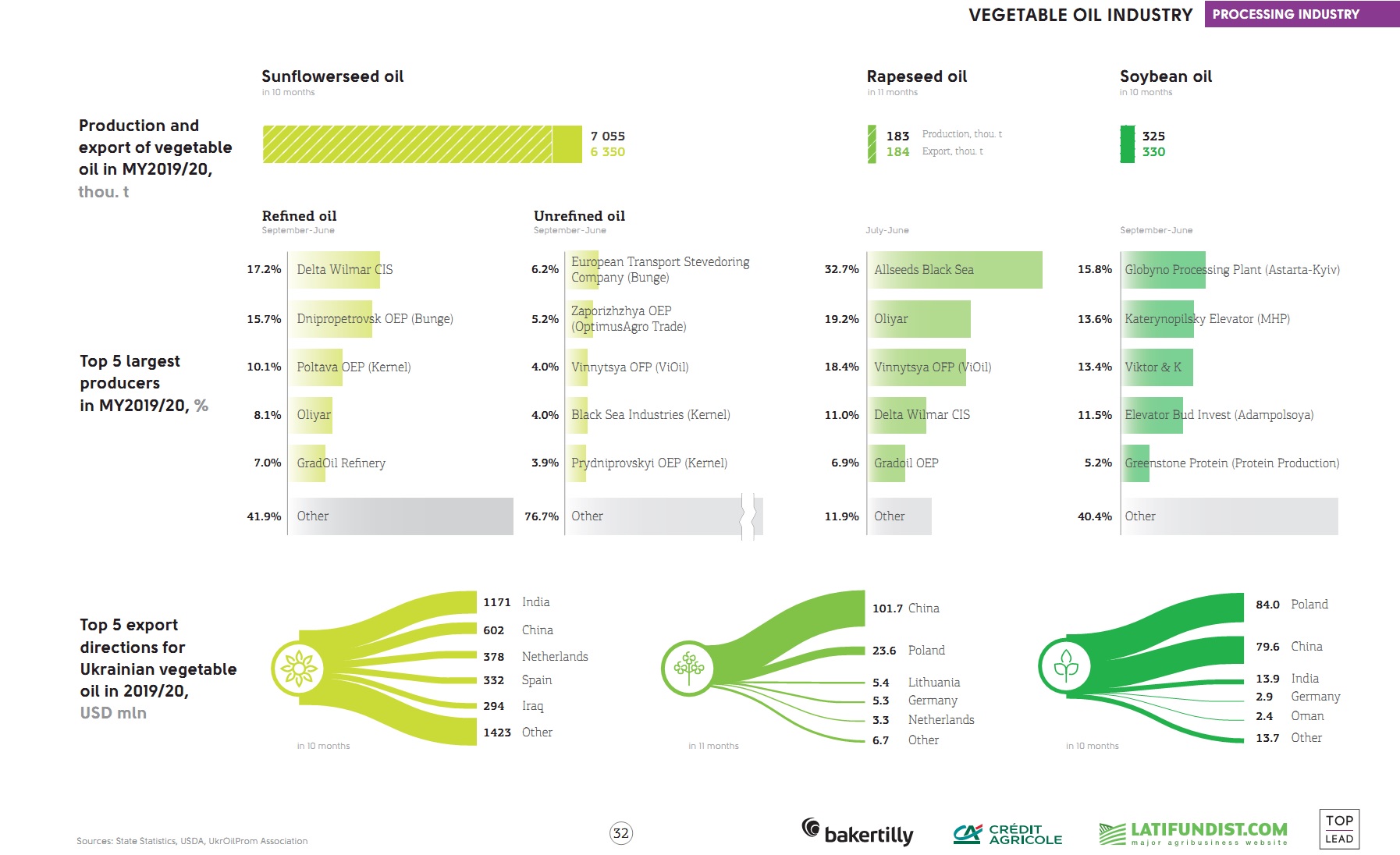 FAO's Vegetable Oil Price Index gained 7.8% mth/mth in May.
Sunflower production 2020 in Ukraine was finalized at 13.1 mln t on 6.4 mln ha, the average yield stood at 2.06 t/ha.
As per statistical data, sunseeds stocks in Ukraine as of May 1 were 38% lower YoY. The Ukroilprom Association reported that sunflower oil export from Ukraine as of May 1 made 72.6% of agreed in MoU volume.
Learn more: