Sunflower oil export from Ukraine filled 88% of agreed in MoU volume
Sunflowerseed oil export from Ukraine in September-June 2020/21(September 2020-August 2021) came to 4.75 mln t as per preliminary data. The volume exported makes up 88.21% of the agreed in the Memorandum of Understanding signed by the Economy Ministry of Ukraine and the Association Ukroilprom.
As reported by the Association, in July-August sunflower oil shipment from Ukraine should not exceed 634 thou. t.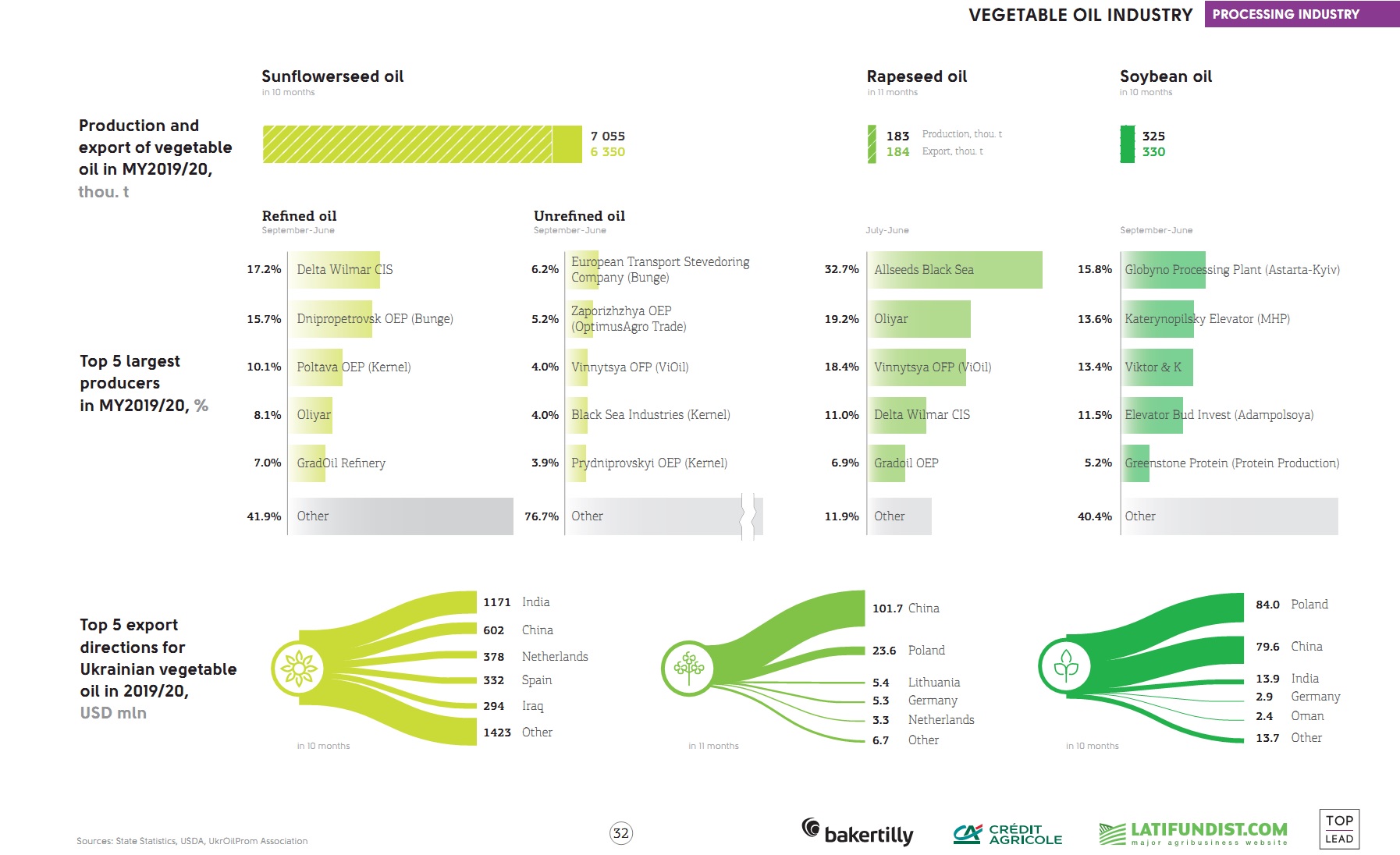 The Health Ministry of Ukraine adopted the maximum permissible levels for chlorpyrifos and chlorpyrifos-methyl in agricultural products and foodstuffs, including sunflower and sunflower oil.
Unrefined sunflower oil production in Ukraine in Sep-May 2020/21 totalled 4.26 mln t, refined sunoil 588.6 thou. t.
Crushing plants in Ukraine finalized the 2020/21 season ahead of schedule.
Learn more: