EVT broke its record for 12-hour grain loading capacity
A grain export terminal in the Port of Mykolaiv, Eurovneshtorg (EVT), loaded 24 thou. t of wheat on Panamax Yasa Unity during a 12-hour shift. This is an all-time record for the terminal, which was achieved by processing the vessel with two Neuero loading machines.
The capacity of one ship-loading machine is 1 thou. t of grain per hour, its maximum operating capacity.
"We are delighted with this result, which was made possible through the concerted actions of our employees and the smooth organization of work. EVT was systematically moving towards the high intensity of vessel loading, purchasing new equipment, expanding infrastructure and improving internal processes. I'm sure that new records won't be long in coming," anticipates Sergei Gunko, director of the port operator EVT Grain.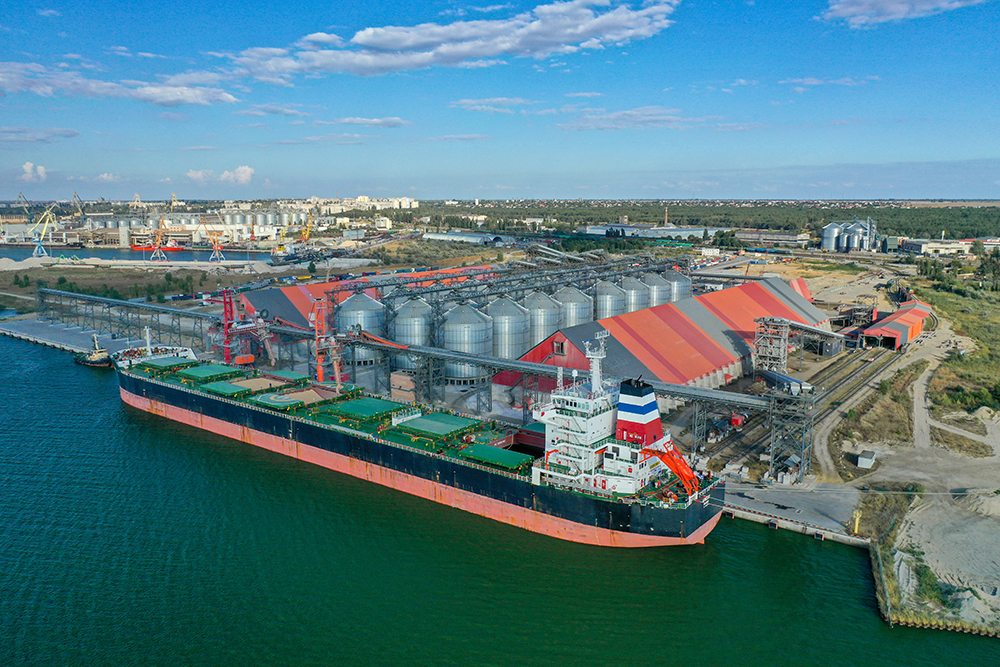 At the moment the processing of the vessel is going on. A total of 48,000 t of cargo will be loaded at berth No. 4. Then Panamax will proceed to the roadstead, where it will receive aboard another 22,000 t from Princess Nicole. Cargill is the cargo owner.
This season EVT traditionally handles all types of cargo, including wheat, barley, soybeans, corn and rapeseed.
Earlier this month, EVT reported the first million tons of agricultural commodities transshipped at its berth.
Learn more: