Rapeseed processing in Ukraine hits three-season high
The volume and pace of rapeseed processing in Ukraine in 2021/22(July 2021-June 2022) are not only higher than in the previous season, but make the highest for the last three seasons, being just slightly (-0,3%) behind the record volume of 2018/19, estimates Svetlana Kirichok, the APK-Inform consultancy analyst.
This season's output grew against the backdrop of increased demand and high prices for rapeseed oil in the global market, she marks.
"By our estimates, in July-August 2021/22, 284 thou. t of rapeseed were processed in Ukraine, 48% up YoY. In July, the volume of crushing for the first time for the reporting month since 2006/07 exceeded the volume of export, amounting to 79.5 thou. t, according to our estimates, compared to 52 thou. t of export," explains Svetlana Kirichok.
With stronger demand for Ukrainian rapeseed in the ports, this season it is more complicated for processors to compete with traders, and, accordingly, a steep increase in processing by the end of the season is not expected, despite the growth of rapeseed production in the country.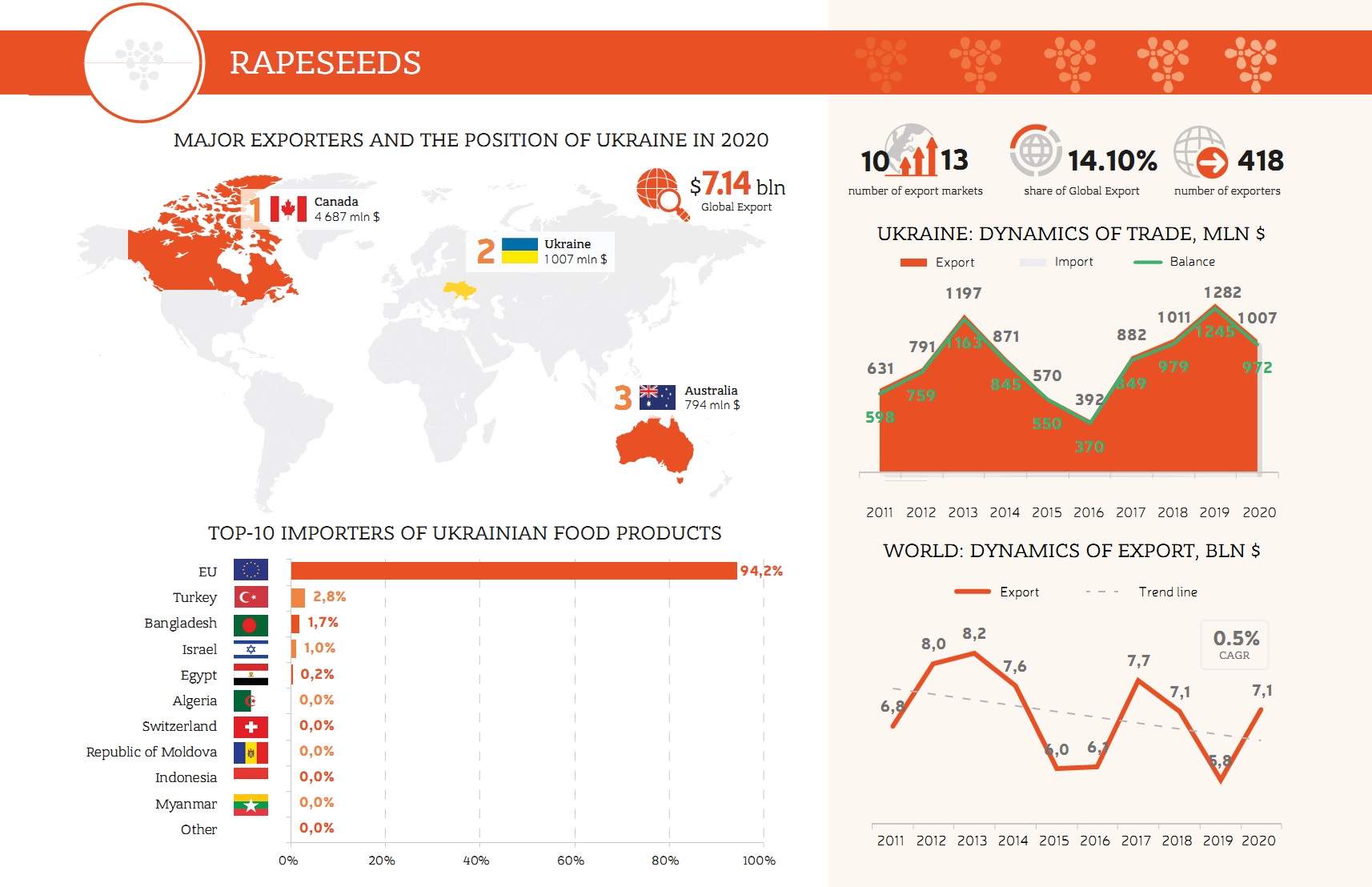 As per APK-Inform estimates, this figure will be even more dependent on the market supply and in general in 2021/22 could be about 330-340 thou. t (+6% YoY).
Previously reported that Kernel chose to switch to rapeseed processing in Q1 FY2022 as a result of weak supply of sunflowerseeds to fully utilize its capacities.
Related: