November oilseeds shipment in sea ports of Ukraine plunged by 27%
In the period November 1-30, sea ports of Ukraine provided for export of 1.15 mln t of oilseeds and oilseed products, 26.9% down from the volume exported in October (1.57 mln t as per the figures updated), the APK-Inform consultancy reports.
The volume of export shipments of sunflowerseeds and products in November increased by 15.2% on October and amounted to 849 thou. t. In particular, sunflowerseed oil export made up 480.5 thou. t, 4.4% down mth/mth. Sunflower meal export supply reached 340,5 thou. t, 1.5x more than in October. Sunflowerseeds export surged by 5.1x mth/mth to 28 thou. t.
"Soybean and products shipment in November totalled 169.4 thou. t. Soybeans accounted for 96.5% or 163.4 thou. t of the total export volume of soybeans and products in November. Soybean meal export came to 6 thou. t, 1.5 thou. t up from a month earlier. No soybean oil shipments were made by sea ports in November and October of the current year," analysts inform.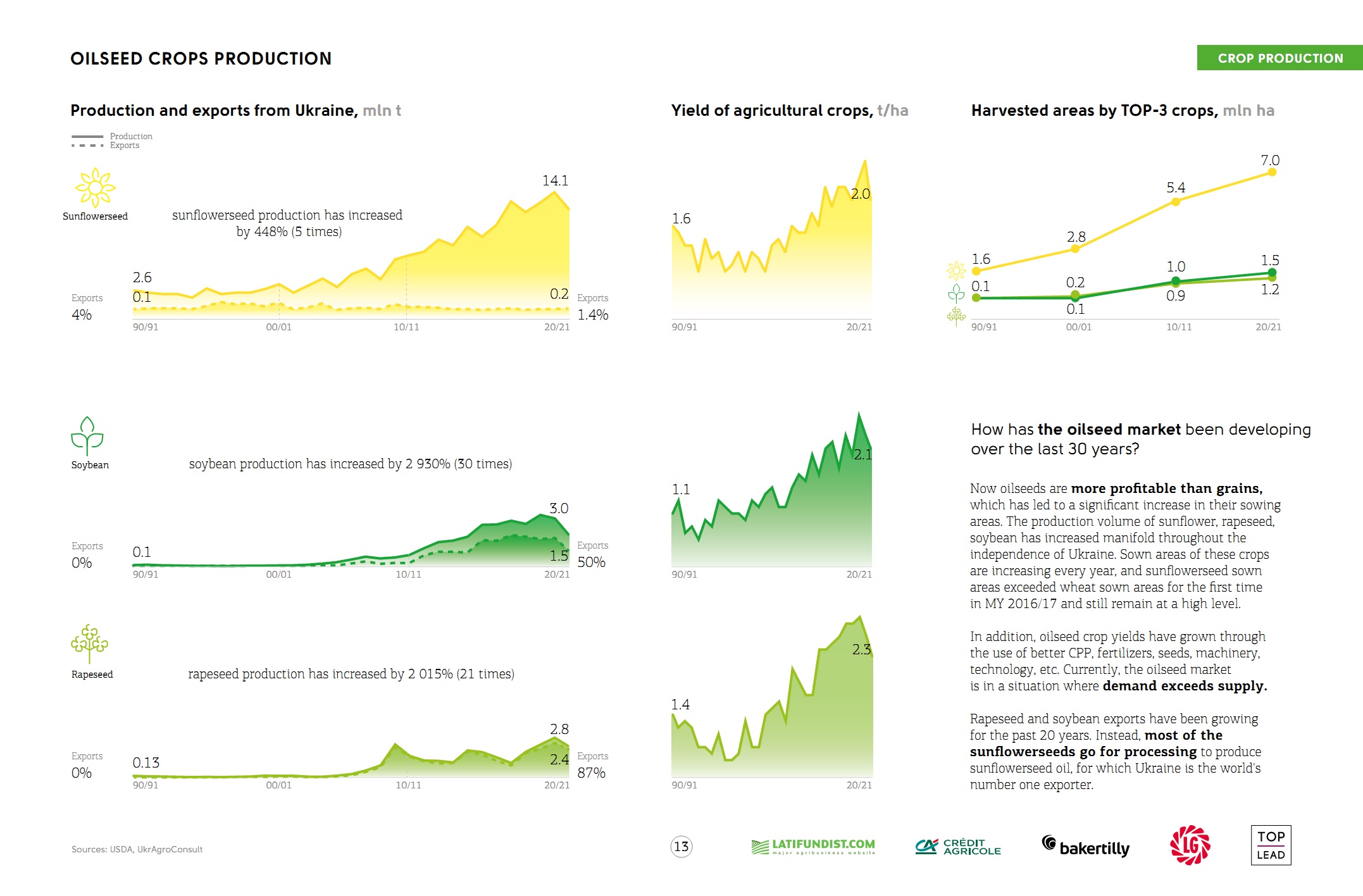 Shipments of rapeseed and products in November this year decreased significantly as compared to the previous month and stood at 126.4 thou. t, 5.5x less than in October. November rapeseed export summed 114.9 thou. t, which is 5.7x less than a month earlier. Rapeseed oil shipped totalled 11.6 thou. t, 38.2% down mth/mth. Shipments of rapeseed meal were not made in November (26.5 thou. t was shipped in October this year).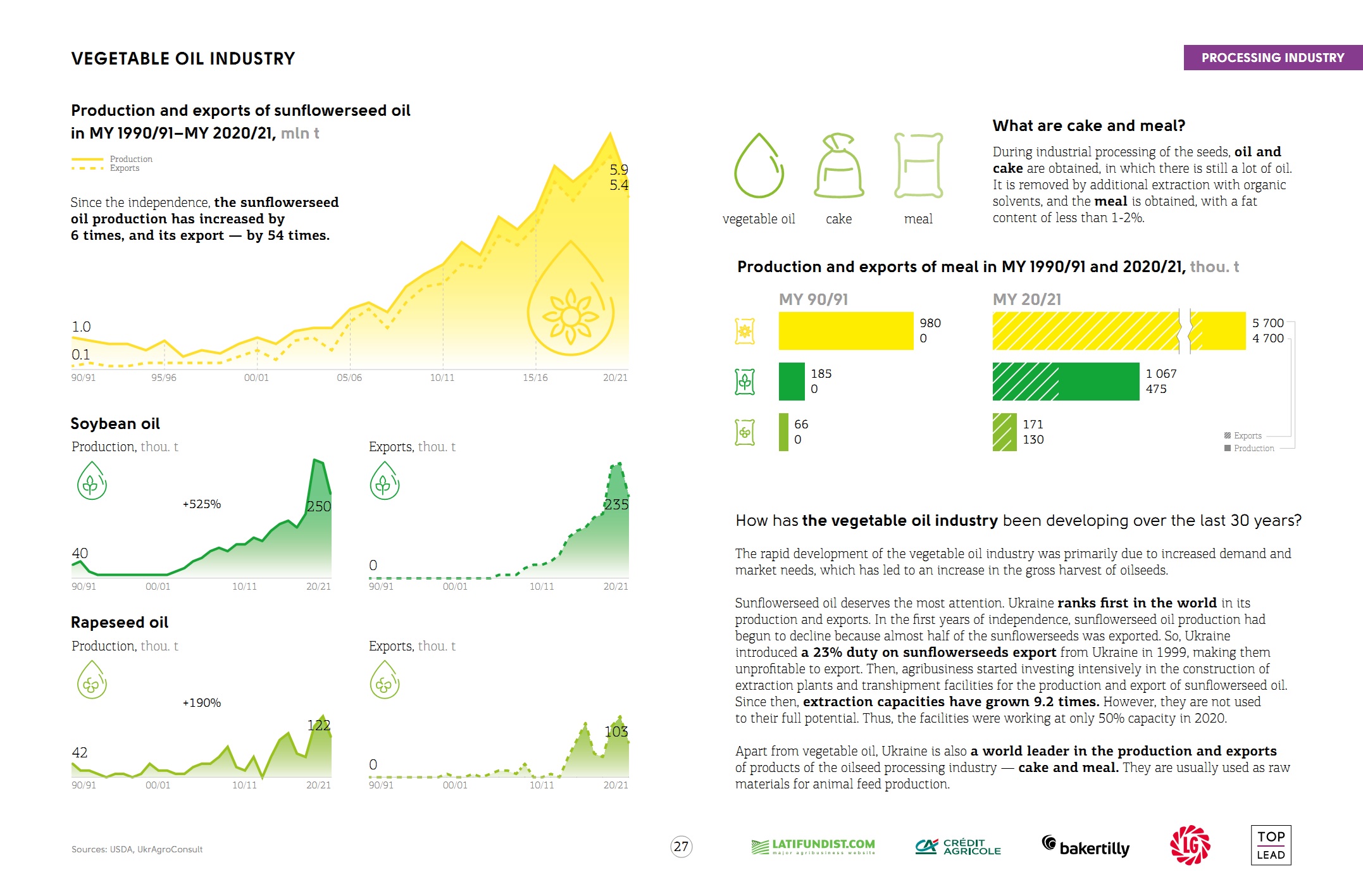 Key export markets for Ukrainian oilseeds and oilseed products in November 2021:
China: 295.5 thou. t

India: 187.1 thou. t

Turkey: 148.7 thou. t
Since the start of 2021/22(September-August), the port of Mykolaiv has provided for the transshipment of 1.4 mln t of oilseeds and oilseed products. The ports of Chornomorsk and Pivdenny handled 0.9 and 0.6 mln t, respectively.
Previously reported that sunflowerseed export from Ukraine in September-October 2021/22 dropped to a five-season low.
Crude sunflower oil production in Ukraine in 2020/21 totalled 4.7 mln t. Refined sunflower oil output by crushers in Ukraine made up 745.3 thou. t.
Related: