May sunflower oil export from Ukraine 23% up mth/mth
Sunflower oil exports from Ukraine increased in May to 186 thou. t, 23% up month-to-month marking the highest volume since the beginning of the war, the APK-Inform consultancy reports.
"This suggests the adaptation of market participants to the current realities and the step-up of supply chains through functional land crossings and ports," the message reads.
In May, the number of Ukrainian sunflower oil importing countries increased significantly to more than 60.
82% of the total volume was imported by the EU countries. Poland is the key importer of sunflower oil, with 20% of Ukraine's total exports.
"The volume of deliveries to more distant countries (25% of Ukrainian exports in May) is heavily limited by logistics, increased delivery time and, accordingly, the cost of deliveries. However, Turkey is among the main importers following the EU countries, which imported more than 12 thou. t in the reporting period," comment the analysts.
The largest importers of Ukrainian sunflower oil in 2021:
the EU countries 32%

India 30.5%

China 15.3%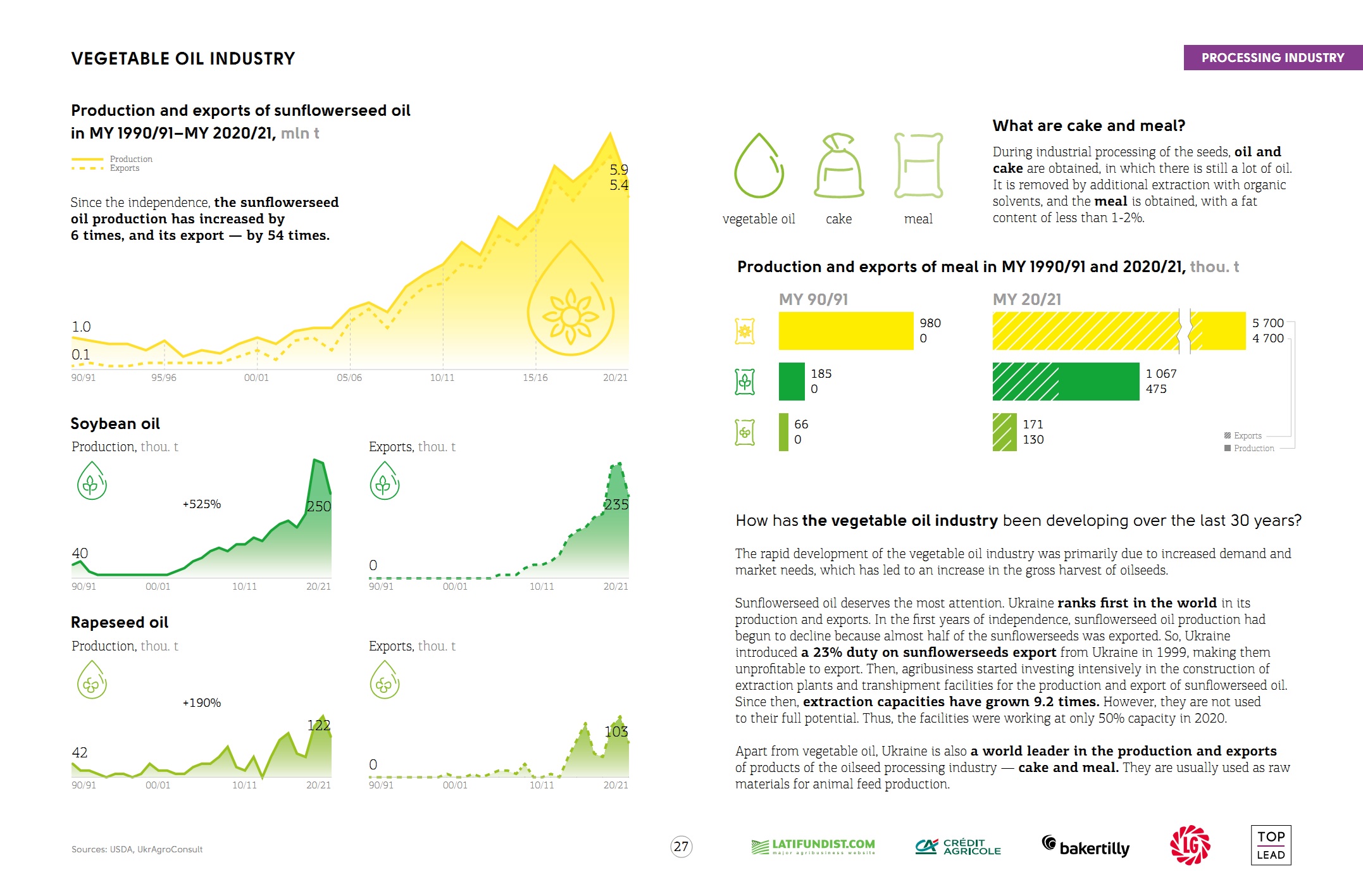 The Ukroilprom projection for sunflower oil output in Ukraine in 2021/22 s 24.1% up YoY, at over 7.2 mln t.
Crude sunflower oil production in Ukraine in 2020/21 totalled 4.7 mln t. Refined sunflower oil output by crushers in Ukraine made up 745.3 thou. t.
In late December, the Government of Ukraine imposed price regulation on sunflower oil having added it to the list of goods of significant social importance.
Related: