Chinese demand bolsters prices for Ukrainian corn: Agritel
Corn prices in Ukraine are being supported by the Chinese demand, which is mainly for March/April shipments, the Agritel consultancy reports.
As of December 17, corn export from Ukraine totalled 8.4 mln t. Since the start of 2021/22, corn shipment is 11% up YoY. Corn harvesting as of December 1 progressed to 39.8 mln t, the State Statistics Service data reveals. The crop yielded 8 t/ha on average in Ukraine.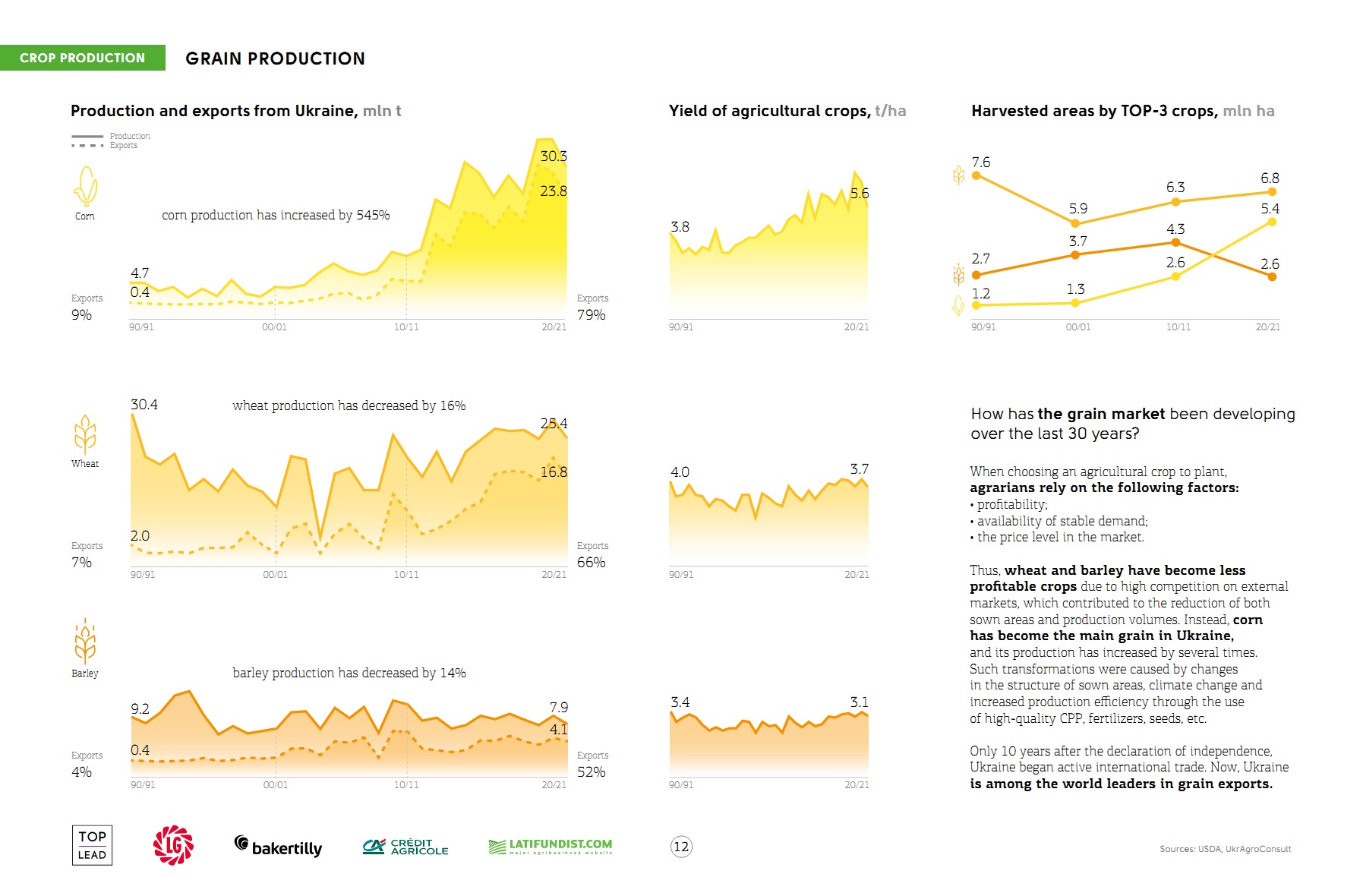 In Russia, uncertainties on export quotas are still existing as export taxes reached a record level of 94 USD/t for the period from 22 to 28 December. The export quota is expected to amount to 11 mln t of grains, including 8 mln t of wheat for the period from 15 February to 30 June 2022.
China remains a key element for the evolution of future prices in the US market. According to Chinese customs, corn imports in November amounted to 790,000 t, down by nearly -36% compared to last year, and wheat imports to 750,000 t, down by -7.2%. Only barley imports were up by +37.3% in the period compared to November 2020.
In Chicago, corn prices are at their highest level in 4 months.
In Argentina, the Buenos Aires Exchange revised its corn production estimate upwards to 57 mln t and wheat production to 21 mln t from 52.5 mln t and 17 mln t respectively last year.
Corn outlook for Ukraine was improved by the USDA analysts, production should reach 40 mln t in 2021/22.
Related: