Oilseeds and grains gain on South America climatic concerns and Russia-Ukraine tensions
In January, Ukraine maintained a strong corn export pace, with trading companies focusing on fulfilling their contract commitments for January, despite rising concerns over geopolitical tensions between Russia and Ukraine, the Agritel consultancy writes.
As of January 21 and since the start of the marketing year in July(MY2021/22: July-June), corn exports totalled 13.7 mln t, up by 2.66 mln t year on year. According to the USDA, Ukraine could still export around 19.8 mln t of corn by the end of the season.
The total wheat exports from Ukraine since the start of the season now stand at 16.57 mln t, up from 12.85 mln t a year earlier following record production this season. Total wheat exports from Ukraine are expected to reach 24.2 mln t this season, according to the USDA's projections.
Reportedly, overall grain exports from Ukraine since the start of the 2021/22 marketing year have risen to 36.08 mln t, up from 28.26 mln t a year ago.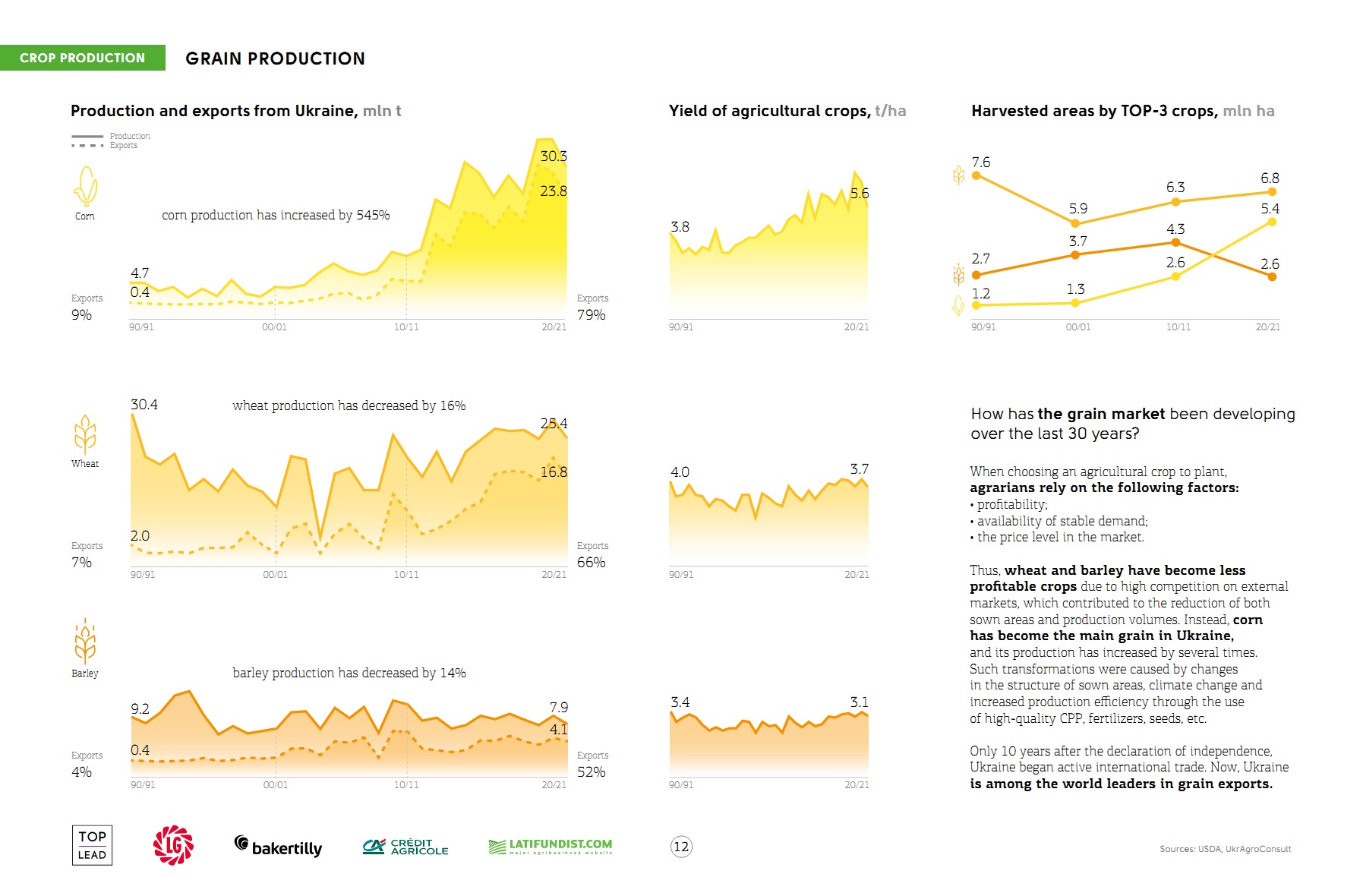 Analysts note that some profit taking occurred on Euronext last Friday, Jan. 21, in a context of strong uncertainties amid a tense geopolitical context on the Russia-Ukraine border. In addition, there are still fears about South American production. It is estimated that only 22% of corn in Argentina has a good to excellent crop rating and 37% is considered poor to very poor.
Global logistics are also in trouble, with supply difficulties for both fertilizers and some plant protection products.
"On the international scene, the US sold 132,000 t of soybeans to China and 247,800 t of corn to an undisclosed destination. Iran and South Korea are also reported to have bought 195,000 and 82,000 t of milling wheat, respectively. Algeria continues to boycott French wheat origin, which contributes to the decline in French export figures," the report reads.
It is noted that in the event of a conflict in the Black Sea basin, gas supplies could be disrupted, as Russia alone contributes 35% of supplies to Europe.
Rapeseed prices are supported by the rise in oil prices and a sustained crushing activity in Canada despite last year's very low production. Palm oil is breaking new records in Malaysia on Monday in Kuala Lumpur.
Wheat and soybeans fell on Friday in Chicago, mainly due to profit taking by funds. This morning, all commodities are back on the rise amid climatic concerns in South America and fears of a possible conflict between Russia and Ukraine.
Agritel analysts add that logistics remain a key issue, with a lack of transport facilities worldwide. In China, corn prices have recovered on the Dalian Stock Exchange.
The Conab has revised down its estimate of Brazilian first crop corn production to 24.8 mln t from 29.1 mln t estimated last month.