Vegetable oils market largely backed by stronger palm oil prices and lasting crude oil rise
The vegetable oil market is supported by the continuing strength of palm oil, but also by the almost uninterrupted rise in crude oil prices, the Agritel consultancy reports.
Analysts mark that tensions at the Ukrainian border with Russia continue to support prices. In the event of an invasion by Russia, logistics flows would probably be severely disrupted.
Prices in Chicago are rising sharply amid adverse weather conditions for winter wheat in the US, as well as for soybeans and corn in Brazil and Argentina.
Production in Brazil could fall below 130 mln t compared to the 139 mln t estimated in the last USDA report. Soybeans are supported by the firmness of the oilseed complex, particularly palm oil, and by the continuing rise in veg oil prices.
Ukroilprom previously reported that sunflower oil supplies from Ukraine in 12M 2021 in monetary terms increased to USD 6.4 bln. The EU, India and China remain the largest importers.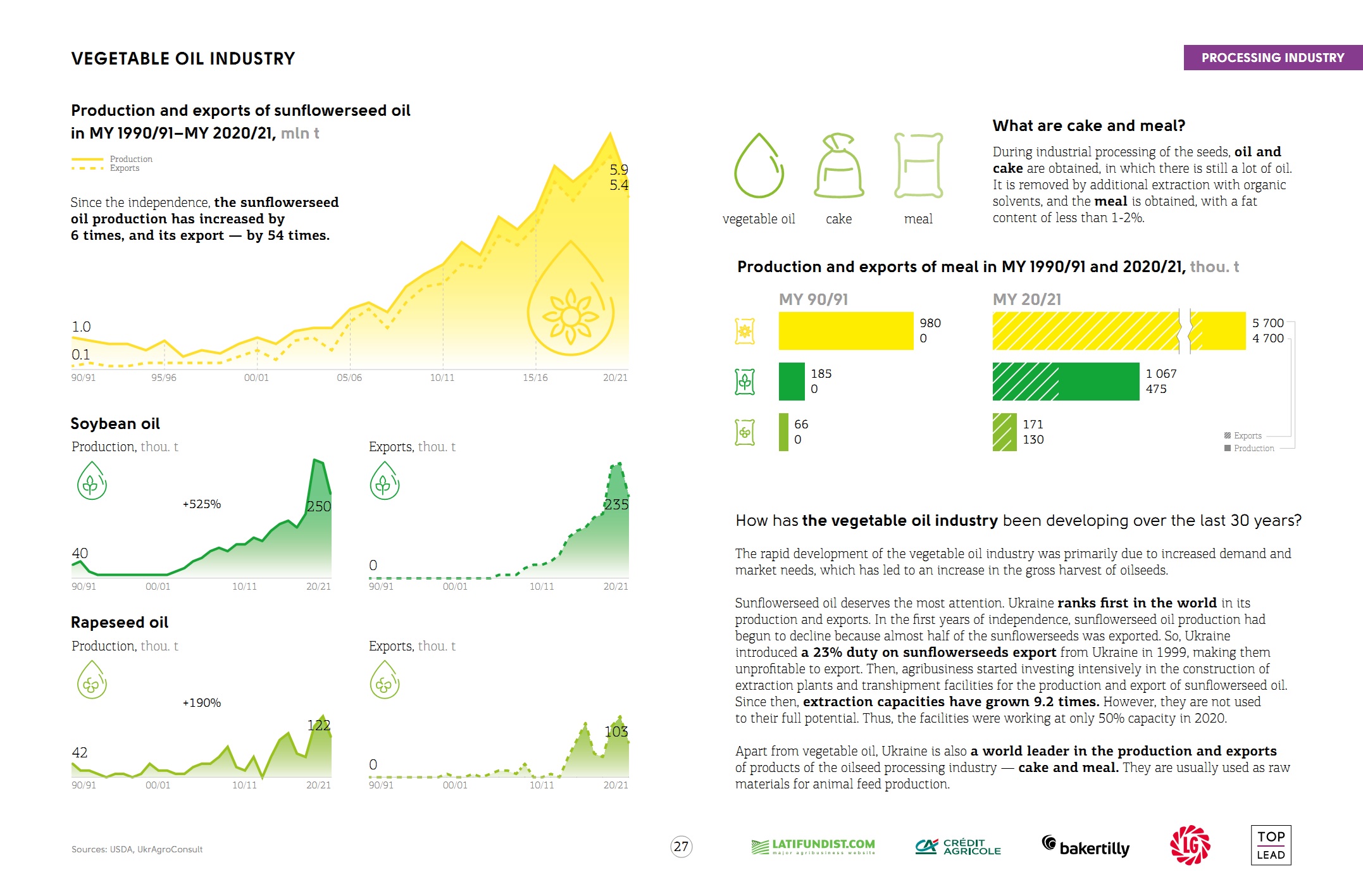 Crude sunflower oil production in Ukraine in 2020/21 totalled 4.7 mln t. Refined sunflower oil output by crushers in Ukraine made up 745.3 thou. t.
In late December, the Government of Ukraine imposed price regulation on sunflower oil having added it to the list of goods of significant social importance.
Related: