Ukraine wheat and corn step down, barley remains stable
The selling prices of Ukrainian wheat category 2 and 3 in the dollar equivalent decreased by USD 2 a ton against last Friday, Jan. 28, to USD 308 and USD 307 a ton CPT, respectively, G.R. Agro analysts report.
Analysts say that Ukrainian wheat prices are still under pressure amid political tensions between Russia and Ukraine. There are also negative signals from CBOT implying that rain in the USA could improve the drought condition.
Egypt's GASC purchased 420,000 t of wheat on January 28, including 180,000 t of Ukrainian origins at an average price of 327USD /t C&F (-USD 8 a ton versus Dec. 29); 120,000 t of Russian wheat at an average price of 329.4 USD/t C&F (-USD 17.5 a ton vs. Dec. 29) and 120,000 t of Romanian wheat at an average price of 329.65 USD/t C&F (-USD 11.3 a ton vs. Dec. 29).
Tunisia announced a tender for 100,000 t of wheat for the March 25-April 25 loading period, which is to be held today, February 2.
"The demand for new crop wheat remains short. On February 1, Jordan bought 60,000 t of new crop wheat at USD 326 a ton C&F with delivery in the second half of August," add G.R. Agro analysts.
Experts claim that in the event of continued favourable weather conditions for new crop wheat in the Black Sea region and Europe, prices could be under pressure.
"Besides, the future of prices will depend on Russia's performance with regard to the export tax calculation formula. Russia may consider changing the export tax after February 15 to improve conditions for farmers and traders," the report reads.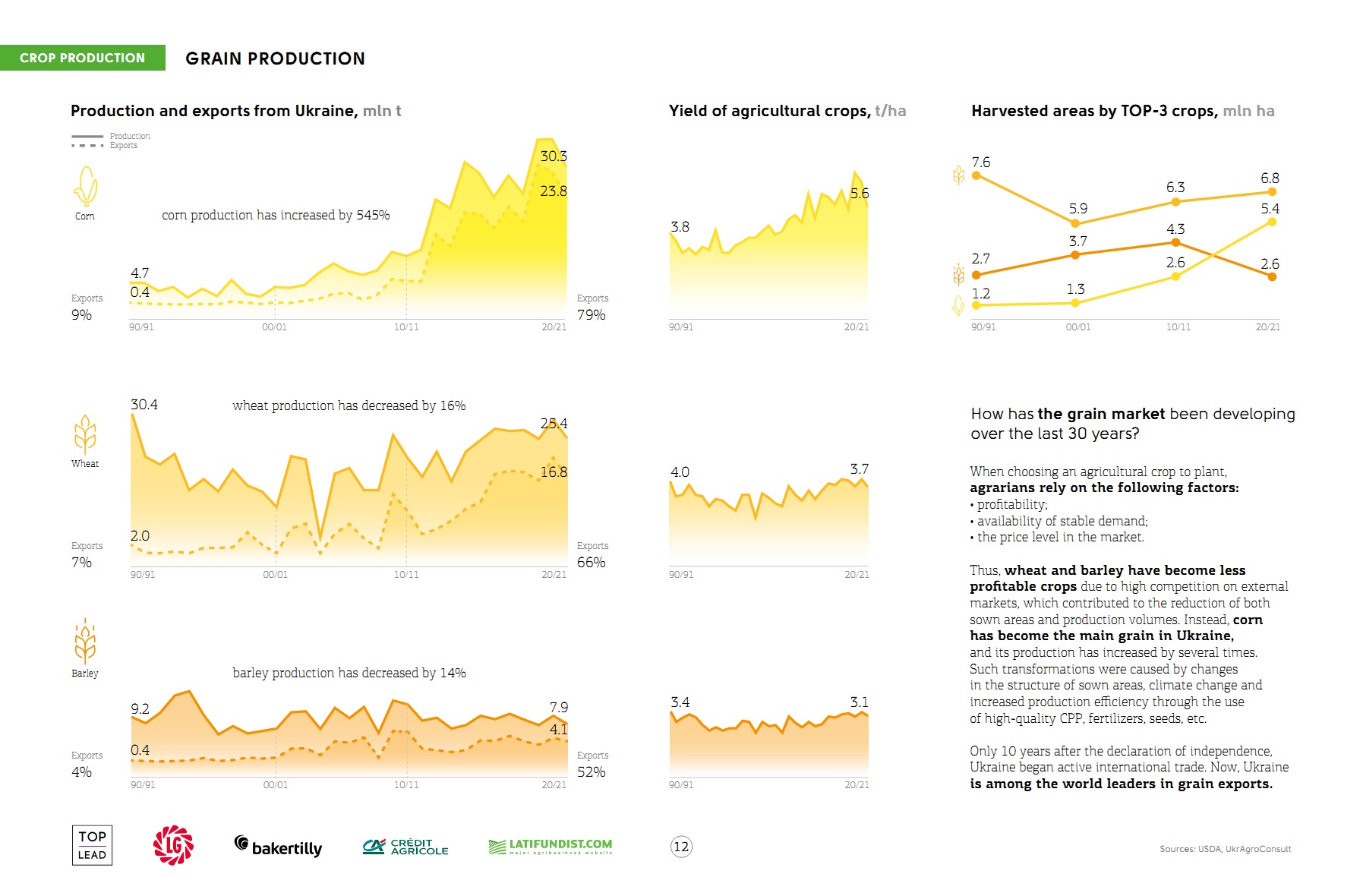 In the feed wheat export market there is a downward trend in CPT prices in deepwater ports in light of price formation in neighbouring markets. Forecasts suggest that further pricing will depend on the neighbouring markets and level of demand.
As of February 1, corn prices in USD equivalent CPT deepwater ports decreased by USD 1 a ton against last Friday to USD 272 a ton amid a weakening wheat market. AgRural reported last week that the first corn crop was 14% harvested in Brazil (vs. 2% in the same period in 2021), while the planting rate of the second crop corn reached 14% (vs. 1.5% in the corresponding period last year).
"A large number of Ukrainian corn offers could push up CPT prices. The poor crop condition in South America favours the US and Ukrainian exporters and drives up FOB prices," analysts suggest. "The announcement of a tender by Turkish TMO for 325,000 t of corn, which is to be held on February 8 for the delivery period February 25-March 15, could support prices."
CPT barley prices in Ukraine's deepwater ports remained at last Friday's level of USD 278 a ton. Experts admit that the limited number of offers keeps prices unchanged. Since the beginning of the export season, as of January 26, Ukraine exported 5.41 mln t of barley (+1.5 mln t YoY), which is 90% of the WASDE forecast.
G.R. Agro forecasts that the barley tender announced by Tunisia may trigger extra demand. The country plans to buy 75,000 t of barley for March 10-April 15 shipment in today's tender.
Since the start of 2021/22 (July-June), staple grains export from Ukraine has summed 36.8 mln t, 30% above last season's relevant period.
Learn more: