Ukraine short of USD 1.5 bln from agribusiness exports for war: Vysotsky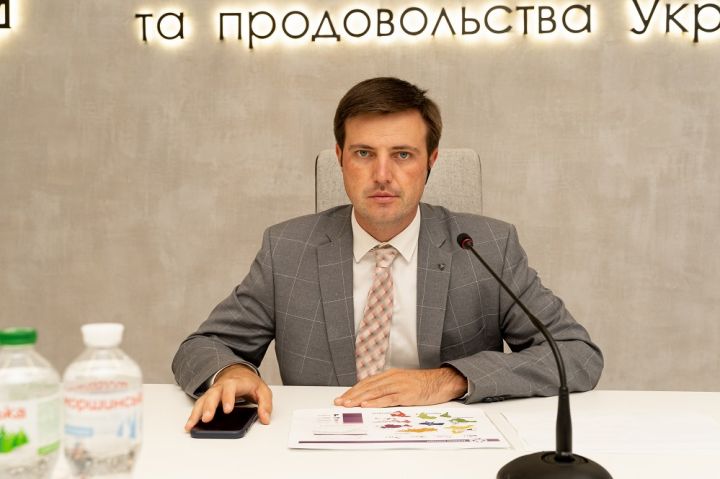 Taras Vysotsky, First Deputy Minister of Agrarian Policy and Food of Ukraine
Photo by: Latifundist.com
After a record season for agriproducers in 2021, Ukraine has, however, fallen significantly short on agri-food exports since the start of russia's military aggression and consequent blockade of export routes, the Ministry of Agrarian Policy and Food of Ukraine reports.
According to First Deputy Minister of Agrarian Policy and Food of Ukraine Taras Vysotsky, Ukraine exported up to 5 mln t of agricultural raw materials per month from seaports. It is impossible due to the military actions and blockade of exports. Currently, the shipment has dropped to 0.5 mln t of grain per month, meaning that Ukraine has already lost USD 1.5 bln.
"Be confident that Ukraine is fully able to feed itself. We have reserves for Ukrainians well beyond one year. We have begun an active sowing campaign. We do not have a shortage of any food items. The state has begun to procure grain and other products from farmers. We have much more food products than we can consume — it all should not spoil when other countries of the world are experiencing a crisis or famine. We need foreign currency proceeds to support our economy," he comments.
He added that Ukraine now has three ways to export: the Danube ports, railway and motorways. Danube ports account for about 30% of exports, while railways account for about 70%. Currently, up to 30,000 t of grain are shipped daily by rail.
"Nevertheless, together with our partners, we are making sure that export supplies of products are intensified. As the world's food-producing leader, we have responsibilities that go beyond our own. Because of the war started by russia, dozens of countries will find themselves not on the brink but in the midst of famine. We are committed to preventing this from happening," marks Taras Vysotsky.
Earlier it was reported that Infrastructure Ministry aims to reshape agri-food logistics in Ukraine to enhance its exports.