Crude sunflower oil prices reached 1700 USD/t FOB
Crude sunflower oil export prices from Ukraine continued their steep rise amid a rebound in oil prices combined with concerns about soybean crop condition in South America, Refinitiv Agriculture reports.
"In the current season 2020/21, sunflower oil prices are rising rapidly. Thus, in the past week alone, export quotations for crude sunflower oil from Ukraine rose by almost 100 USD/t FOB, since the beginning of 2021 by 500 USD/t, since the start of 2020/21 (October-September) by more than 800 USD/t," analysts mark.
The sharp rise in oil prices and the limited supply of raw materials on the domestic market are forcing Ukrainian exporters to proceed with caution.
"The oil market is very unpredictable," a Ukrainian trader reminds.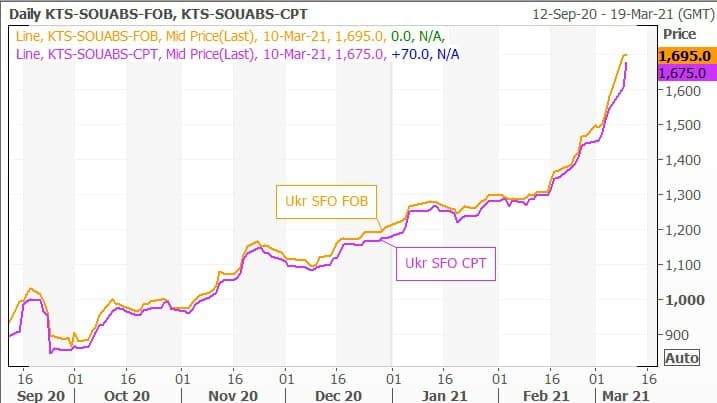 Oil crushing plants in Ukraine produced 2.67 mln t of unrefined sunflowerseed oil in the period September-January 2020/21. European Transport Stevedoring Company, a Bunge Ukraine subsidiary, produced the highest volume of crude sunflower oil.
Refined sunflower oil totalled 360.6 thou. t. Dnipropetrovsk Oil Extraction Plant, a subsidiary of Bunge Ukraine, produced the largest volume of refined sunoil.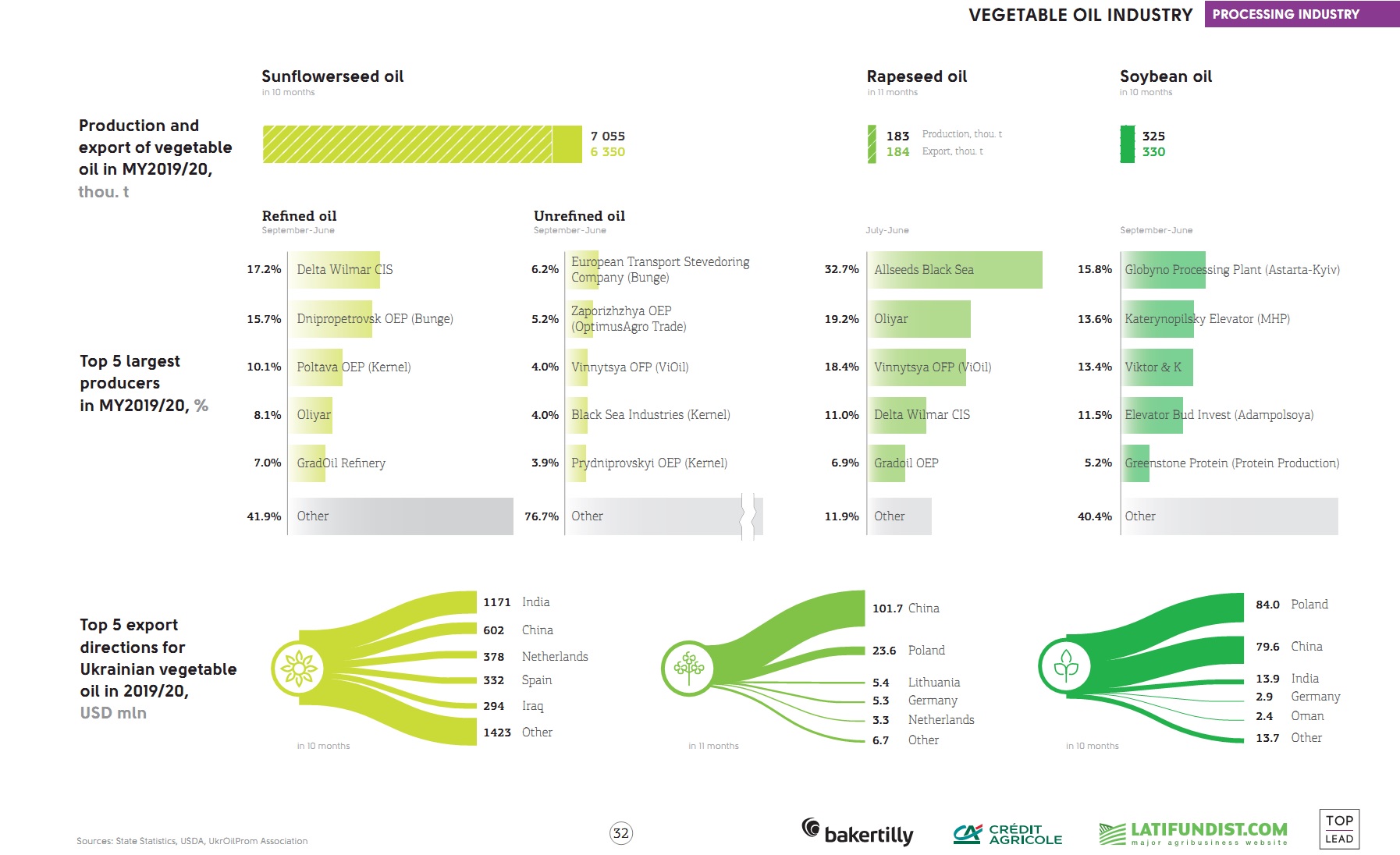 Previously reported that the FAO Vegetable Oil Price Index averaged 147.4 points in February, gaining 8.6 points (or 6.2%) from January and marking its highest level since April 2012.
Learn more: