Crushing plants produced 20% less crude sunflower oil in Jan-Feb
In the period January-February, crushing plants in Ukraine produced 905.2 thou. t of unrefined sunflower oil, the State Statistics Service figures show.
Crude sunoil production in the reporting period is 20.4% lower YoY. In February, unrefined sunflower oil outturn made up 428.2 thou. t, 25% lower YoY.
Statistics show that unrefined sunflower oil stocks at processing enterprises as of the end of February amounted to 101.2 thou. t.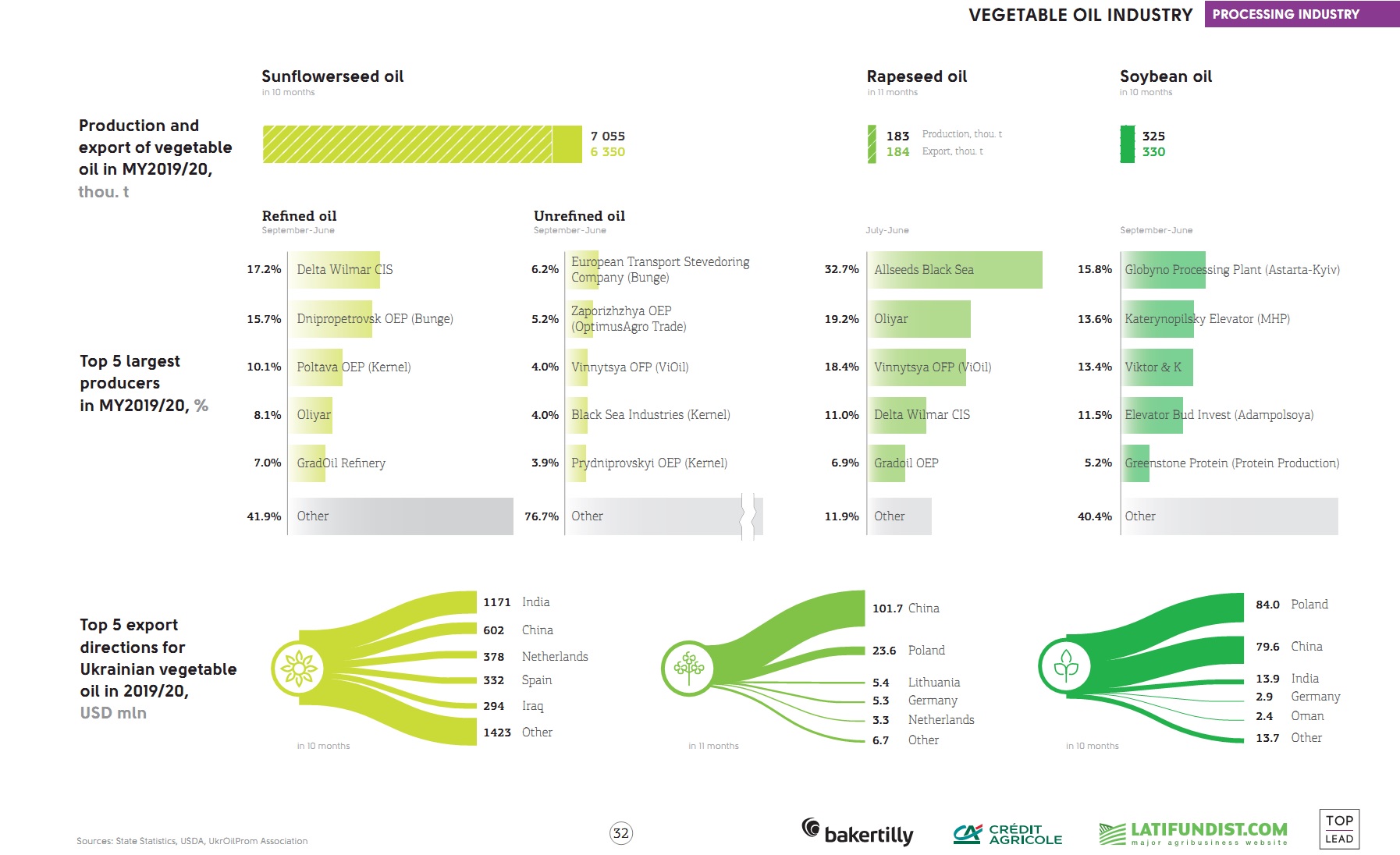 Sunflower production 2020 in Ukraine was finalized at 13.1 mln t on 6.4 mln ha, the average yield stood at 2.06 t/ha.
Oil crushing plants in Ukraine provided for the processing of 8.091 mln t of oilseed crops as of March 1.
Learn more: