EU fixed import duties for cereals
The European Union has introduced an import duty on corn, rye and sorghum of EUR 5.27 (USD 5.72) per ton as US prices fell to a 10-year low, publication in the Official Journal of the EU reads. The duties are applicable from 27 April 2020.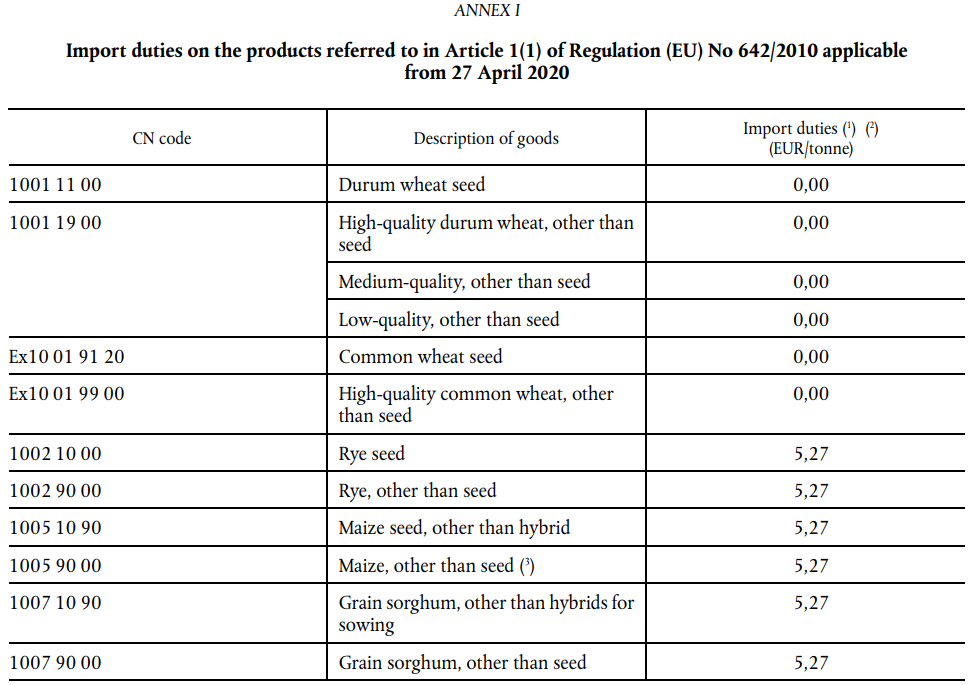 Corn prices have plummeted as the coronavirus epidemic has affected demand for fuel, including biofuels and ethanol, accounting for the bulk of US corn supplies, Refinitiv Agriculture reports.
"The prospect of re-introducing tariffs in the EU has led to increased demand for corn available under duty-free import quotas. Thus, in recent weeks importers have exhausted quotas on duty-free supplies of about 1.2 mln t for Ukrainian corn available in 2020 and almost filled a separate quota for the first half of the year of about 139 thou. t for corn of any origin," Refinitiv Agriculture analysts say.
Previously reported that the Government postponed the decision on corn export limit in 2019/20. The Annex 2 to the Memorandum of Understanding between the Economy Ministry and grain market participants was elaborated and considered by the parties.