Saudi Arabia purchased Ukrainian wheat from SALIC
Saudi Arabia's state grain buyer SAGO on Monday said it bought 60 thou. t of Ukraine wheat from investment firm SALIC (the Saudi Agricultural and Livestock Investment Co), marking its first purchase from agricultural investments overseas aimed at enhancing the country's food security, Reuters reports.
"The 60,000 tonnes were purchased from SALIC," a SAGO official told Reuters.
The Ukraine wheat that was sourced is of 11% to 12% protein content.
The Ukraine wheat cargo was bought at USD 248 per ton, after the kingdom asked Saudi private investors with farmland overseas on April 6 to supply it with around 10% of its local needs this year.
It is noted that Saudi Arabia has long encouraged its private investors to pour money into agricultural investments abroad to shore up the country's food security, without tangible results — until Monday's purchase in terms of imports for SAGO.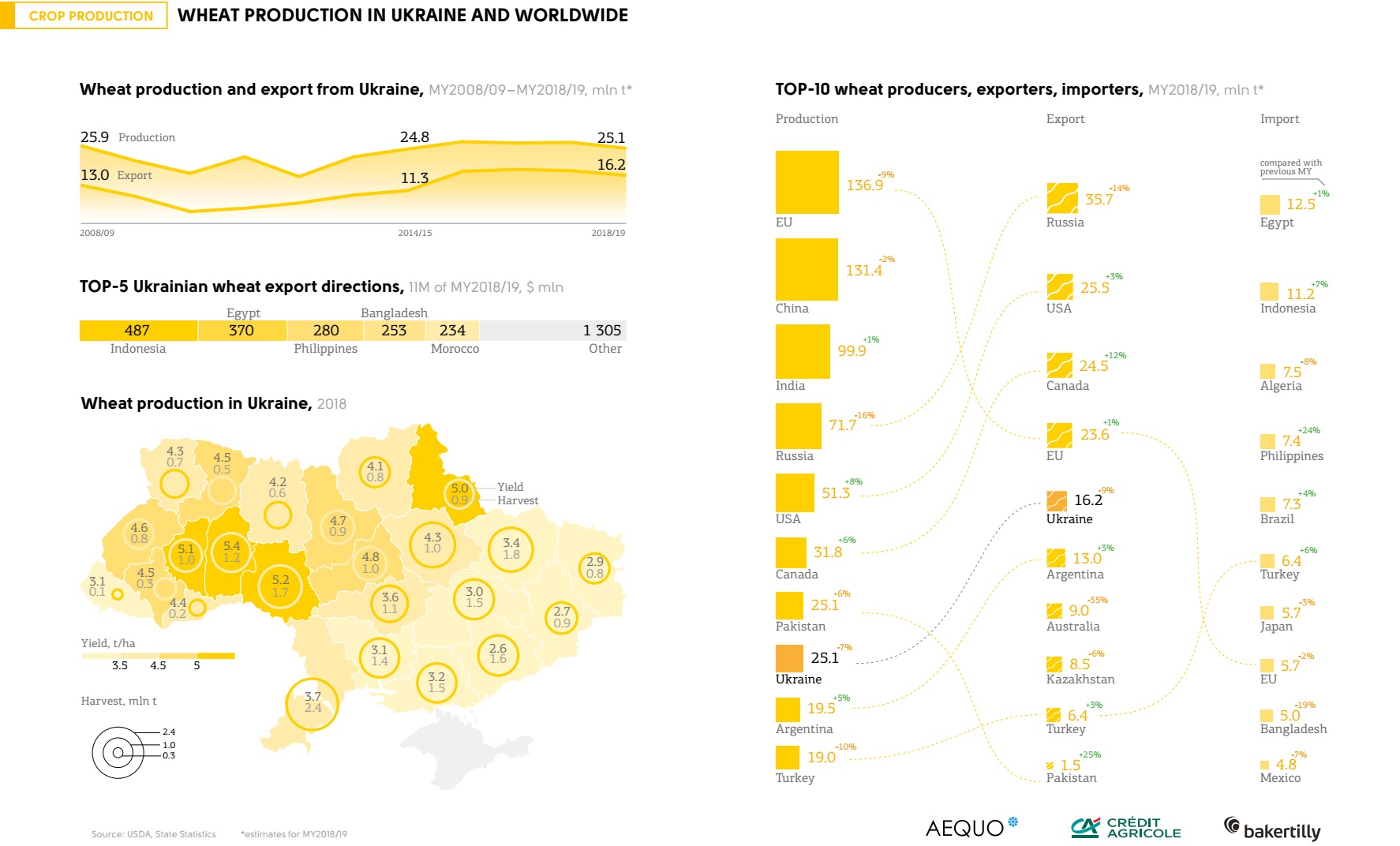 As of April 24, wheat export from Ukraine totalled 18.7 mln t, 4.6 mln t more YoY.
The Ministry for Development of Economy, Trade and Agriculture of Ukraine and grain traders signed a document which provides for a limit of wheat export from Ukraine in 2019/20, i.e. until June 30, 2020, at 20.2 mln t. The Government says it is ready to curb exports in case the limit is exceeded.
Learn more: