Wheat prices plunged in Chicago again
Chicago saw a new drop in wheat prices yesterday, both caused by the sale of profit-taking from long positions, but also due to the improvement of climatic conditions on both sides of the Atlantic, Agritel reports.
"Corn found some support in a slight increase in consumption in the ethanol sector. However, this rebound remains limited by the prospects for a big future harvest. Sowing is progressing normally at the moment," report the analysts.
It is reported that soybeans market welcomed the rebound in crude oil prices and Trump's decision to maintain activity in processing plants despite the epidemic.
Wheat prices fell again yesterday Apr. 29, in part as a result of better weather conditions in Europe, but also on the prospect of rains in the Black Sea region at the end of the week, the consultancy adds.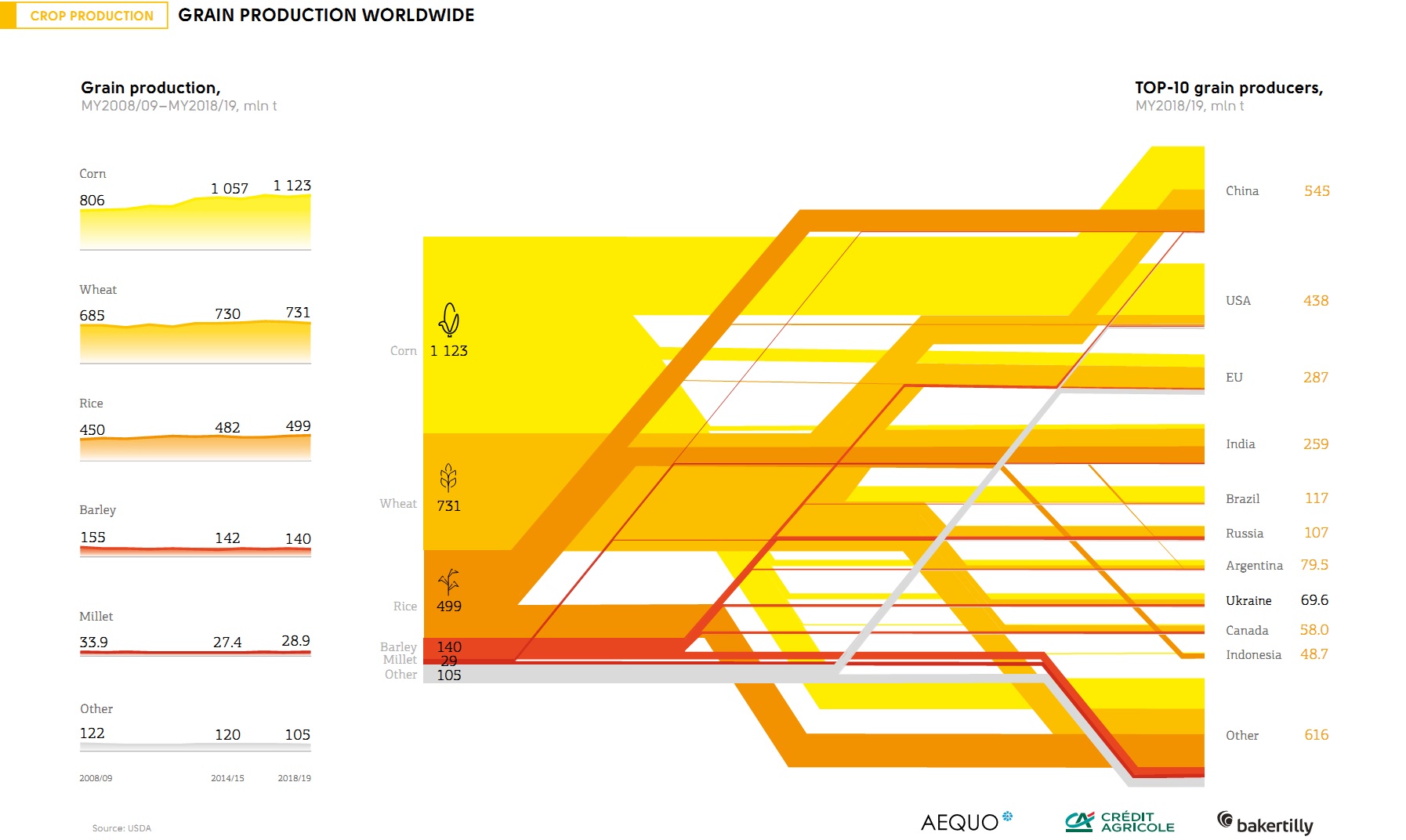 "Palm oil rebounded slightly in the wake of crude oil as exports in Malaysia fell by -35% over the period March 18/April 14. Rapeseed prices increased very slightly yesterday supported by soybean prices and crude oil," reads the report.
Since the start of 2019/20, grain export shipment from Ukraine has reached 50.15 mln t. As of Apr. 29, agricultural commodities shipment increased by 7.86 mln t.
Learn more: