Ukrainian sunflower oil export prices close to season's high
Export quotations for Ukrainian crude sunflower oil on the basis of FOB Chernomorsk surged last week and approached the maximum of 2019/20, Refinitiv Agriculture reports.
"The deficit of oil in the domestic market and the need to fill export contracts contribute to the strengthening of supply prices in the period of July-August. Some plants have already started switching to new crop rapeseed processing, which creates additional support for sunflower oil prices," experts say.
In these circumstances, some traders have switched to selling vegetable oil from new harvest raw materials, the report reads.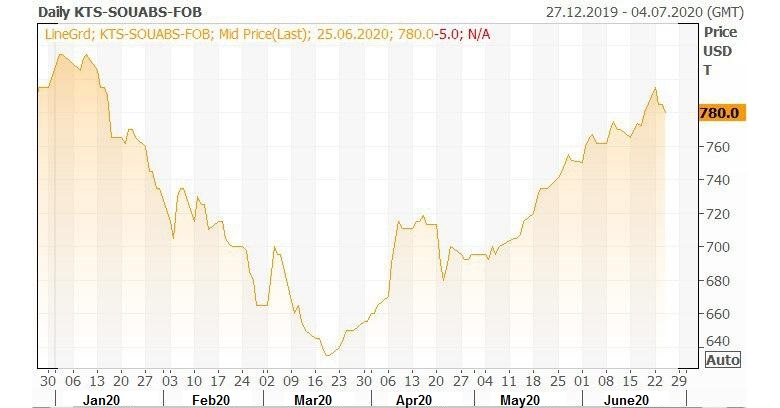 Expectations of rich harvest and the possible early start of sunflower campaign in Ukraine have a significant impact on oil prices for October-November shipment, which are estimated 70 USD/t lower from July-August, analysts said.
As a reminder, stable demand from high-oleic vegetable oil importers, as well as the prospects for entering new markets position high-oleic sunflower among the attractive crops. High-oleic sunflower sown area will be expanded in 2020/21.