Rising wheat supply tightens market competition — analysts
In 2020, world wheat production will reach another record — more than 770 mln t through increased yields in most exporting countries (except the EU and Ukraine). The rising supply will result in tougher competition for sales markets, UkrAgroConsult reports.
"In recent years, Ukraine has been actively entering high potential markets in South-East Asia, having both gains and setbacks. Among the successful entries are Indonesia, which is consistently among the major buyers of Ukrainian grain. However, the market of Vietnam can be regarded as a failure," the message reads.
According to analysts, the history of wheat trade with Vietnam began in 2005 and since then has experienced several ups and downs: the longest break lasted from November 2015 to June 2020.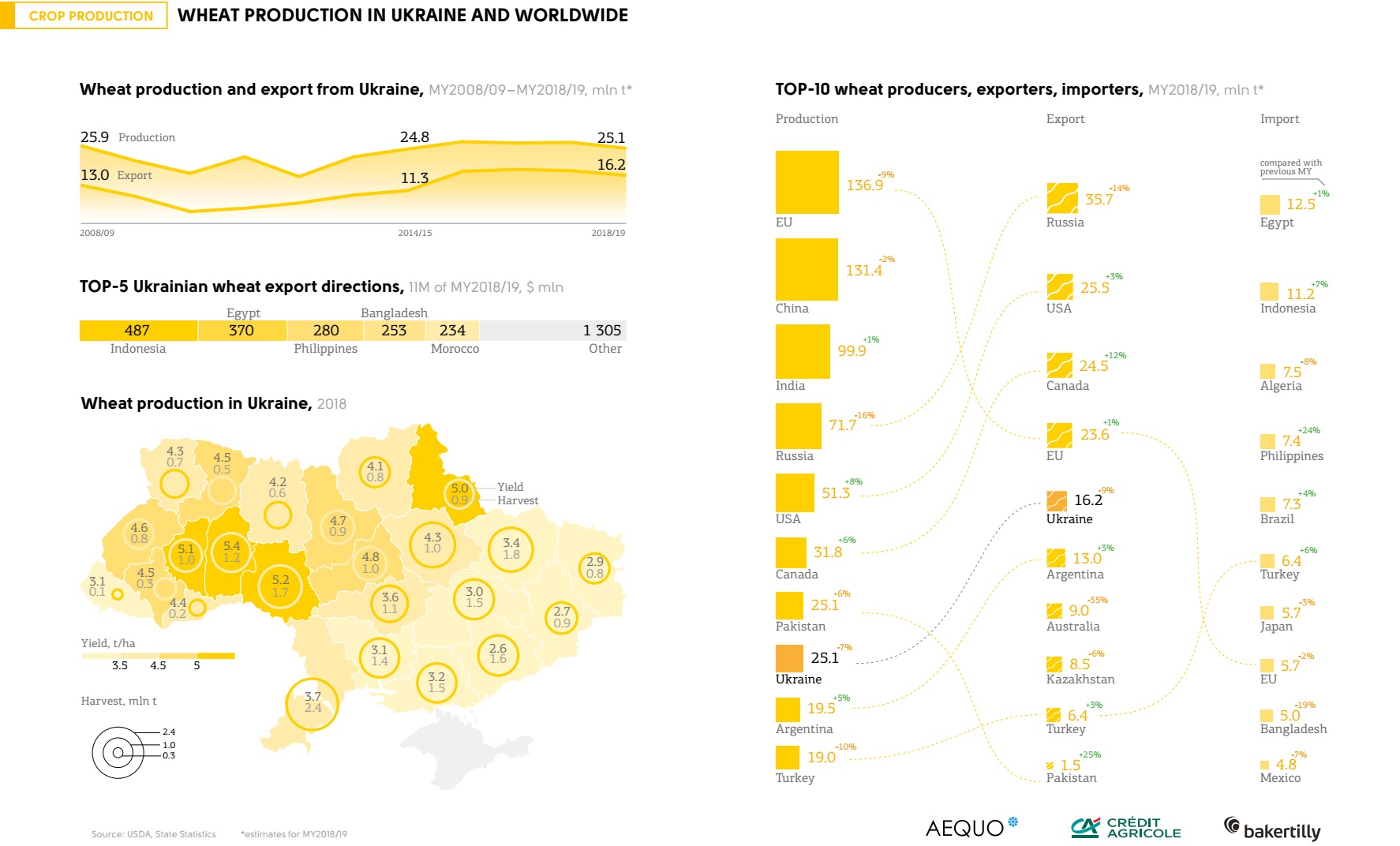 Furthermore, as noted by experts, in June 2020 sample consignments of wheat with a total volume of one thousand tons were delivered to Vietnam. A similar situation occurred in early 2015/16 when after several shipments of such consignments in October, one ship with 54 thou. t was booked.
"It is reasonable to expect a similar development in the new 2020/21: if the samples of wheat of the new harvest will prove to be within the limits of the required values, it is quite probable that Vietnam will decide to purchase a larger volume," UkrAgroConsult analysts comment.
As a reminder, wheat export from Ukraine since the start of 2020/21 has reached 159 thou. t, 163 thou. t less y-o-y.
Learn more: