Astarta-Kyiv puts two sugar plants up for sale
The agro-industrial holding Astarta-Kyiv will dispose of two sugar plants in Kharkiv region — Savyntsi and Novoivanivka, co-owner and CEO Viktor Ivanchyk told NV in an interview.
"Last year we operated without Savyntsi sugar plant, and this year without Novoivanivka sugar plant in Kharkiv region. The reason behind it is the same. Sugar beet is not grown in the proximity of these plants. This is because of the weather conditions. Kharkiv region is one of the oblasts where the drought is most severe," explained Viktor Ivanchyk.
According to him, the company plans to put them up for sale. The cost of sugar refineries is not disclosed by the company's CEO. The market will learn about it when the deal is completed, he said. Viktor Ivanchyk considers it possible to sell the plants by the end of the year.
He also noted that for the last three years Ukraine has had a sugar surplus, with the market volume becoming smaller. For these three years, the market was expecting traditional carryovers of 300 thou. t.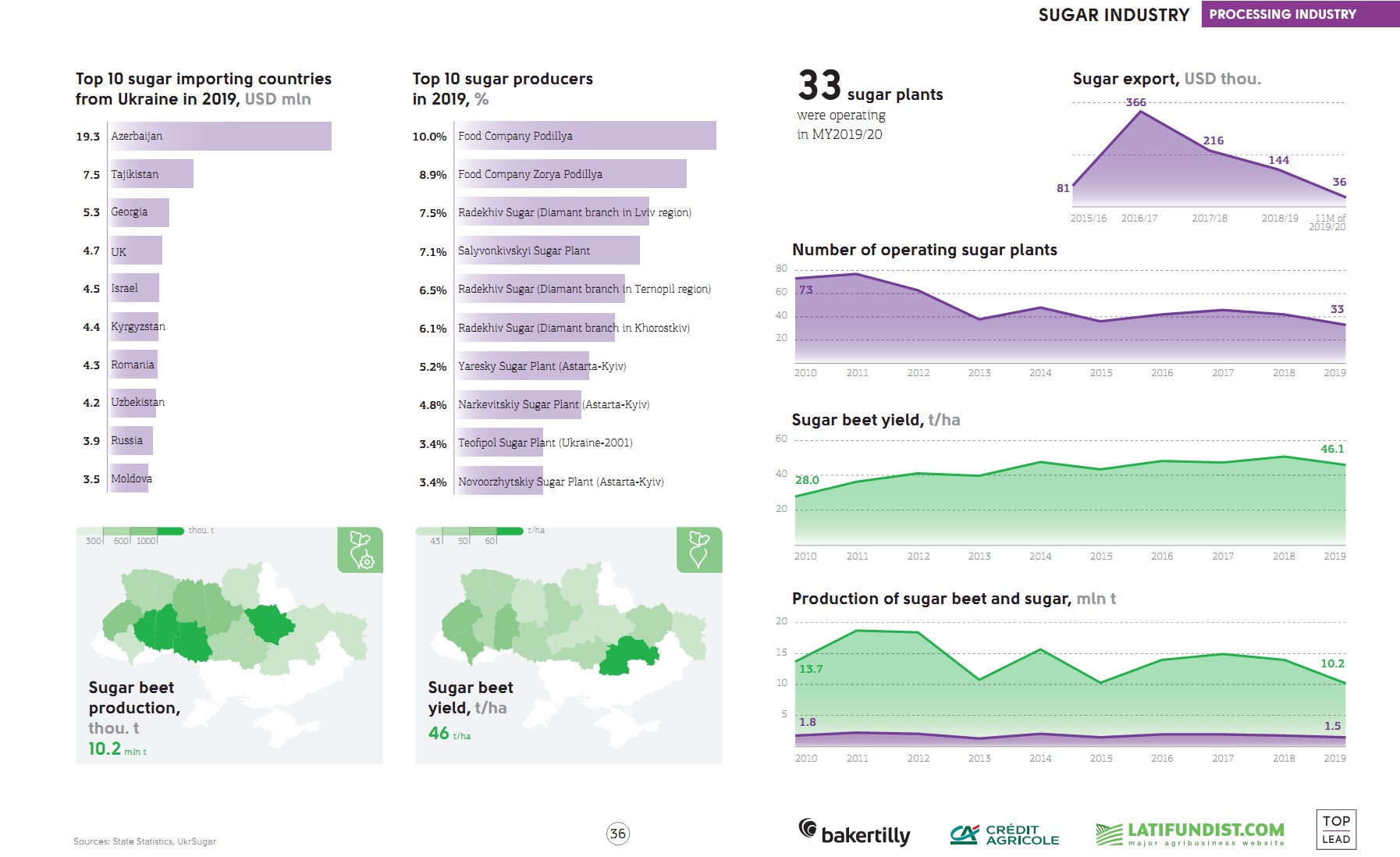 "These data were published ahead of the new season, this summer. But in September, this 300 thou. t was not available. The market faced a temporary deficit in September and the first half of October, so the price began going up. Besides, there was no sugar because many plants could not start the beet processing season," said Viktor Ivanchyk.
The drought period, which started in Ukraine in July, continued through August and until early October. As he said, the drought has led to a significant drop in the yield of not only wheat in the south, sunflower and soybean in central regions of Ukraine, but also sugar beet and even corn. At the same time, in early October heavy rains came to Ukraine, especially in the western part, and it led to a new problem. The agricultural companies that started harvesting had to suspend their activity.
"Having no raw materials, the plants had to stop. This led to huge losses. Sugar production is like an open-hearth furnace, which has to work continuously," sums up Viktor Ivanchyk.
As a reminder, the sugar beet campaign as of Nov. 2 progressed to 5.1 mln t on 124 thou. ha (57%) using the average yield of 41.15 t/ha.