Ukraine covered 89% of EU's sunflower oil import so far 2020/21
The EU imports of sunflowerseed oil since the start of the 2020/21 season(July-June) have totalled 1.22 mln t. Under the European Commission report, in the period July 2019-February 2020, the EU countries (including the UK) imported 1.5 mln t of sunflower oil.
Top 5 exporters of sunflowerseed oil to the EU so far 2020/21:
Ukraine: 1,093.6 mln t, 89.3% of the total EU import
Serbia: 62.5 thou. t, 5.1%
Moldova: 43.9 thou. t, 3.6%
Russia: 5.59 thou. t, 0.5%
Morocco: 4.47 thou. t, 0.4%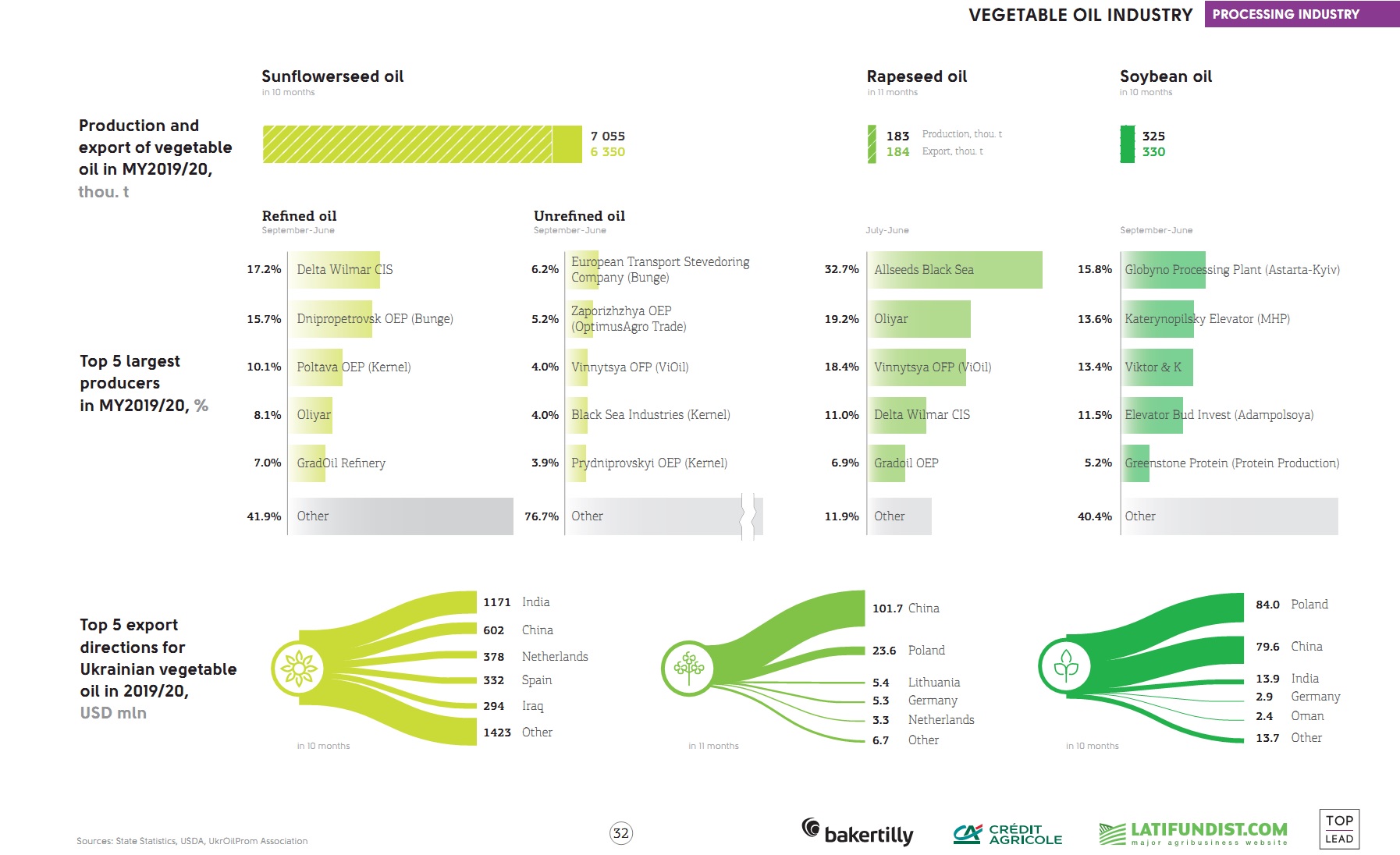 Export of sunoil from the Member States reached 342.98 thou. t as of February 28, 2021.
Mutual trade in agricultural products between Ukraine and the European Union aggregated USD 10.2 bln in 2020.
In January 2021, sunflower oil export shipment from Ukraine summed 481.5 thou. t.
Learn more: