Vegetable oils prices continue upward on low stocks concern
The FAO Vegetable Oil Price Index averaged 147.4 points in February, gaining 8.6 points (or 6.2%) from January and marking its highest level since April 2012.
"The continued strength reflected firmer prices of palm, soy, rapeseed and sunflower oils. International palm oil prices rose for a ninth consecutive month in February, fuelled by concerns over low inventory levels in leading exporting countries following below potential outputs," the report reads.
At the same time, soy quotations remained on an upward trajectory, mainly reflecting current global supply tightness prior to the arrival of the new crop in South America.
As for rapeseed and sunflowerseed oils, international prices were underpinned by, respectively, lower than initially expected 2021 production prospects in the European Union and further tightening of export availabilities in the Black Sea region. Noticeably, rising crude oil prices also lent support to vegetable oil values.
Previously reported that the EU imports of sunflowerseed oil since the start of the 2020/21 season have totalled 1.22 mln t.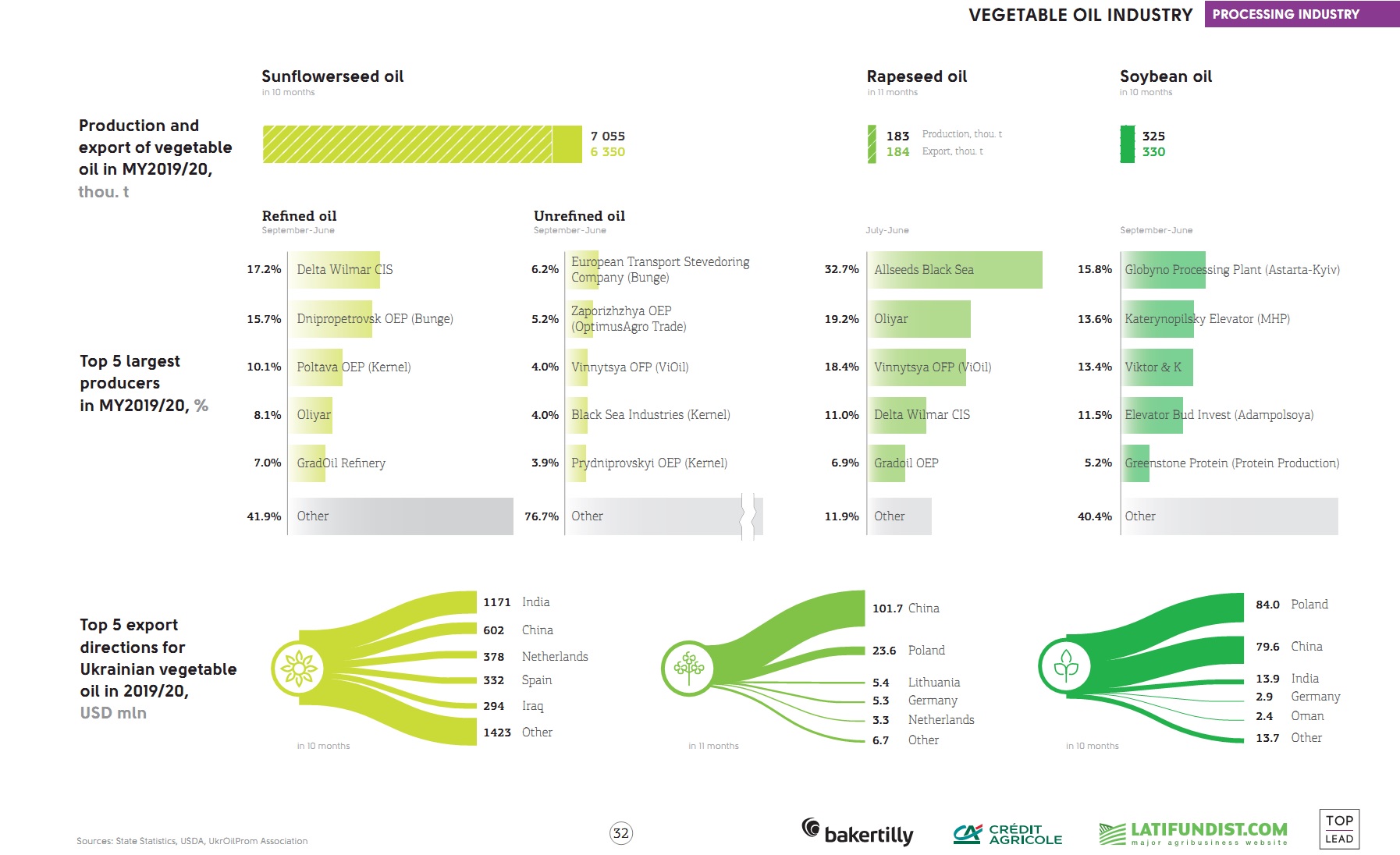 In January 2021, sunflower oil export shipment from Ukraine summed 481.5 thou. t.
Learn more: