Soybean oil outturn in first two months of 2021 cut back by a third
Unrefined soybean oil production in Ukraine came to 33.92 thou. t in Jan-Feb 2021, the figures of the Statistics Service of Ukraine suggest.
Production cutback compared to the prior-year period is 35%.
In February, unrefined soyoil output reached 19.3 thou. t, 8.7% lower YoY.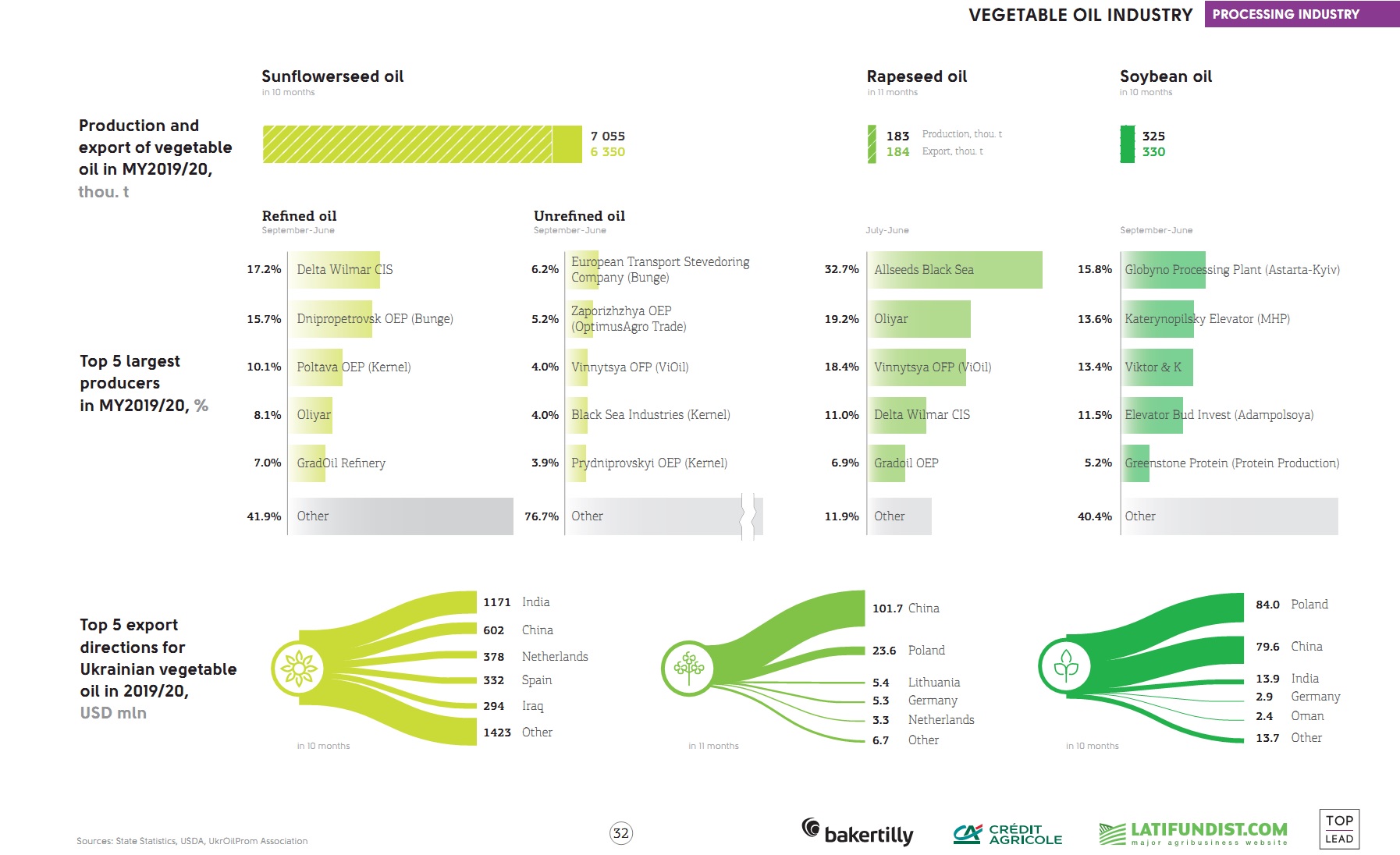 Previously reported that crushing plants in Ukraine processed 575 thou. t of soybean in Sep-Feb 2020/21. Soybean export in this period made up 1.159 mln t.
Soybean stocks in Ukraine as of Mar 1, dropped by 15% YoY to 894.5 thou. t. On the reporting date last year, soybean stocks totalled 1.05 mln t. Agricultural enterprises stored 603.3 thou. t. Enterprises specializing in processing and storage kept 291.2 thou. t of the oilseed crop.
A shipment of 51.5 thou. t of Brazil soybean will reach Ukraine in April.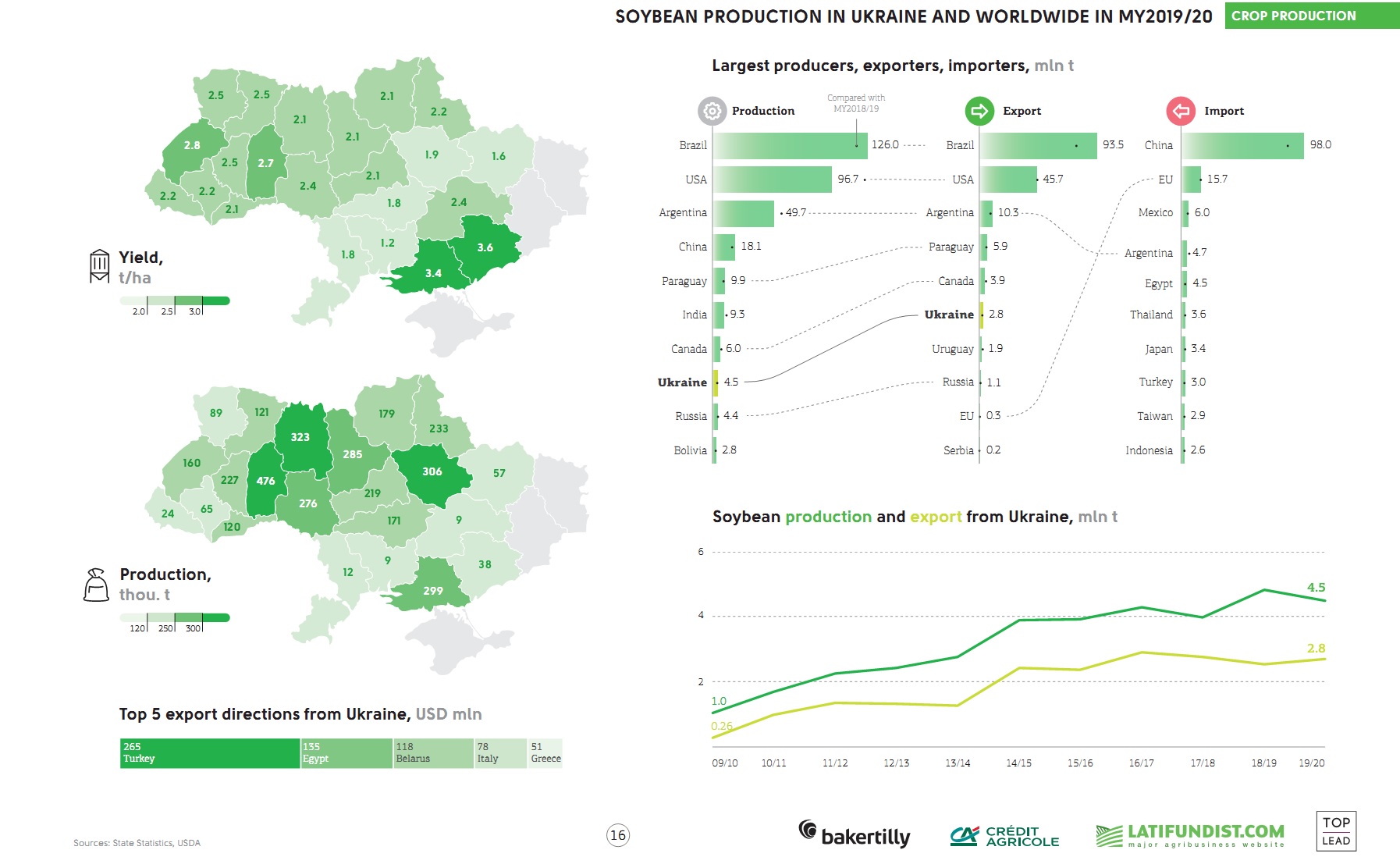 Learn more: