Soybean meal shipment 37% lower YoY in Sep-Feb
Soybean meal export from Ukraine in the period September-February 2020/21(September-August) came to 274.9 thou. t, 37% lower from the prior-year period as a result of reduced crop production, the consulting agency UkrAgroConsult reports.
"The EU and Belarus stand the key importers of the product, accounting for 41 and 31% of the total supply, respectively," experts note.
Germany, Moldova and Georgia purchased more soybean meal from Ukraine in the reporting period.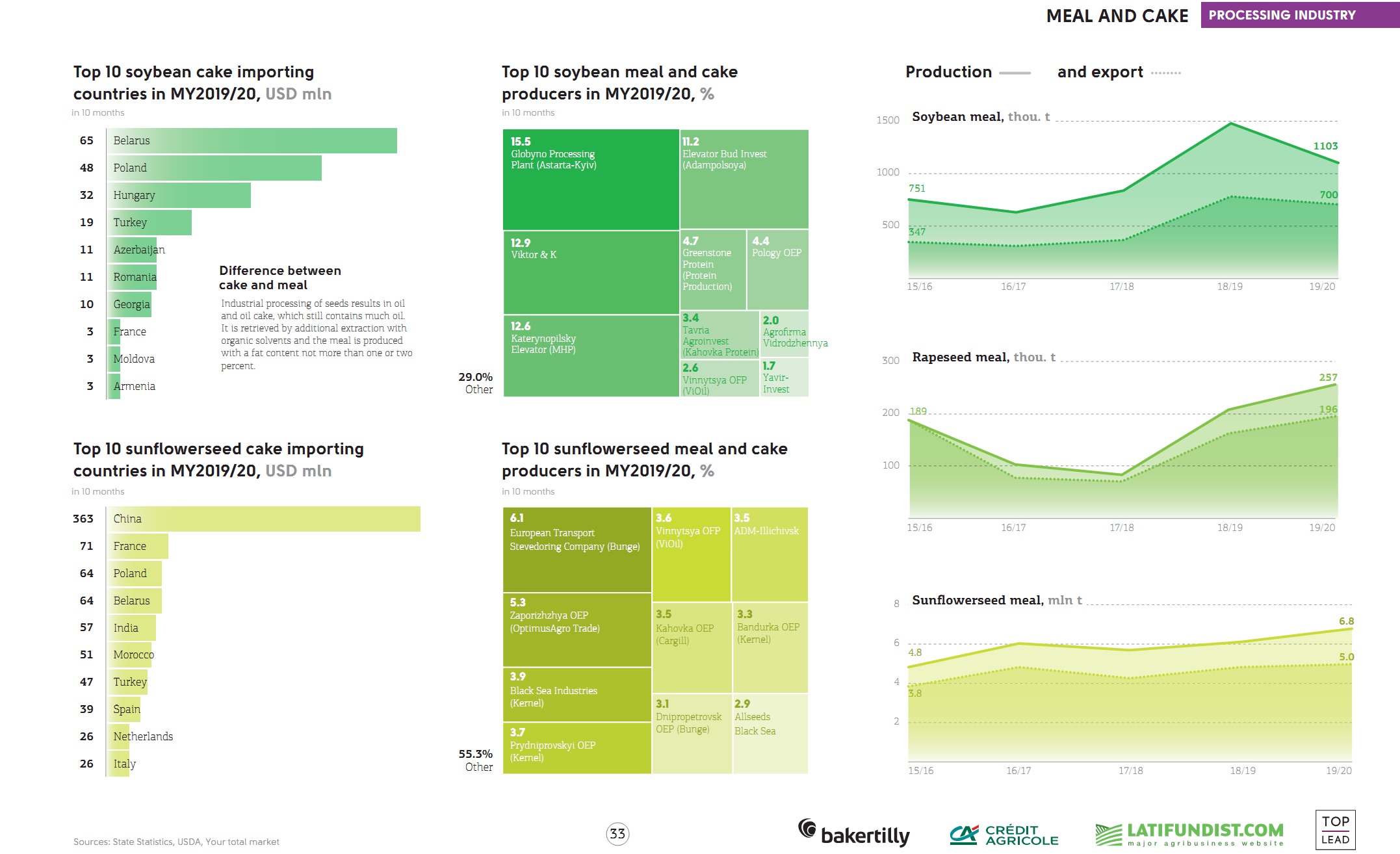 Although Belarus is one of the largest buyers, its import pace reduced by 23% in Sep-Feb. Turkey and Hungary cut imports by 88 and 50%, respectively.
The dollar value of oil and fat products export from Ukraine increased by 33.3% YoY to USD 4.4 bln in 6M 2020/21.
Learn more: