Crushing plants in Ukraine cut soybean oil outturn by 33% in 1Q 2021
Unrefined soybean oil production in Ukraine stood at 54.78 thou. t in January-March 2021, the State Statistics Service figures show.
Soyoil output in the reporting period dropped by 33.3% YoY.
In March, crude soybean oil production made up 20.86 thou. t, 29.9% lower YoY.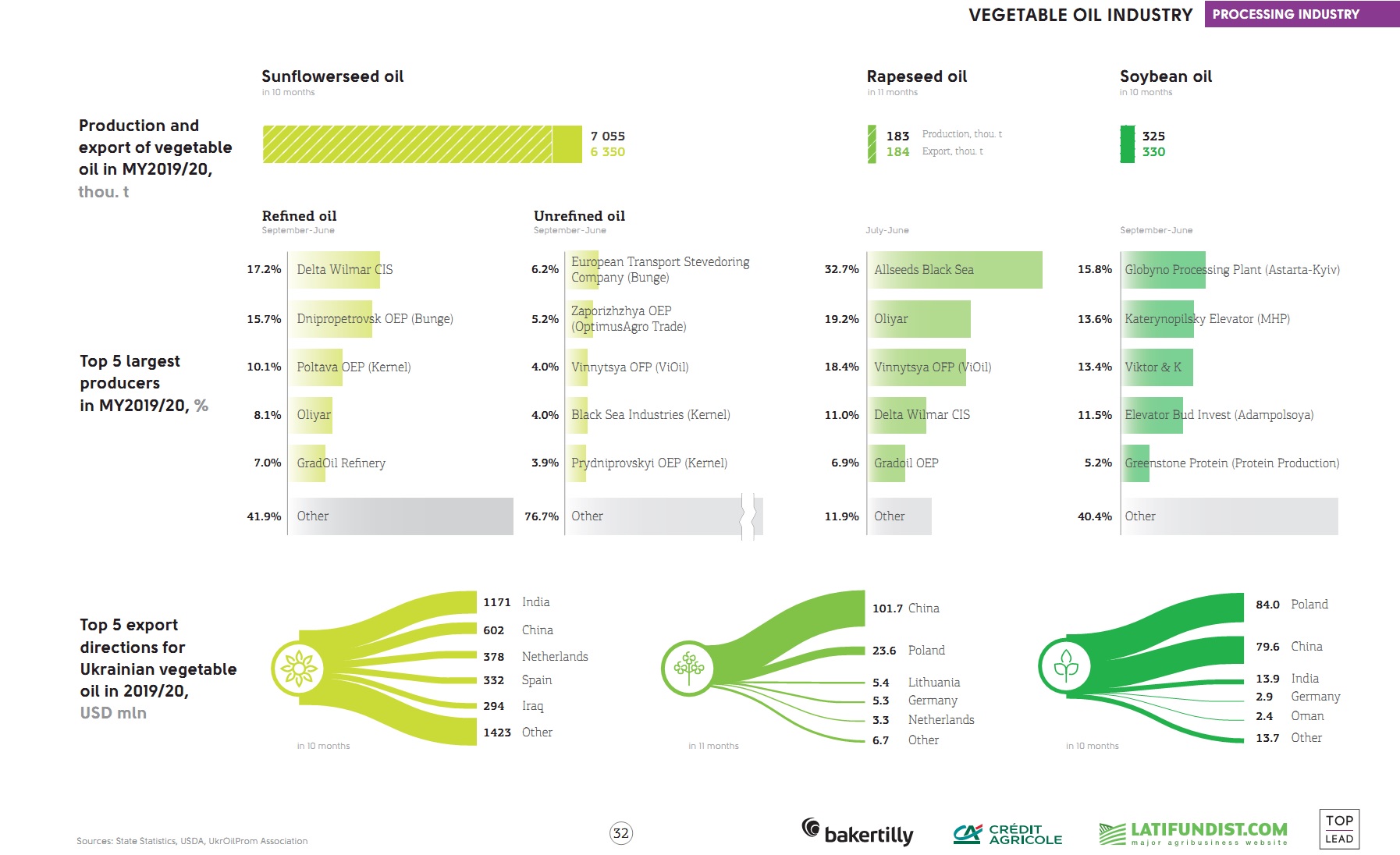 In 2020, soybean oil production in Ukraine was dominated by MHP's subsidiary, Katerynopilsky elevator. The company's market share was 17.4%.
In 2020, soybean deliveries to foreign markets from Ukraine were 40% lower YoY. The crop production in Ukraine totaled 2.8 mln t in the 2020 production season.
Ukraine's crushers booked Brazil soybean in late February.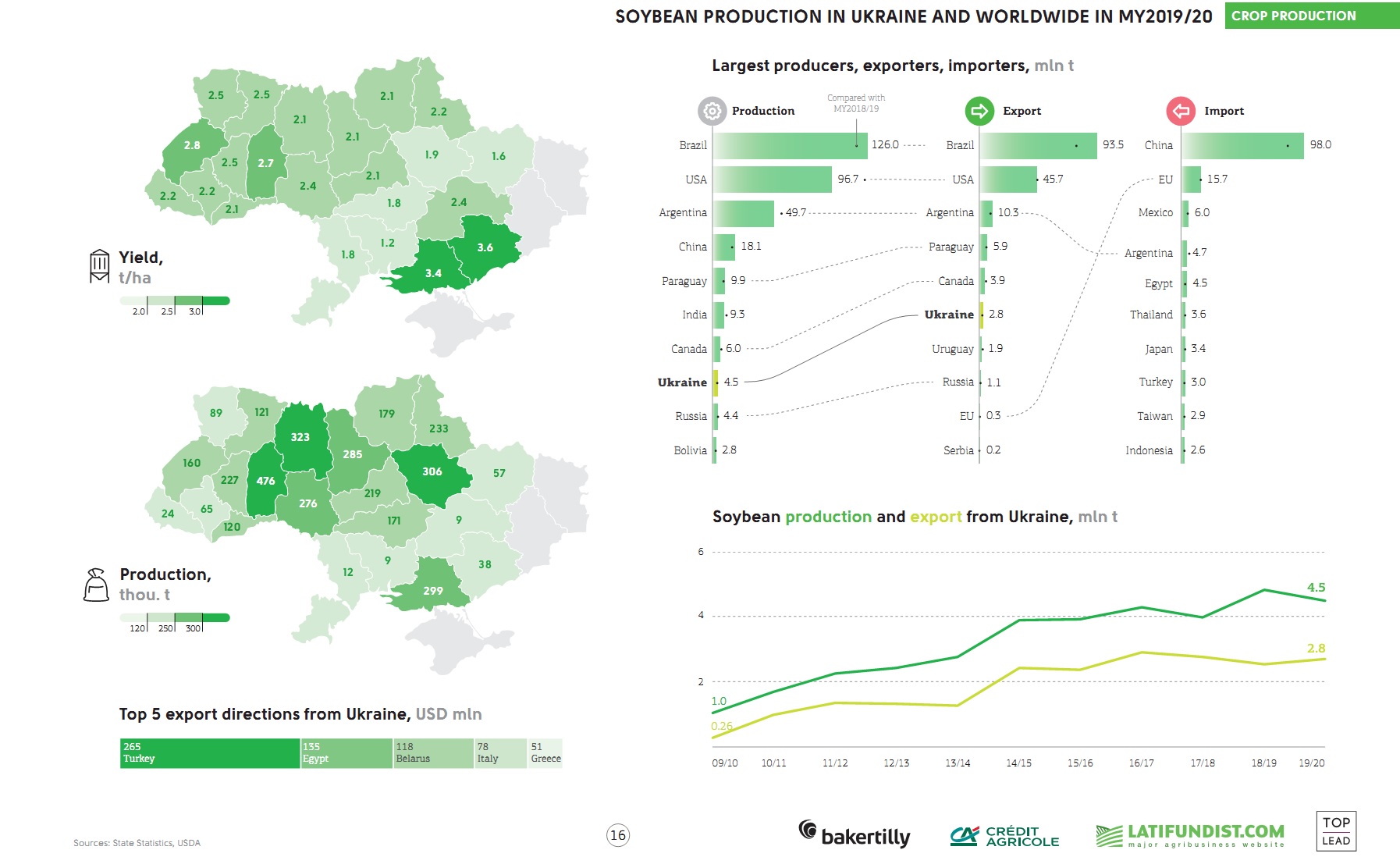 Learn more: