Vegetable Oil Price Index record high since 2011
The FAO Vegetable Oil Price Index averaged 159.2 points in March, up 11.8 points (or 8.0%) from February and marking its highest level since June 2011, the report reads.
FAO analysts note: "The persistent strength of the index was driven by higher values of palm, soybean, rapeseed and sunflower oils."
International palm oil prices registered a tenth consecutive monthly increase, as lingering concerns over tight inventory levels in major exporting countries coincided with a gradual recovery in global import demand.
Meanwhile, soyoil prices rose sharply, largely underpinned by prospects of firm demand, especially from the biodiesel sector. As for prices of rapeseed and sunflowerseed oils, protracted tightening supplies in, respectively, Canada and the Black Sea region continued to lend support.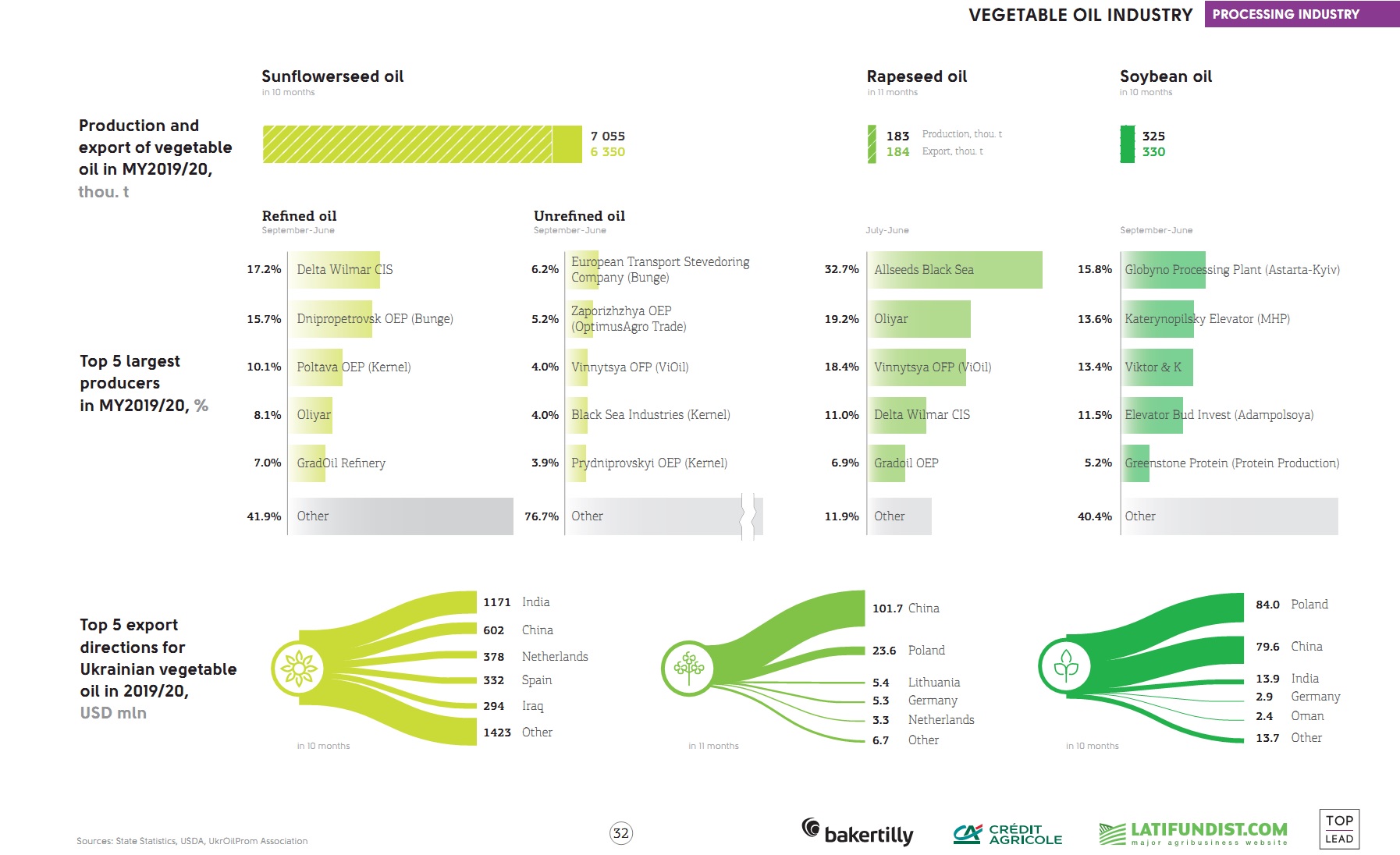 In the first half of 2020/21, the dollar value of oil and fat products export from Ukraine increased by 33.3% YoY to USD 4.4 bln.
Oil crushing plants in Ukraine produced 2.67 mln t of unrefined sunflowerseed oil in the period September-January 2020/21.
Learn more: