Rapeseed prices anticipated to peak: opinion
Rapeseed prices in the 2020/21 season are expected high and may reach new record levels, says Maxigrain business development manager Elena Neroba in an interview with Latifundist.com.
"Rapeseed is arguably the most challenging crop to grow out of the most discussed ones. But this season, it will be extremely profitable. So those who have not yet sold their crops have an opportunity to fetch a pretty good price," suggests Elena Neroba.
She also points that Canada bought a shipment of Ukrainian new crop rapeseed more than three weeks ago with delivery in August, and the second purchase was made earlier this week. Canada has not previously made any purchases of rapeseed from Ukraine.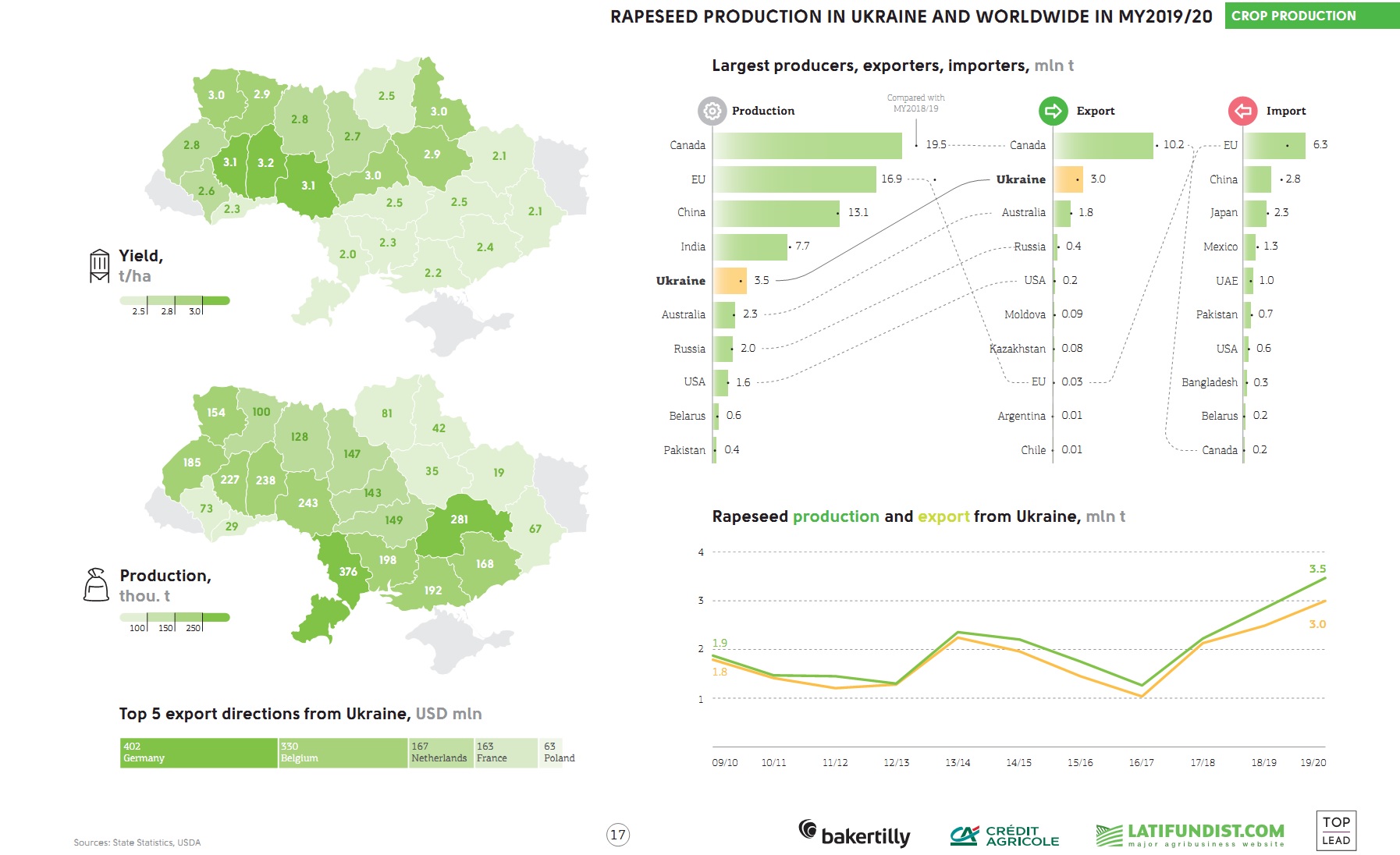 "Rapeseed from Ukraine to Canada is the same as delivering sand to the Sahara. Indeed, Canada has a very tight canola balance. They have had a strong export season and the new crop is still a long way off. Unfortunately, I don't have the firm data yet. But we can assume, based on who the buyer is and where the plant is located, that it will be 30,000 t as Panamax simply won't pass," explains the expert.
In 2020, rapeseed production in Ukraine made up 2.55 mln t on 1.11 mln ha, the average yield reached 2.29 t/ha.
Since the start of 2020/21, the domestic rapeseed processing amounted to 216 thou. t.
Learn more: