Jan-Aug unrefined sunflower oil production in Ukraine 32% lower YoY
In January-August, crushing plants in Ukraine produced 2.52 mln t of unrefined sunflower, safflower oil, and fractions, the State Statistics Service figures show.
The production in the reporting period is 32.2% lower YoY. In August 2021, crude sunflower, safflower oil, and fractions outturn made up 74.37 thou. t, 43.8% lower YoY.
Statistics show that unrefined sunflower oil stocks at processing enterprises as of the end of August amounted to 41.55 thou. t, 47% or 47.6 thou. t down from July stocks (78.72 thou. t).
Crushing plants in Ukraine finalized the 2020/21 season ahead of schedule.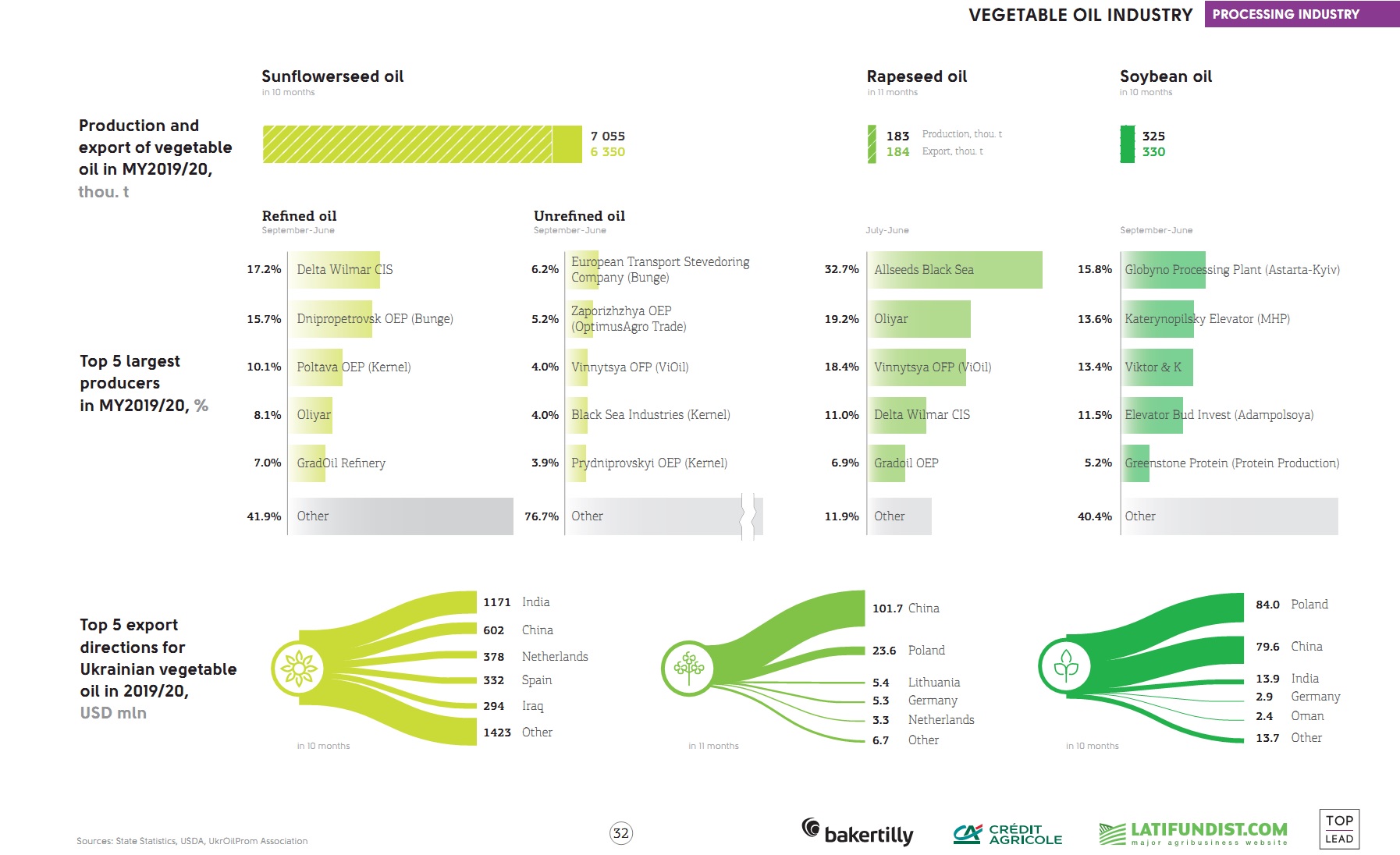 Sunflower production 2020 in Ukraine was finalized at 13.1 mln t on 6.4 mln ha, the average yield stood at 2.06 t/ha.
The new crop progress in Ukraine as of Sept. 16 came to 45.7 mln t of grains and legumes on 10.4 mln ha. The average yield made up 4.39 t/ha.
Learn more: