Ukrainian wheat declines on rich supply amid poor demand, Black Sea corn market competition grows
The price of Ukrainian 11.5% wheat FOB Berdyansk lost USD 1 per ton versus Friday and was close to USD 300 per ton on the high number of offers and limited demand, Refinitiv Agriculture reports with reference to Atria Brokers analysts.
Reportedly, the Turkish Grain Board (Toprak Mahsülleri Ofisi Genel Müdürlüğü, TMO) bought 335,000 t of wheat at a tender on 18 January. By comparison, the price of 12.5% wheat CIF Tekirdağ was USD 16 lower than the price at the tender on 21 December. The price of Ukrainian 12.5% wheat FOB Mykolaiv on 18 January was close to USD 325 per ton for the January-February loading period, which is about USD 7 lower than the offers available after 17 December.
Analysts marked the increased demand for corn from Turkish buyers as of 18 January after the competitive offers from Russia appeared.
"Early this week, Russian corn CIF Marmara SPOT offers were put at USD 289 a ton, while on Tuesday, 18 January, there were offers at USD 285. This trend is possibly caused by the decrease in export duty on Russian corn in the period 19-25 January from USD 67.7 a ton to USD 46.1, as well as by more competitive freight rates," commented the analysts.
According to Atria Brokers analysts, sellers of Moldovan corn offer grain higher than the aforementioned offers and are still reluctant to deal with Turkish buyers due to changes in the country's requirements for phytosanitary certificates.
"The price of Ukrainian corn is still mostly higher than the Moldovan origins," observed the experts.
Previously reported that CBOT wheat futures grew on 18 January amid rising Russia-Ukraine tensions.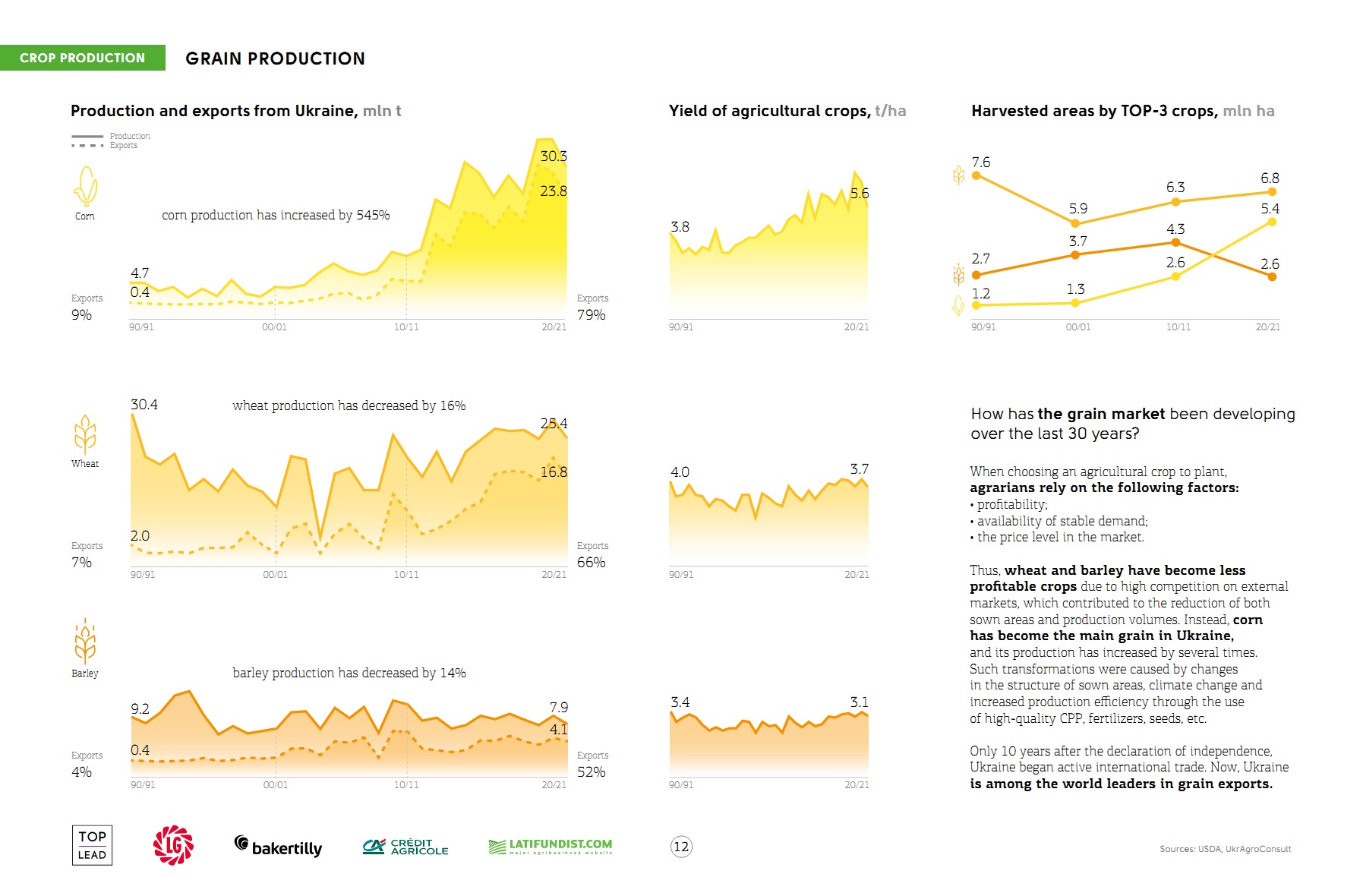 As a reminder, wheat export from Ukraine in 2021/22 was limited to 25.3 mln t. The Memorandum of Understanding was signed by the Agrarian Ministry and grain market participants. The Government also considers milling wheat export from the country. The decision is reported to be taken in January.
Learn more: