Grains bulk yield in Ukraine estimated at 83.8 mln t in 2021/22: Agrarian Ministry
Grains bulk yield in Ukraine totals 83.8 mln t in the 2021/22(July-June) season, including 32.1 mln t of wheat and 40 mln t of corn, the Agrarian Ministry's preliminary data shows.
"The preliminary figures for grains export from Ukraine in the period July-January 2021 suggest that the supply of wheat from Ukraine reached 17 mln t, of which 11 mln t is milling, 5.6 mln t — feed," the Ministry reports.
Wheat volume to be exported in the current marketing year amounts to 8.2 mln t, of which 2 mln t is milling and 6.2 mln t is feed.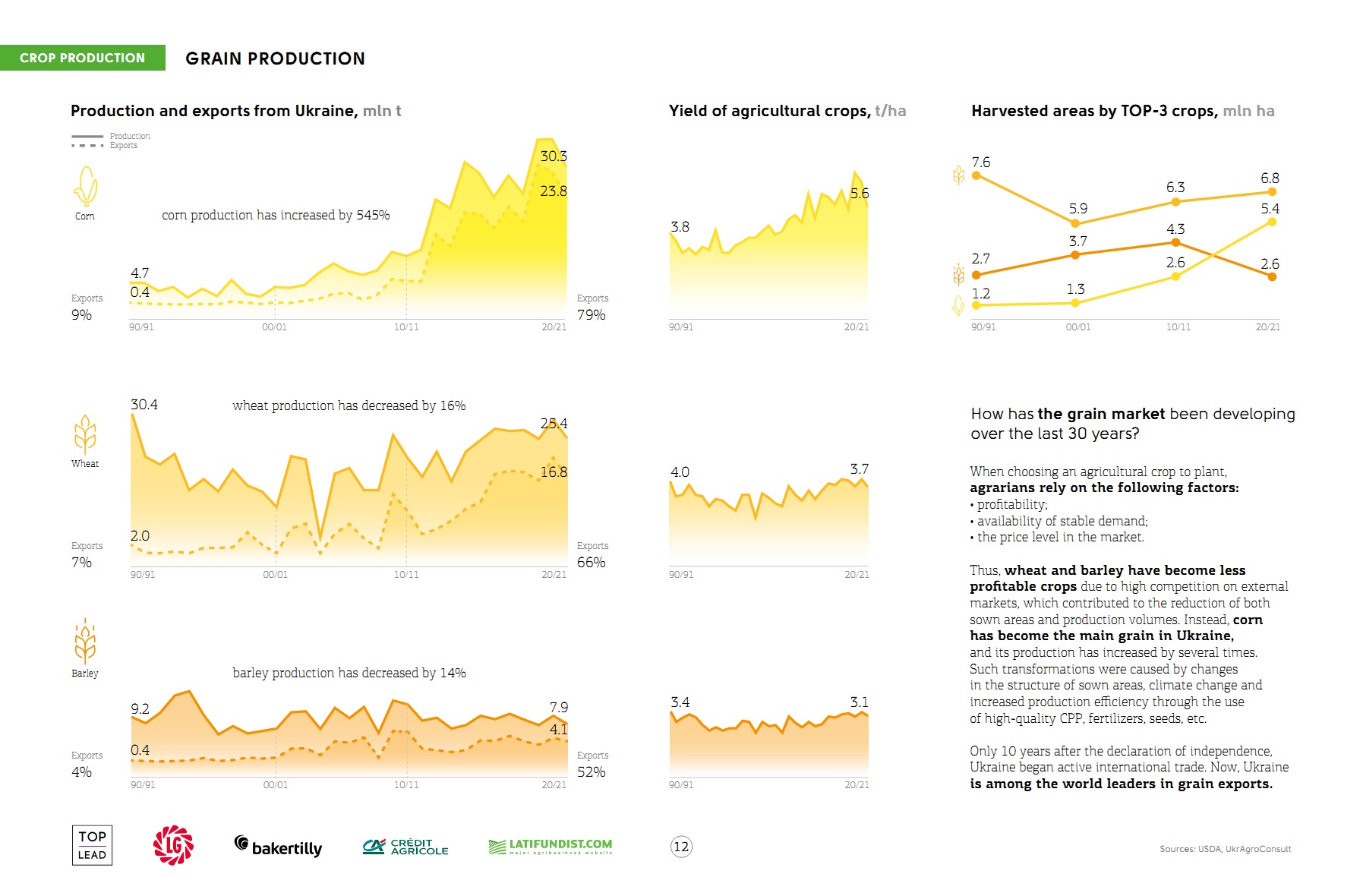 The Agrarian Ministry's officials announced that there exist no risks regarding the excessive export supply of wheat from Ukraine.
Grain export from Ukraine as of February 2 totalled 38.6 mln t, 31.6% up YoY.
As a reminder, wheat export from Ukraine in 2021/22 was limited to 25.3 mln t. The Memorandum of Understanding was signed by the Agrarian Ministry and grain market participants. The Government also considers milling wheat export from the country. The decision was reported to be taken in January, but it has not happened yet.
In 12M 2021, China, Egypt and Turkey are the largest importers of Ukrainian grain.
Learn more: