Grain export 2022/23: corn dominates grain supplies from Ukraine
Staple grains export shipment from Ukraine since the start of the 2022/23(1 July 2022-30 June 2023) season has come to 1.867 mln t. As reported by the Agrarian Ministry, commodities shipment as of August 5 dropped by 1.762 mln t, 48% down YoY.
Ukraine's grain export at the reporting date by crops (thou. t):
Commodity
Total
In August 2022
YoY

Corn

1 249
147

▲

200

Wheat

444

83

▼

806
Barley
165
23

▼

1 147
Rye
0
0

▼

5,1
Maritime ports of Ukraine were blocked by russia since February 24, 2022, the day this country started a full-scale war against Ukraine, until on 22 July a grain deal was signed in Turkey.
The first bulk carrier — RAZONI sailing under the flag of Sierra Leone — left the Port of Odesa on August 1. She will deliver 26,527 t of Ukrainian corn to Tripoli, Lebanon.
A convoy of three bulk carriers left the ports of Odesa and Chornomorsk on August 5.
As of August 4, early crops harvesting in Ukraine was completed on 4.8 mln ha (41% of the proj. areas).
Producers collected 17.5 mln t of new crop grain:
wheat: 12.6 mln t, 3.6 t/ha
barley: 4.4 mln t, 3.38 t/ha
rapeseed: 2.5 mln t, 2.68 t/ha
peas: 226 thou. t, 2.24 t/ha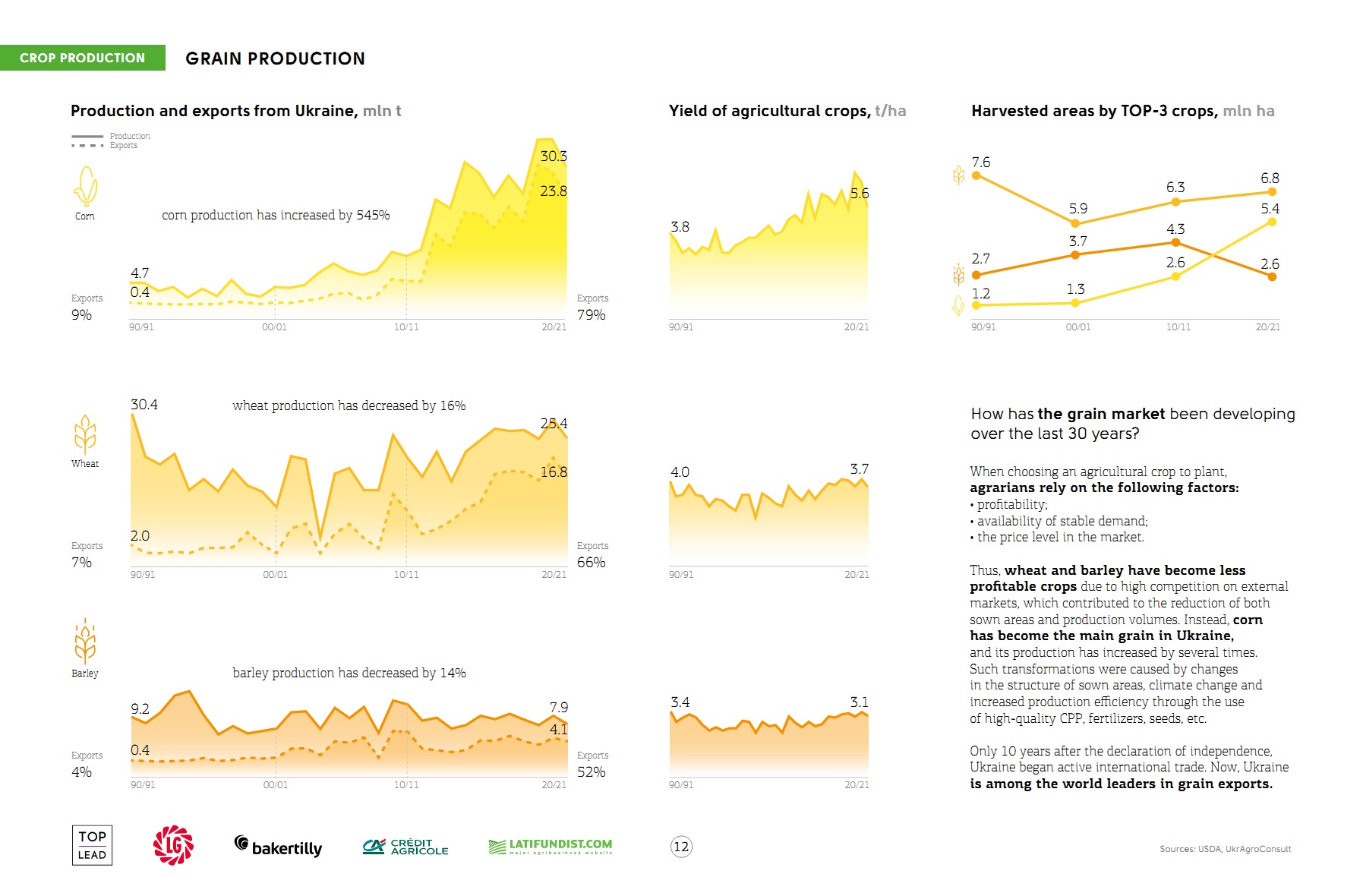 Learn more: