Prices for Ukrainian sunflower oil rolled back from peak level: Refinitiv Agriculture
Export quotations for crude sunflower oil from Ukraine fell sharply this week after reaching a record 1700 USD/t FOB earlier, following lower prices for oil and other vegetable oils, Refinitiv Agriculture writes.
"Ukrainian sunflower oil prices have also been pressured by rather aggressive oil supply offers from other competitor countries, including Russia and Argentina," the report reads.
It is noted that April-May supply prices for crude vegetable oil from Ukraine lost more than 150 USD/t during the week, dropping to 1540-1550 USD/t. The previous week's offer prices exceeded 1700 USD/t FOB.
"Lower prices for oil supplies from Russia appeared on the market in anticipation of the possible introduction of export restrictions, while supplies from Argentina came ahead of the new export season start," traders say.
Previously reported that in the first 6 months of 2020/21, sunflower oil export from Ukraine dropped by 2% YoY.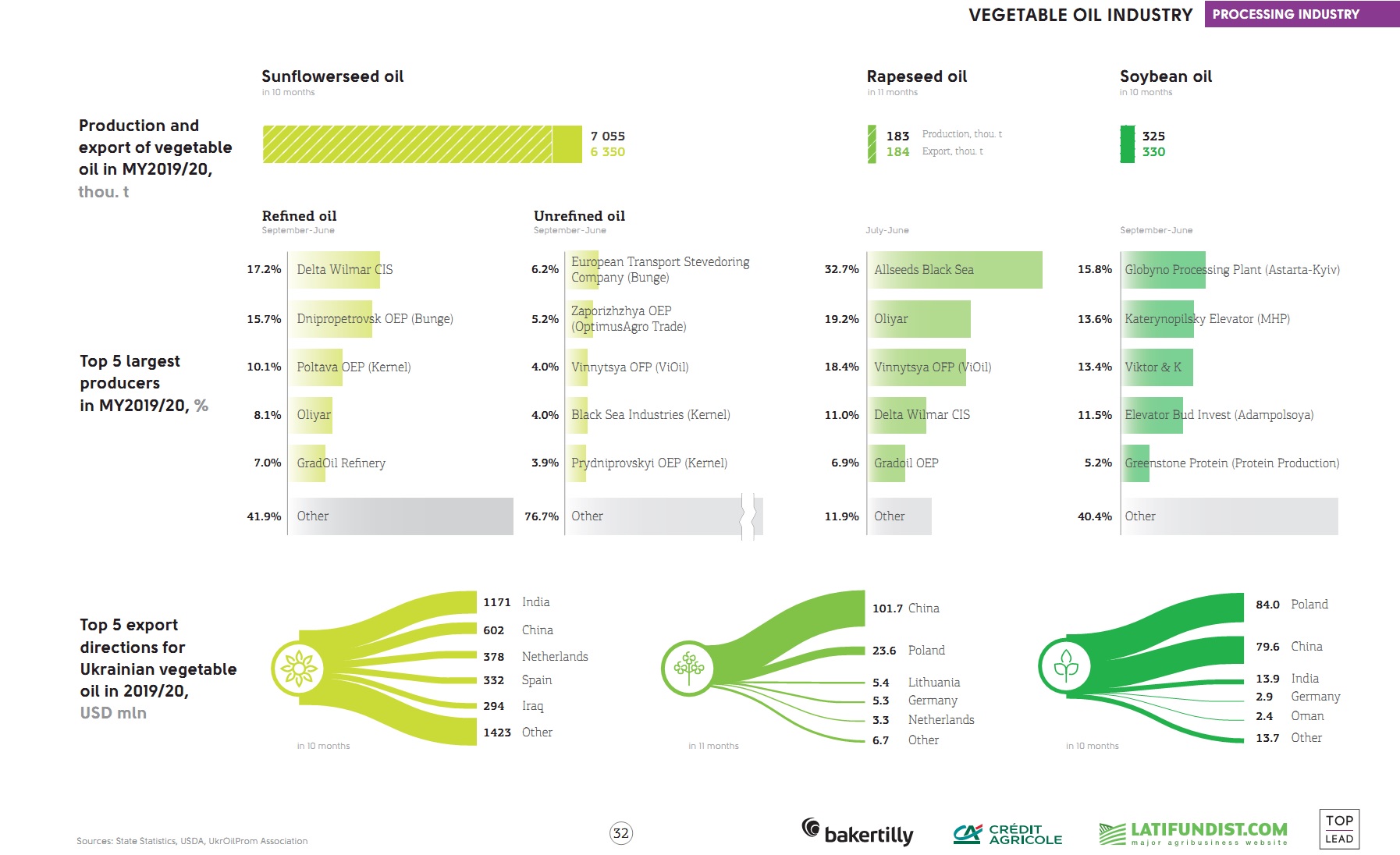 Learn more: