Ukraine's poultry meat export to the EU 33% down in Jan-May
Poultry meat export from Ukraine to the EU plunged by 33.5% in the period January-May 2021.
Under the data of the European Commission, Ukraine supplied 24.73 thou. t of poultry meat vs. 37.17 thou. t in the prior-year period.
Ukraine regained its position in the TOP 3 poultry meat exporters to the EU countries in 5M 2021. Brazil remains the key supplier with 93.1 thou. t, Thailand following with 58.94 thou. t.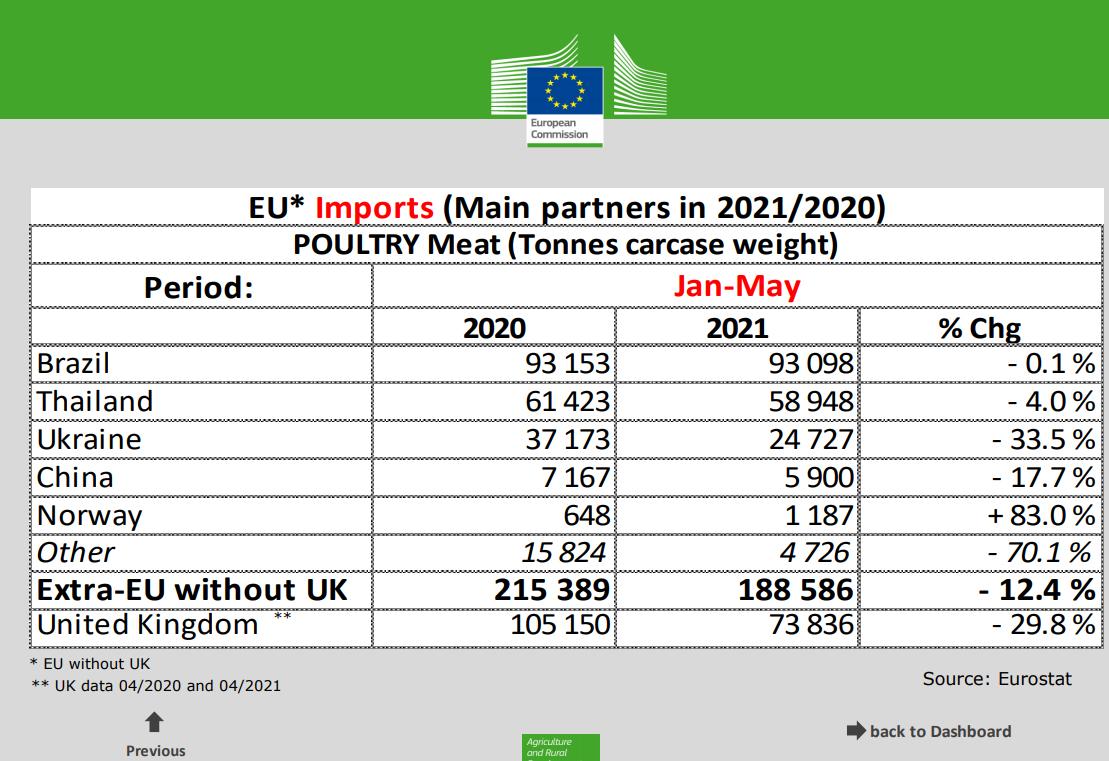 The EU cut poultry meat imports by 12.4% to 188.59 thou. t (Jan-May 2020: 215.39 thou. t).
Ukraine's largest poultry meat producer, MHP, made the first export supply to the UK. In 2020, the company accounted for 90.9% of the total shipment of poultry products from Ukraine.
Previously reported that Jordan eliminated restrictions for the import of poultry products from Ukraine.